Warrant quashed in DUI case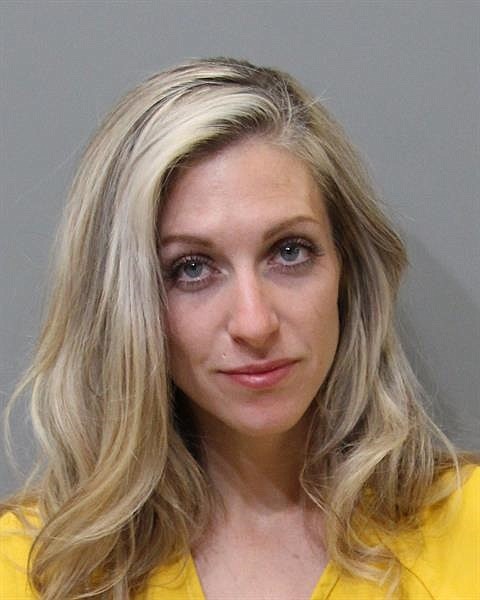 by
KAYE THORNBRUGH
Staff Writer
|
October 31, 2021 1:00 AM
COEUR d'ALENE — A judge quashed an arrest warrant this week for a woman accused of causing a head-on crash while driving drunk.
Corina R. Larabee, 37, of Rathdrum, is charged with aggravated DUI and injury to a child, both felonies, for a crash that occurred earlier this year.
Deputies with the Kootenai County Sheriff's Office responded around 5:30 p.m. on May 5 to a two-vehicle crash in the area of Meyer Road and Wyoming Avenue.
Larabee was reportedly traveling northbound on Meyer Road with a child in the passenger seat when she crossed the center line and hit another car.
First responders had to remove the doors of both vehicles to extract the passengers.
The driver of the other car was transported to Kootenai Health via Life Flight with severe injuries, police said.
Larabee, who was not injured in the crash, reportedly provided breath samples of 0.17 and 0.16 — about twice the legal limit.
Police arrested Larabee at the scene. She later posted $50,000 bail.
The conditions of her release included mandatory testing for alcohol and drugs several times a month.
Prosecutors said Larabee tested positive for alcohol earlier this month and had multiple "abnormal" test results between August and September.
First District Judge Cynthia Meyer signed a no-bond warrant for Larabee's arrest Monday.
However, the prosecution and defense later submitted a motion to quash the warrant, on the grounds that the parties involved in the case have attended mediation.
Negotiations are ongoing, according to court documents.
The state and defense have reportedly agreed to table the issue of the positive and abnormal test results so that Larabee can seek additional testing and have the samples reanalyzed.
Judge Meyer granted the motion to quash the warrant.
This means the warrant is no longer valid.
Aggravated DUI is punishable by a maximum 15-year sentence, while felony injury to a child is punishable by up to 10 years in prison.
A jury trial is scheduled for January.
Recent Headlines
---