Election Day survival guide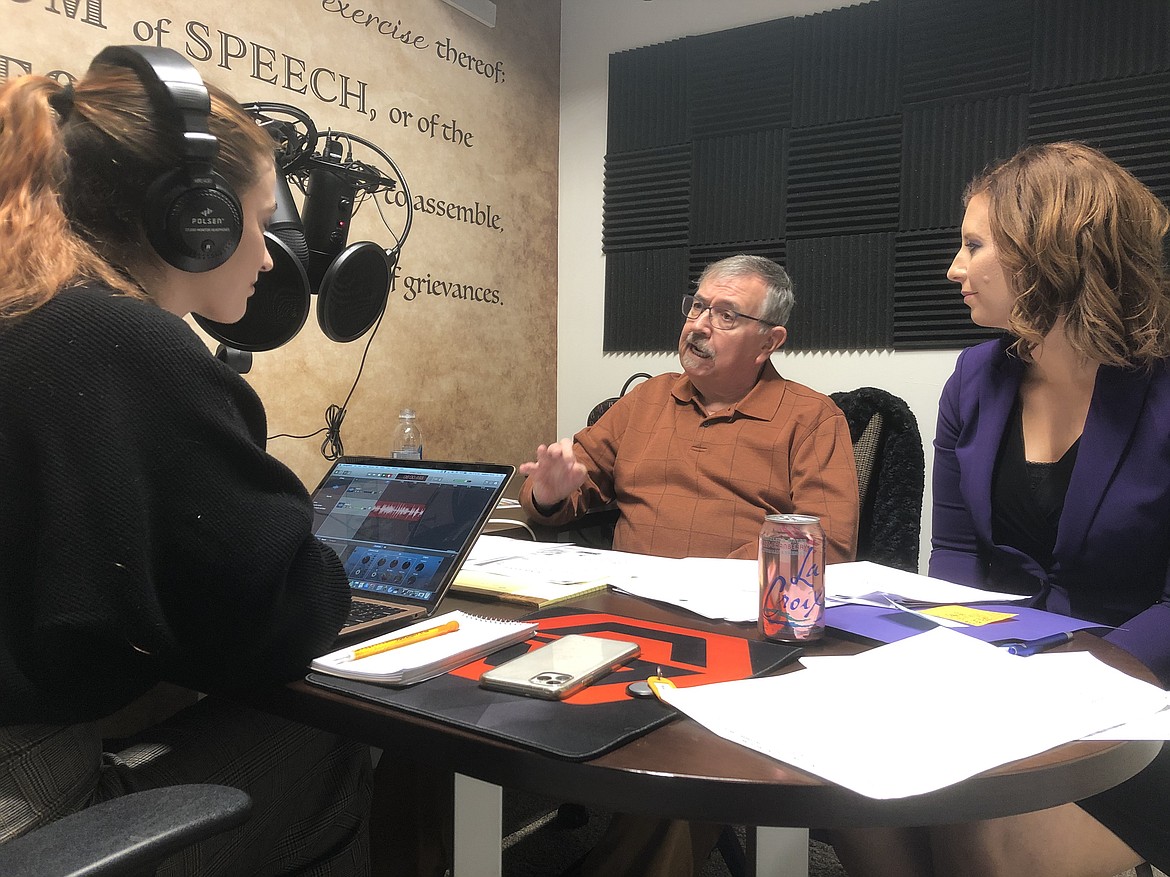 Clerk Jim Brannon and Chief Deputy Clerk Jennifer Locke explain the ins and outs of Election Day in an interview with Madison Hardy for North Idaho Now, the regional Hagadone Media Group podcast. MIKE PATRICK/Press
by
MADISON HARDY
Staff Writer
|
October 31, 2021 1:09 AM
Candidates on the November ballot aren't running for president or senator, but they are just as — if not more — critical to shaping the community. 
"You have to take an interest in your local government because quite honestly, you can have more of an impact locally than you can nationally," Kootenai County Clerk Jim Brannon said Thursday during a Press podcast. "Nationally, we have four electoral votes. Here, every vote is amplified in importance." 
On Tuesday, voters will decide the winner of 36 local races. Contestants are competing for city council, mayoral, fire district commissioner, and school board trustees from Athol to Plummer and everywhere in between. 
Here is how, where, when, and what you need to know before heading to the polls on Tuesday. 
All 70 polling places open at 8 a.m. and close at 8 p.m. To check your site go to www.kcgov.us/321/Polling-Place-Look-Up. Voting is not available at the Kootenai County Elections Office. 
Registered voters need valid identification to receive their ballot. Those who missed the registration deadline can still vote on Election Day at their polling place if they present valid ID and proof of Kootenai County residency for at least one month.
Valid forms of ID include:
• Passport
• Federally issued ID card
• Military ID
• Tribal ID
• Driver's license
• Current student ID
• Concealed weapons permit, or
• Voters can sign a personal affidavit if already in the poll books 
If the voter's address or name has changed, they must show proof of residency and legal renaming. 
Having photo identification ensures residents get the correct ballot based on location, Brannon said. 
"The old way of doing things was to lift open a poll book, scan forward till you get to the name," he said. "Now an ID pops your name right up and gives you the correct ballot, and it eliminates any chance of getting the wrong ballot."
This year there are 194 different ballot faces, Chief Deputy Clerk Jennifer Locke said. 
"It's dependent on what taxing district you reside in and how they're split," Locke told North Idaho Now, the official Hagadone Media Group podcast, on Thursday.
Brannon has been at the helm of the Clerk's Office for eight years. A significant aid streamlining the election process is "the embracing of technology," he said. Specifically, electronic poll books and state services like voteidaho.gov have "eliminated a lot of concern."
"It truly has saved us a lot of time with the absentee process," Locke said. 
The Idaho Secretary of State Office purchased Tenex election software and portable tablets for Kootenai County about three years ago. Brannon said Tenex has quickly become "the backbone" of their elections system. 
Tenex software includes security measures intended to safeguard local elections. The software continually updates, letting poll workers know when someone who's come to a precinct has requested an absentee ballot and if it has been processed. 
The in-person vote takes precedence when this situation arises so long as the Elections Office hasn't officially received their absentee ballot.
"(Tenex) saved us in 2020," Locke said. "Without that technology, particularly for early voting, there's no way we would have accomplished what we did last year." 
Following the presidential race in 2020, a wave of election security concerns emerged across the country. Brannon assured voters that he and Locke run a tight ship in Kootenai County. 
"If people know my history, they know that I'm going to make sure it's tight," he said. "Every illegal vote nullifies a legal vote, and I take that very seriously."
Other security measures at the Kootenai County Elections Office include:
• Signature verification
• Watermarks 
• Paperweight 
• Coded door locks 
• Livestreamed ballot counting 
The Elections Office sent out 10,673 absentee ballots as of Wednesday, he said. During the last municipal election in 2019, Brannon said the department mailed just 3,200. 
All absentee ballots must be returned to the Kootenai County Elections Office at 1808 N. 3rd Street in Coeur d'Alene by 8 p.m. on Tuesday. 
Early voting turnout is also smashing records set in 2019, with 1,356 votes cast by Thursday morning with another day to go. In 2019, Locke said the two-week voting period only had a turnout of 657. 
So far, 6,366 of the approximately 103,000 Kootenai County registered voters have cast their ballot in the November 2021 election. 
"For these off-year elections in November, it's the greatest turnout that we've had percentage-wise," Locke said. 
The officials said their staff is ready to face the potential 96,000 registered voters eligible to participate on Tuesday. Each election, Locke said, the team becomes more efficient and accurate. 
"They're on top of their game, and it's a good feeling," she said. 
Info: https://www.kcgov.us/31/Elections 
Recent Headlines
---