Crews will begin leaf pickup Nov. 8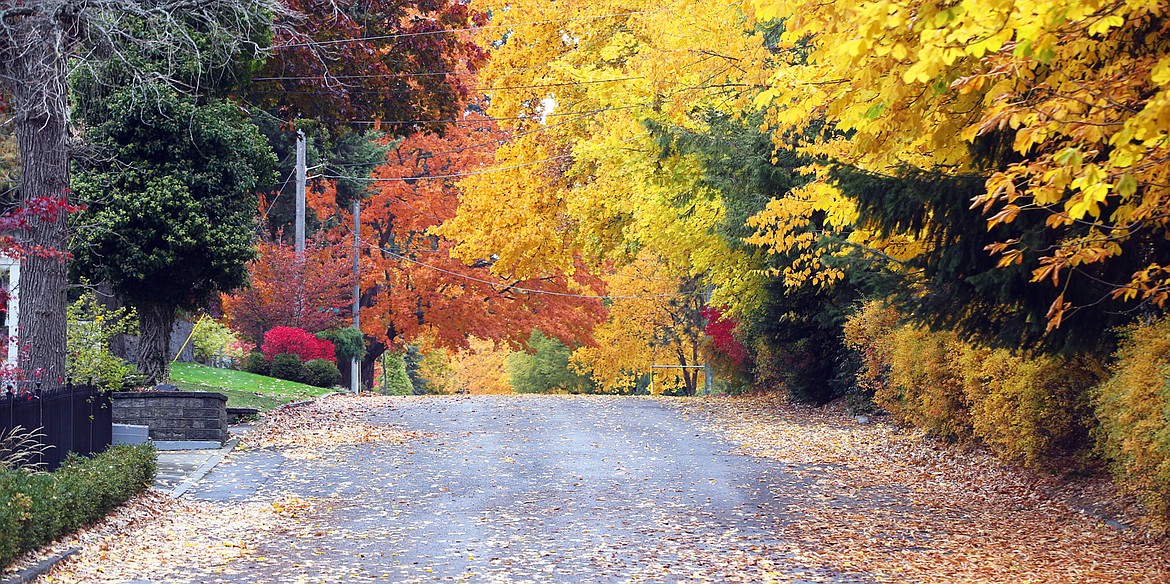 Leaves decorate 11th Street near Sanders Beach. The city of Coeur d'Alene leaf pick up begins Monday, Nov. 8.
BILL BULEY/Press
|
October 30, 2021 1:00 AM
November marks the start of the city of Coeur d'Alene's annual leaf pickup program. Keep leaves on your property until Monday, Nov. 1. After this time, leaves may be placed in the street at least a foot from the curb to allow for water drainage.
"City crews and equipment are limited, so we need your help," according to a city press release. "Leaves will be picked up only once."
Do not put leaves in the street after city crews have completed your area and do not include bagged leaves, branches, debris or trash.
Pickup will start south of Sherman Avenue and move north. The city expects to finish before Dec. 3.
When leaf pickup begins in your neighborhood:
• Please move vehicles off the street.
• Sweepers come behind the crews to clean the streets, and our goal is curb-to-curb cleaning.
• Please do not put any leaves out after we have completed your neighborhood.
Leaf pickup historically will generate over 1,400 tons of leaves from all corners of town. The leaves are pulled away from the gutter of the streets where loaders will bunch them into the intersections. The leaves are shredded, to become compost.
Recent Headlines
---