Victor Berzins, 79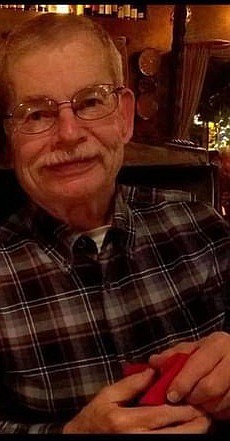 |
October 29, 2021 1:00 AM
Victor Berzins, 79 Feb. 1, 1946 - Oct. 10, 2021
Victor passed from this life Oct. 10, 2021. He is survived by his children Brian (Kristin) Berzins, Kristin (John) Milner, Breanna (Robby) Glass, Cherilyne (Brian) Needham.

Victor was a warm hearted loving man. He loved life and lived life to the fullest. His constant inquisitiveness led Victor on life adventures all over the world.
As a child Victor immigrated to the U.S. from Latvia with his parents Vladimir and Ella Berzins and sister Dagnita. They settled in Whittier, Calif. Victor grew up with a love for school and basketball. After high school, Victor served in the Army Special forces.
Following his military service he attended and graduated from Cal State, Fullerton. He married his first wife and had two children, Brian and Kristin. He started his career as a writer/editor.
Throughout the 1980s he spent many years in Saudi Arabia and Pakistan. He worked for a large oil company using his writing and editing skills to develop training programs for western workers. During this time he traveled the world for work and adventure.

July of 1996 Victor and Deborah were married. At this time Victor settled down into a comfortable family life raising their two daughters Breanna and Cheri.
In 2009 Victor and Deborah moved to Idaho to be closer to Cherie and Kaylie. During this time they were able to be a big part of their granddaughter Kaylie Needham's life.
Victor enjoyed spending time with family most. Other passions through out his life were traveling, snow skiing, photography, poker and pool.
Deb was called home much too early in 2019. Victor now joins her.

Victor also leaves behind his sister Dagnita Butlevics of Michigan, sister-in-law Chelly Coon of Hayden and brother-in-law Bill Cook of California.
Recent Headlines
---