Robert J. DeArmond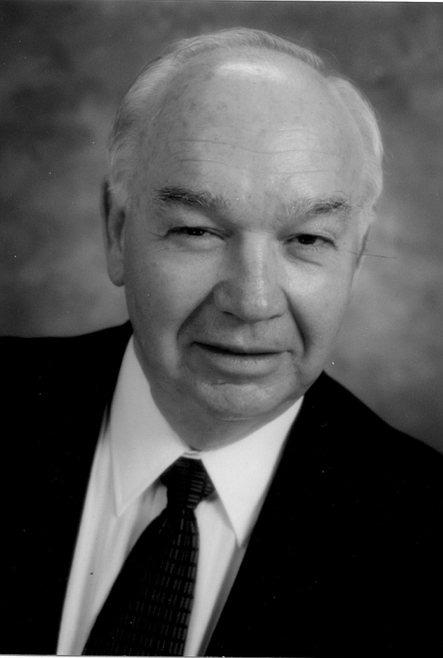 |
October 29, 2021 1:00 AM
Robert J. DeArmond
July 9, 1930 – Oct. 17, 2021
Bob was born in Lakeview, Ore., and passed away peacefully in his home at the Rogue Valley Manor. Bob graduated from Medford High School and then the University of Oregon in 1952 with a degree in Business Administration.
He married Leona Anderson in 1952 in Tillamook, Ore. Leona passed away in 2017 after 65 years of marriage. They made their first home in Rogue River, Ore. where he, his brother & father formed DeArmond Brothers Lumber Co, beginning his career in the Forest Products Industry. In 1959 that mill was sold and they moved to Coeur d'Alene, Idaho, and acquired another lumber company. They raised their family in Coeur d'Alene.
In 1969, a merger of several smaller companies was culminated to form Idaho Forest Industries. Bob was chairman of the board of IFI until he retired in 1995. Bob and Leona moved back to Medford, Ore., in 1987, where he managed Double Dee Lumber Co. in Central Point, Ore.
Bob has always been a generous man, interested in promoting education and entrepreneurship. He served as chairman of the board of the Coeur d'Alene High School for many years and supported North Idaho College. He also served many years on the U of O Foundation Board of Directors as well as on boards of several industry associations, banks and private companies over the years as well as several public service positions. He was awarded the Pioneer Award from the U of O along with many other recognitions of service.
Bob has set up several scholarships in both North Idaho and through the Oregon Community Foundation, supporting high school students in Medford, Central Point, Lakeview and Tillamook, as well as many local charities. He believed in the power of education and supported several startup businesses as well as helping fellow entrepreneurs grow their businesses.
Bob is survived by his son, Daniel (Patti) DeArmond, granddaughter, Jill (Nathan) White and four great-grandchildren: his brother, Gordon (Norma) DeArmond, and nieces, Sarah (Tim) Jones and Theresa (Jon) Golden.
In lieu of flowers, memorial gifts can be made to the North Idaho College Foundation, Inc., 1000 W. Garden Ave., Coeur d'Alene, ID 83814 for the Bob and Leona DeArmond Opportunity Scholarship Fund, or to the Robert J. and Leona DeArmond Foundation at Oregon Community Foundation, 1221 SW Yamhill St., Suite 100, Portland, OR 97205.
Recent Headlines
---