Explosion destroys Rathdrum home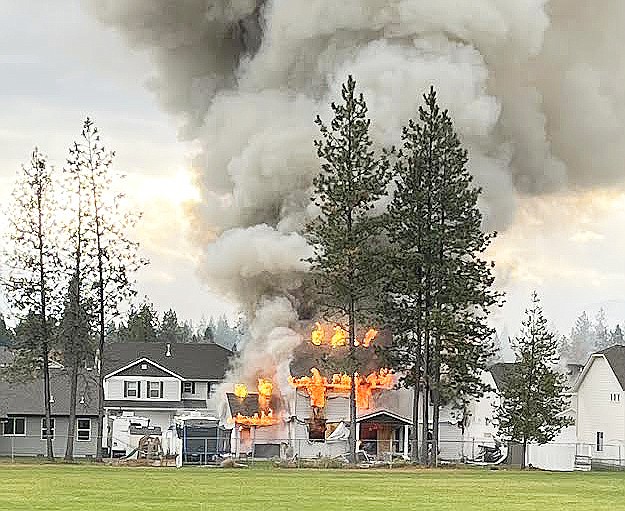 Photo by Kris Larcher Flames engulf a Rathdrum home following an explosion Thursday connected to a natural gas leak earlier in the day after a line was accidentally punctured.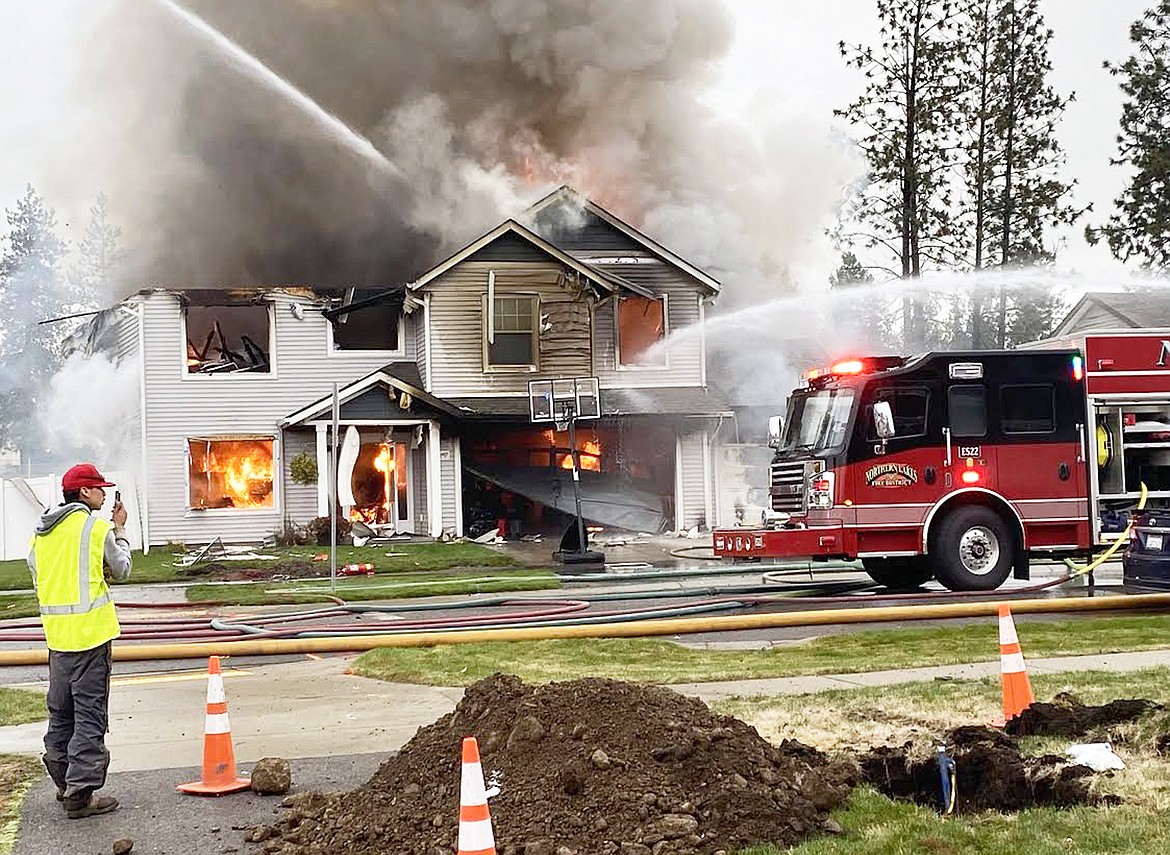 Photo by Tyler Drechsel Firefighters spray water on a Rathdrum home burning Thursday following an explosion believed to be caused by a natural gas leak earlier in the day.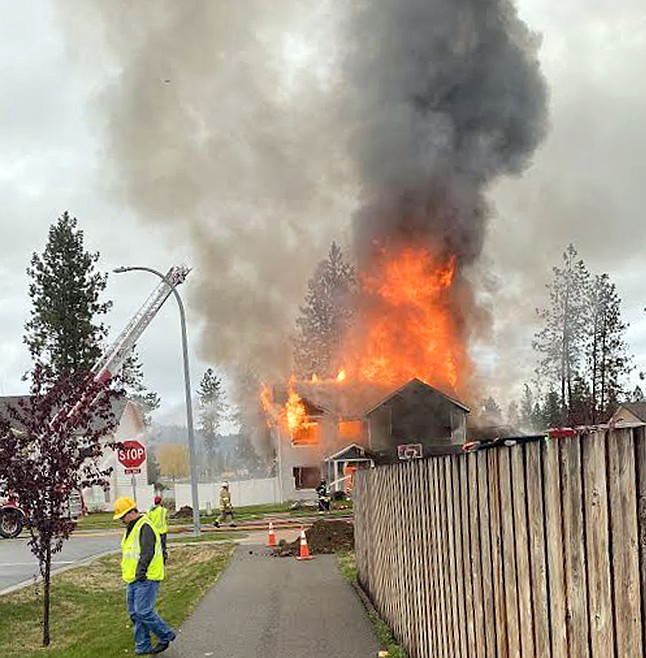 Photo by Tyler Drechsel A Rathdrum home burns following an explosion Thursday.
Previous
Next
by
BILL BULEY
Staff Writer
|
October 29, 2021 1:09 AM
RATHDRUM — When Jennifer Botha heard there was a natural gas leak in the Timber Landings subdivision Thursday morning, she decided she'd better drive home to be sure things were OK.
As she turned the corner at Christine Street in Rathdrum, she could see natural gas spraying from the ground like a stream and the smell "was horrendous, that horrible gas smell."
She texted her kids to be safe coming home. Later, she heard a loud bang.
"My house shook so hard it felt like somebody ran a car into my house," she said.
Botha ran outside and up the street to see fire and smoke coming from a neighbor's house. Within 10 minutes, it was engulfed in flames.
"It was devastating to watch," she said, adding theirs is a closeknit street. "It was devastating."
Two homeowners and an Avista Utilities representative were in the house at the time. The male homeowner suffered burns to his arm, while the female escaped from the second floor of the home by climbing down a ladder with the help of a neighbor. Both were checked out at Kootenai Health and later returned to the home.
The Avista rep suffered first-degree burns to his neck.
About 12 surrounding homes were evacuated and Avista was taking care of lodging for those families. One other home sustained minor heat damage.
Tyler Drechsel, fire marshal with the Northern Lakes Fire Protection District, said crews responded to a natural gas leak at the home about 10:15 a.m. and remained on scene about an hour.
He said the gas leak was reportedly caused when a contractor putting in cable bored through a natural gas line in the front yard.
Drechsel said Avista secured the natural gas leak and gave NLFPD crews the all clear.
"Our crews responded to additional calls in the area," he said.
About 12:45 p.m., they were called to an explosion at that same single-family dwelling where they'd been earlier.
Drechsel said he was told after he left that an Avista rep inspected the house and reported there were no readings of natural gas.
He said the power was turned back on to the house and within five minutes of that happening, there was an explosion that knocked out windows and walls and a fire spread quickly through the home.
The house was considered a total loss.
Drechsel said there may have been gas still inside the void spaces of the home.
Avista issued this statement Thursday evening: "We are working through the incident in Rathdrum involving Avista's natural gas infrastructure following a third-party natural gas dig in. Avista crews are onsite and working alongside first responders to secure and investigate the situation."
Drechsel said he was told that at one point, someone threw dirt on the leak to try and stop it, which may have caused the natural gas to migrate into the ground rather than dissipate in the air.
"At one point the entire ground area around the homes that are currently evacuated actually had high levels of natural gas under the ground, so they're extracting that natural gas out of the ground," he told The Press.
He didn't know how long that could take. NLFPD crews planned to monitor the scene throughout the night, as well.
Another neighbor, Letty Clouse, described the natural gas leak "like a geyser of natural gas going up into the air. It was spreading gas up into the air and onto their house."
Clouse thought things were OK after the natural gas leak was contained, but later she heard a loud boom.
"My house shook and it felt like something had hit my house," she said.
Clouse ran outside and saw the windows of the lower floor of her neighbor's home were blown out. Flames were quickly spreading.
Kris Larcher was leaving Lakeland High School when he heard a large explosion, looked across the field and track and saw smoke and flames rising from the house.
There were several smaller explosions after that, Larcher said.
"You could see that wall just exploded,' he said, adding that it blew out the windows and back door.
The woman who lived at the home later walked with a friend to a nearby car. The woman declined to be interviewed.
"I'm OK," she said. "Shaken up."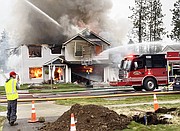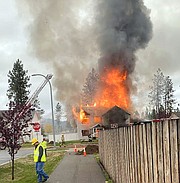 Recent Headlines
---