NIC WRESTLING: Cards could be good — whoever ends up as head coach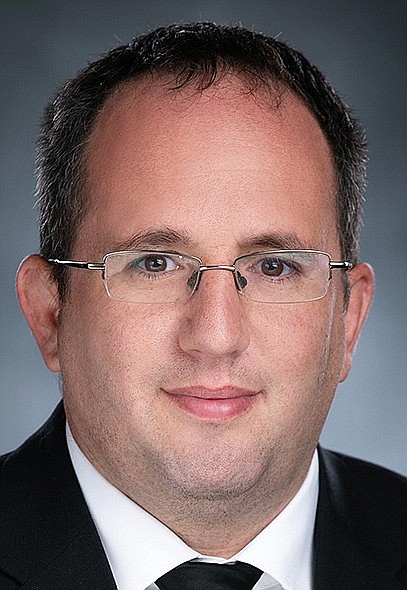 |
October 29, 2021 1:17 AM
By JASON ELLIOTT
Sports writer
The North Idaho College wrestling team has the potential to be the best that third-year coach Mike Sebaaly has had in his short time with the Cardinal program.
That being said, Sebaaly's time with the Cardinals, at least for the 2021-2022 season, might be be short at best.
Sebaaly, who came to NIC in 2019 after coaching at Alfred State in New York, was appointed interim president for essentially the remainder of the school year by the school's board of trustees on Monday night. Sebaaly will continue as wrestling coach until Nov. 10, or until an interim coach is found for this season.
"I'll try to stay engaged with the students," Sebaaly said. "Some of these guys, I've worked with for two years and was the one that brought them to this campus, so I'm going to continue to serve and help them. This is a fun opportunity and exciting for me. It's exciting to help serve this school in this new role. It's going to be a fun journey, and I'm excited to see what this team does this season. I really think they can compete for a national championship this year."
Chase Clasen, a Moses Lake native and two-time Tri-State placer, was named assistant coach at NIC on July 23. The school has begun a search to find another coach to help Clasen, whether as an assistant or head coach.
Sophomores Brandon Bollinger (sixth at 157 pounds), Weston Presser (seventh at 165), Navarro Nanpuya (fourth at 174) and Cohle Feliciano (fourth at 285) are returning All-Americans for the Cardinals, who open the season tonight at 7 at Christianson Gymnasium against Montana State-Northern.
"It's an exciting group this year," Sebaaly said. "I think we're going to be really competitive. It's one of the best teams we've had here. Having that free year (athletes weren't charged a year of eligibility due to the COVID-19 pandemic) really helped a lot of these guys. They're a little more experienced and seasoned. Some of these guys, they'll have been here a third year and it's been enjoyable to work with these guys."
NIC has won 14 NJCAA team titles, the last coming in 2013.
The Cardinals best finish since winning the title was fourth in 2015. NIC finished sixth at nationals 2018, 2019 and last season, and were ninth in 2020.
Devin Winston, who began his career at Minnesota, but did not compete before transferring to Southern Illinois-Edwardsville, is now with the program, along with Jake Stiles, a transfer from Oklahoma.
"Both of those guys will provide a lot of leadership," Sebaaly said. "They're both great athletes and I can't wait to see what they're going to do."
Montana State-Northern is ranked 18th in the NAIA preseason poll, released on Thursday. NIC will also compete against Doane (Neb.), ranked third in the NAIA on Nov. 7 in Greeley, Colo., as well as three-time NJCAA champion Clackamas on Nov. 19 at home and Jan. 7 in Oregon City, Ore.
"It's a very competitive schedule," Sebaaly said. "Montana State-Northern is a great team and fairly high up in the NAIA rankings. We're going to be wrestling some really competitive teams in Colorado and at the National Duals (to be held Jan. 14-15 in Miami, Okla.). It's going to be competitive and we'll be able to see some of the best guys in the nation before the national tournament."
The West District Championships, formerly the Region 18 Championships, will be held Feb. 12 at Umpqua Community College in Roseburg, Ore., with the NJCAA Tournament set for March 3-4 at the Mid-American Center in Council Bluffs, Iowa.
Recent Headlines
---