Man arrested after standoff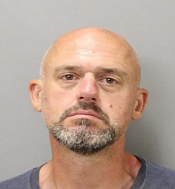 |
October 29, 2021 10:55 AM
RATHDRUM — A Rathdrum man was arrested following a five-hour standoff Thursday night.
Leroy S. Wilske, 46, was taken into custody about 9:10 p.m. on a warrant for first-degree stalking, burglary and theft, and other charges, according to the Kootenai County Sheriff's Office.
The KCSO reported that about 4 p.m. a deputy looking for Wilske saw him in a vehicle that stopped at a residence in the 15000 block of N. Atlas Road. Wilske then entered the home.
"Multiple attempts were made to communicate with the male to have him come out, however he refused and barricaded himself in the residence," a KCSO press release said.
The Kootenai County Joint Agency SWAT team was called to the scene and just after 9 p.m. Wilske was taken into custody on his warrant and other charges.
Wilske has been arrested 22 times in Kootenai County for drugs and alcohol offenses.
Recent Headlines
---