Constance (Connie) Williams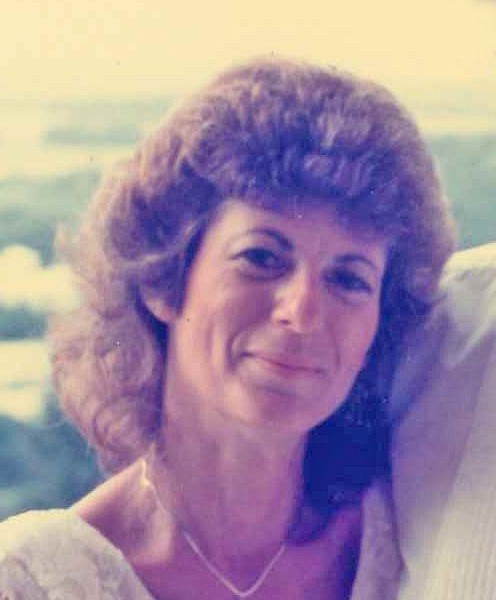 |
October 29, 2021 1:00 AM
Constance (Connie) Williams May 13, 1944 to July 31, 2021
Connie Williams born Constance Joyce Dallen went to be with her Lord Jesus on July 31, 2021. She was born to Ruth and Sam Dallen in Bronx, N.Y. on May 13, 1944. In 1946 the family moved to Los Angeles and in 1949 they purchased a home in Burbank, Calif. Connie grew up there attending Bret Harte Elementary School, Luther Burbank Junior High School, and graduated from Burbank High School in 1962. She went on to further her education at Los Angeles Valley College in North Hollywood and University of California Northridge majoring in Business Administration and Accounting. Connie met her husband, Terry, in 1982 and they were married in Carson City, Nev. on July 25, 1987. They moved to Coeur d'Alene, Idaho in May 1992.
Connie enjoyed spending time with family and friends, she loved working in her garden and belonging to organizations that help others in need. She was proud of the fact that Coeur d'Alene made it possible for her to make a difference" by getting involved. She enjoyed being a "Knit-Wit" and collecting knitting and crocheted items made by the Knit-Wits to be entered in the fair to raise money for the Knit-Wits to purchase additional yarn for the items they made and donated to many community organizations. She was also a volunteer at the Kootenai County Fair in the Floral Department for many years. She entered many of her own flowers, flower arrangements and vegetables and won many ribbons over the years. Connie was also a member of the Coeur d'Alene Garden Club and North Idaho Dahlia Society. Connie was an avid golfer with friends both here in Coeur d'Alene, Idaho and in Palm Desert, Calif. in the winter months.
Connie was preceded in death by her husband, Terry, on March 1, 2021, her mother Ruth in 1963, Father Sam in 1991, her step-mother Bessie in 2010, her mother-in-law Judy in 2003, mother-in-law Vivienne in 2002, her father-in-law Don in 2006, her stepdaughter Michelle in 2002 and stepson Bob in 2015.
Connie leaves behind her sister Sarbrina Dallen in Glencrest Hills, Calif., brother-in-law Roger Williams (Ruth) in Nampa, Idaho, stepson Jim (Gwynne) Williams in Maui, Hawaii, granddaughter Krystal, grandsons Daniel and Joshua, and great-grandchildren Travis, Kalie, Emma, Mackenzie, Jonathan and David, niece Chris (Doug) Jewell, their sons Cody and Ryan and niece Tracie Edelson (Shane). Connie will also be missed by many friends from Southern California and the Northwest.
Connie was happy to accept the Lord Jesus as her savior on Sept. 19, 2004. She and her husband, Terry, were both members of North Country Chapel.
Donations may be made to the Knit-Wits via Coeur d Alene Senior Center or a charity of your choice.
A Memorial Service and Celebration of Life are scheduled at 12 p.m., on Saturday, Nov. 6, at the Rock Church, Part of North Country Chapel, 2281 W. Seltice in Post Falls. A gathering at the family home will follow the service.
Recent Headlines
---