THE CHEAP SEATS with STEVE CAMERON: How to fix baseball? We've got a plan for that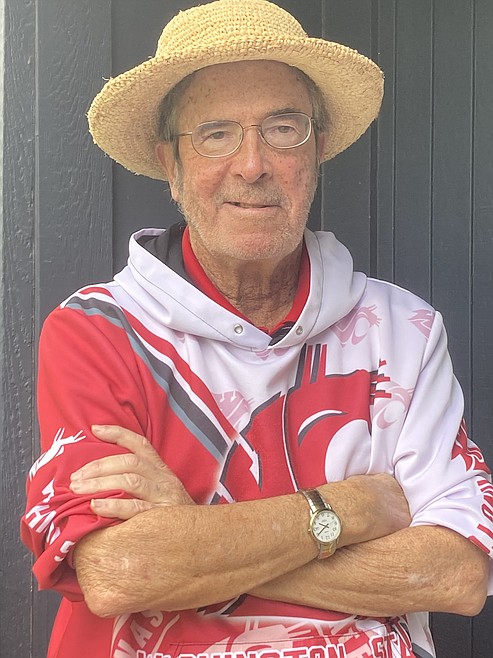 |
October 29, 2021 1:25 AM
We need to talk about the World Series, because there's something about it that really bothers me.
But first, I need to toss out a question …
Do you really believe that money doesn't win in Major League Baseball?
If so …
I'm here to prove you wrong.
Yes, yes, you may want to argue, and tell me about the Tampa Bay Rays, who pay out just a teeny bit more per hour than McDonald's, but are still regular playoff participants — and made a World Series appearance last year.
The Rays lost to Boston in this year's division series, but to be fair, their payroll for a 40-man roster was $67.3 million (23rd among MLB's 30 teams).
Tampa came in just a tad under the Red Sox' $159.2 million (fourth).
Honestly, the only cases you can make for low-budget teams having consistent success are the Rays and Oakland, and there's a caveat to the A's year-to-year results.
They can't win in the postseason.
EVEN A'S guru Billy Beane, who was the subject of the movie "Moneyball," has been forced to shrug his shoulders and admit that the club's analytics approach appears to have limitations.
"I'm beginning to believe Moneyball doesn't work in the playoffs," Beane told Sports Illustrated.
To put those Oakland problems in perspective, Beane — who has run the Athletics for 24 seasons — was actually a utility outfielder on the last A's team to win a World Series (1989).
There are a few, very few, exceptions to this low-money equation, and they generally occur when a team springs a large group of super rookies and small-salary youngsters out into the world at the same time.
That sort of team wildly outperforms its budget.
A classic example would be the 2016 Cubs, who won the Fall Classic despite having a payroll that ranked 25th.
There can be an ultimate price for that sudden stardom, though.
The Cubs had to pay $71.9 million in retained salary this season — for players they'd released or traded — and that dead money ran their cost (for a bad team) to $144.3 million.
It's fairly easy to look at team payrolls each year, and match it with playoff qualifiers.
That's not the particular advantage I want to hammer home today, though.
No, I want to talk about trades, and the ability to make them.
BASEBALL is all screwed up because of its July 31 trade deadline.
Teams with a realistic chance to play in the postseason become buyers (they're generally the clubs with money to spend, of course), while teams that find themselves buried in the standings are trapped into becoming sellers.
The plan for these poor teams is to rid themselves of large contracts bring paid out to their few stars — especially if they will become free agents at the end of that season, or the next.
Teams with money AND playoff ambitions are the buyers.
What did the super-rich Dodgers care about shelling out big bucks for the contracts of Max Scherzer or Trea Turner?
So, at the end of July, good teams generally get better, and struggling teams get worse.
It's awful, and if I were commissioner for a week, I'd bludgeon the owners into eliminating a mid-season trade period.
Now …
WE COME to the World Series you're watching.
Houston is pretty much fielding the team with which it opened the season — plus some young pitchers needed to replace some starters who were injured or ineffective.
Atlanta, on the other hand, replaced an entire outfield at the trade deadline.
With star Marcell Ozuna (alleged spousal abuse) suspended and reliable Ronald Acuna Jr. (knee) done for the year, GM Alex Anthopoulos went out and hustled up some sellers.
The Braves didn't have to trade much talent, because they were taking on unwanted salaries — and promptly landed Joc Pederson (Chicago Cubs), Eddie Rosario (Cleveland), Jorge Soler (Kansas City), and Adam Duvall (Miami).
Suddenly, the Braves had a complete new outfield — a group that drove in 17 of the team's 24 runs in their NLCS victory over the Dodgers.
I'm sorry, but that's wrong.
Atlanta had the money to take on those contracts. Tampa Bay did not — and would not if it could.
See what I mean about money affecting the game beyond just basic salaries and free-agent shopping?
Take away midseason trades, and a lot more teams would have a chance to scrap their way into the World Series.
That, my friends, would be way more fun.
Email: scameron@cdapress.com
Steve Cameron's "Cheap Seats" columns appear in The Press on Mondays, Wednesdays and Fridays.
He also writes Zags Tracker, a commentary on Gonzaga basketball which is published weekly during the season.
Recent Headlines
---