Gold in them thar hills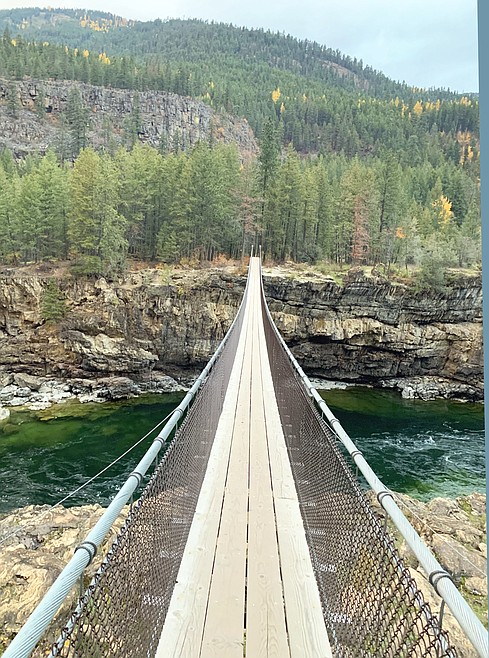 The Swinging Bridge over the Kootenai River is just a short walk from the Kootenai Falls County Park along Highway 2. It's a good stop on the way from Coeur d'Alene to Libby, Mont.
BILL BULEY/Press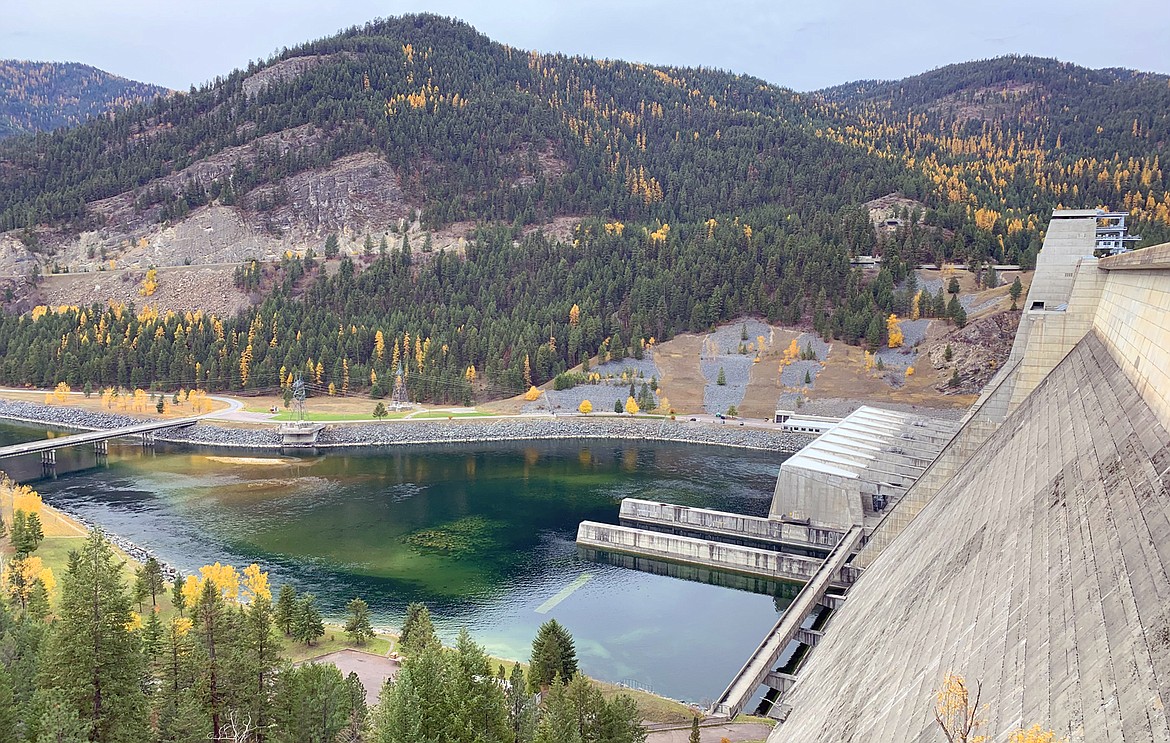 The Libby Dam was finished in 1972 and dedicated in 1975 is about 17 miles upstream from Libby, Mont. on Highway 37. There are several sites to stop and for sweeping views of the dam and Lake Koocanusa.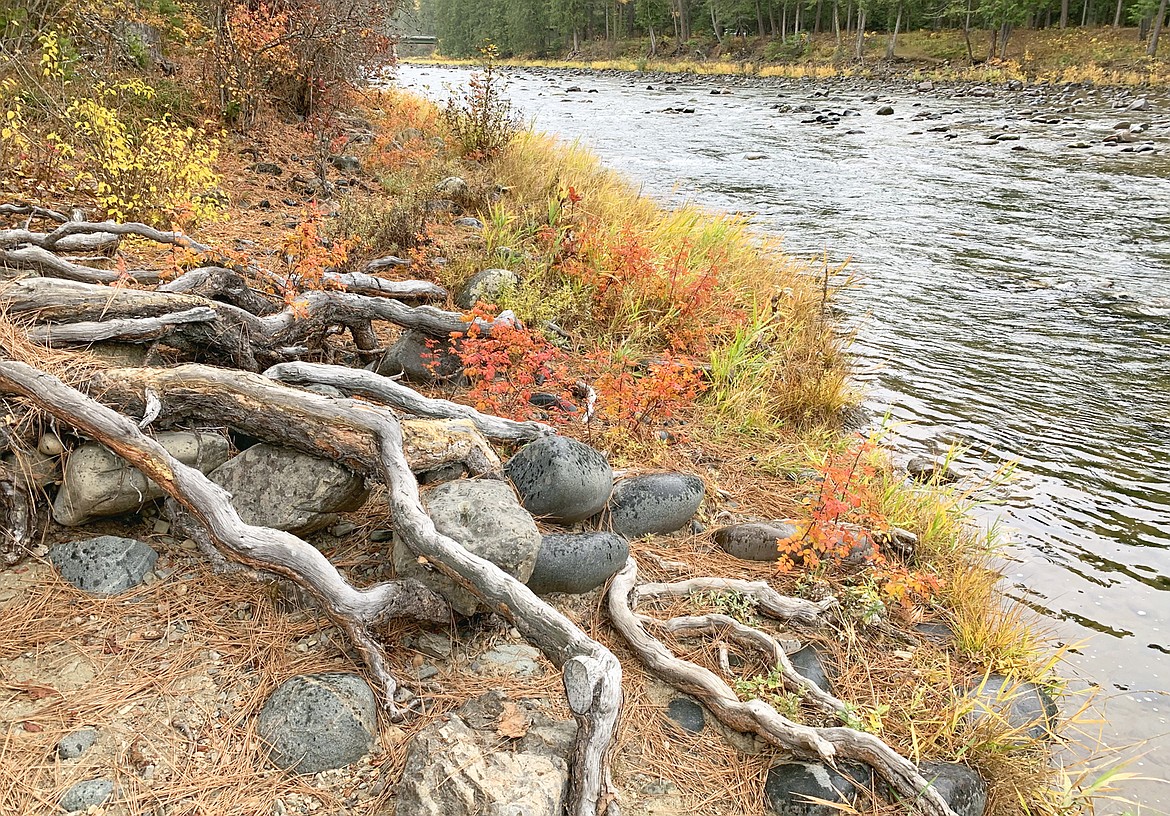 The Yaak River runs along the Yaak River Campground in the Kootenai National Forest. The campground is just off Highway 2 between Bonners Ferry and Libby, Mont.
Previous
Next
|
October 28, 2021 1:00 AM
The mountainsides were filled with golden tamarack trees on a Saturday drive from Coeur d'Alene to Libby, Mont. The Yaak River Campground and Kootenai Falls Park along Highway 2, as well as a walk across the swinging bridge over the Kootenai River and the Libby Dam on Montana Highway 37, were some of the stops along the way as fall colors were on full display.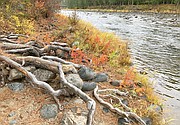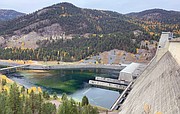 Recent Headlines
---