Donald Clifton Walters, 70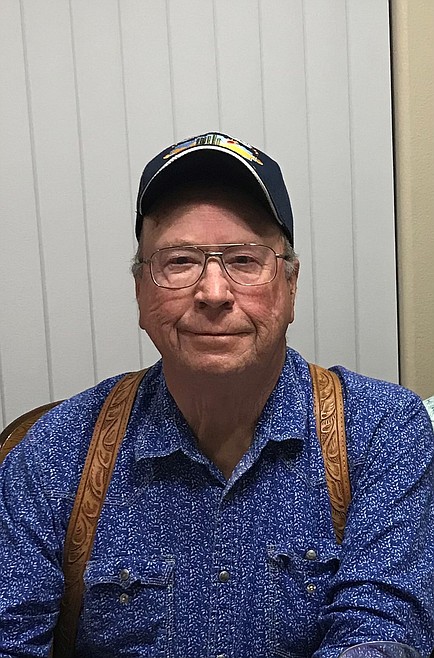 |
October 28, 2021 1:00 AM
Donald Clifton Walters was born in Dickinson, N.D., on Oct. 5, 1951, to parents Vernon and Violet (Schaal) Walters. He passed away at home in the arms of his loved ones on Oct. 19, 2021, in Hayden, Idaho.
As a child, Don enjoyed animals. He rode calves and took care of baby rabbits and gophers his dad would bring home when their nests had been destroyed. He loved Skippy the dog. He attended Lincoln Elementary in Beach, N.D., except for second grade when the family lived on a ranch south of Wibaux, Mont. There he attended the country school. In 1970, Don graduated from Beach High School where he was always known as "Fuzzy." When he was 20 years old, he paid for his first brand new truck, a purple F150 they called "Grape." He always had a Ford.
Don attended Spokane Community College earning an associate's degree in mechanical engineering. He worked in transportation and the trucking industry for most of his career. In retirement, Don enjoyed traveling with his wife, Cherilynn. Together they made many new friends, especially in Arizona and at church. Don cherished old friends and was able to find a new friend wherever he went. He was always ready to tell a good story and never without a joke. His sense of humor stayed with him until the end. He loved to laugh and make others laugh with him. He was a good husband, father and grandfather, an honest hardworking man with a kind heart.
When Don married Cherilynn (Johnson), on March 27, 1976, in Post Falls, Idaho, he became a father to her son David. They were happily married for 45 years. Together they had three children: David (April) Lattig, Darrin (Katie) Walters, and Nichole (Matt) Piekarski. He is survived by his wife and children, grandchildren DJ and Asher Lattig; Dakota (Jayden), Kassidy and Kayla Walters; Carlee, Sophia, and Mitch Piekarski; great-granddaughter, Elena Walters; three sisters: Sheryl Curl, Glenda (Keith) Kiser, and Lynette Fisher; brothers, Mike (Laurie) Walters and Doug (Roberta) Walters; brother-in-law, Dave Hollar; Aunt, Anne (Bob) Muggli; Uncle, Dan (Sharon) Schaal; numerous nieces, nephews, and cousins. He was preceded in death by his parents, Vernon and Violet; sister, Kathy (Dave) Hollar; brother-in-law, Dave (Sheryl) Curl; brother-in-law, Gary Johnson; many aunts, uncles, nieces and cousins. He will be missed by many.
A service will be held at 11:00 a.m., on Nov. 6, 2021, at Mountain Lakes Bible Church, 2215 N. Seventh St., Coeur d'Alene, Idaho, 83814. If you have stories, memories or pictures of Don, please post them in his guest book at yatesfuneralhomes.com to be shared with his family at the service.
In lieu of flowers, the family requests donations be made in Don's honor to Hospice of North Idaho at https://www.hospiceofnorthidaho.org/donate/.
Recent Headlines
---