Tracy Ann Erdmann (Mee), 62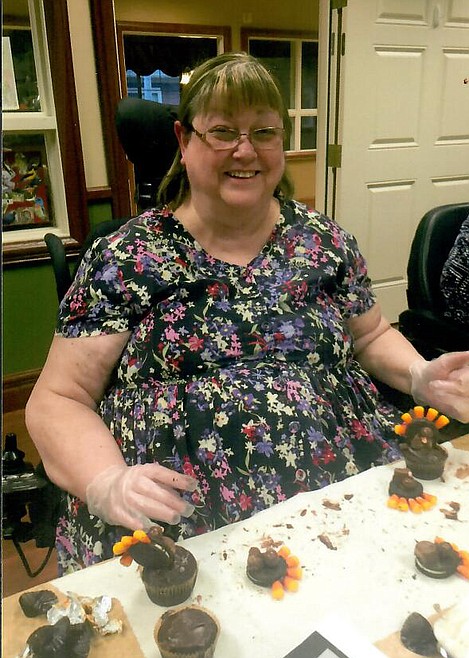 |
October 27, 2021 1:00 AM
Tracy Ann Erdmann (Mee)
March 13, 1959 – Oct. 15, 2021
Tracy Ann Erdmann (Mee), 62, was born in Great Falls, Mont., and raised in Sun River, Mont., until she completed sixth grade, at which time she and her family moved to Post Falls, Idaho. Tracy graduated from Post Falls High School in 1977, then attended North Idaho College, where she performed in theater before moving on with her life adventures that took her to Fort Knox, Ky.; Worland, Wyo.; and Billings, Mont., before returning to North Idaho.
While living in Coeur d'Alene, Tracy attended and graduated with a teaching degree from Eastern Washington University in 1996 and later completed her master's degree in 1997. Soon after graduating, Tracy found herself a teaching job in western Washington at Winlock High School, where she taught business classes, as well as managed the school's cheer squad and FBLA club. Tracy loved teaching but a decline in her health forced her to move back to Coeur d'Alene, where she helped take care of her mother in the final years of her mother's life. Tracy loved her family, especially the little members, spoiling them until the next young family member was born and was ready to be spoiled.
Tracy enjoyed doing crafts, puzzles and reading, which she continued to do even as her health declined and she moved in and out of hospitals and nursing facilities. Tracy battled her health issues for many years until her ailments finally became too much for her body to handle and she mercifully went home to be with God and her parents, Leonard Mee and Janice Mee (Milner), who preceded her in death. Tracy is survived by her four siblings: Jill Neal, Jody Kienke, Blake Mee, and Tim Mee, as well as their spouses Randy, Richard and April. She is also survived by many nieces and nephews as well as great nieces and nephews. Tracy will be greatly missed by all that knew and loved her.
Her services will be held at 2 p.m. Monday, Nov. 8, 2021, at Yates Funeral Home — Hayden Chapel, 373 E. Hayden Ave., Hayden, ID. Please visit Tracy's online memorial and sign her guestbook at www.yatesfuneralhomes.com.
Recent Headlines
---