French Dip Recipe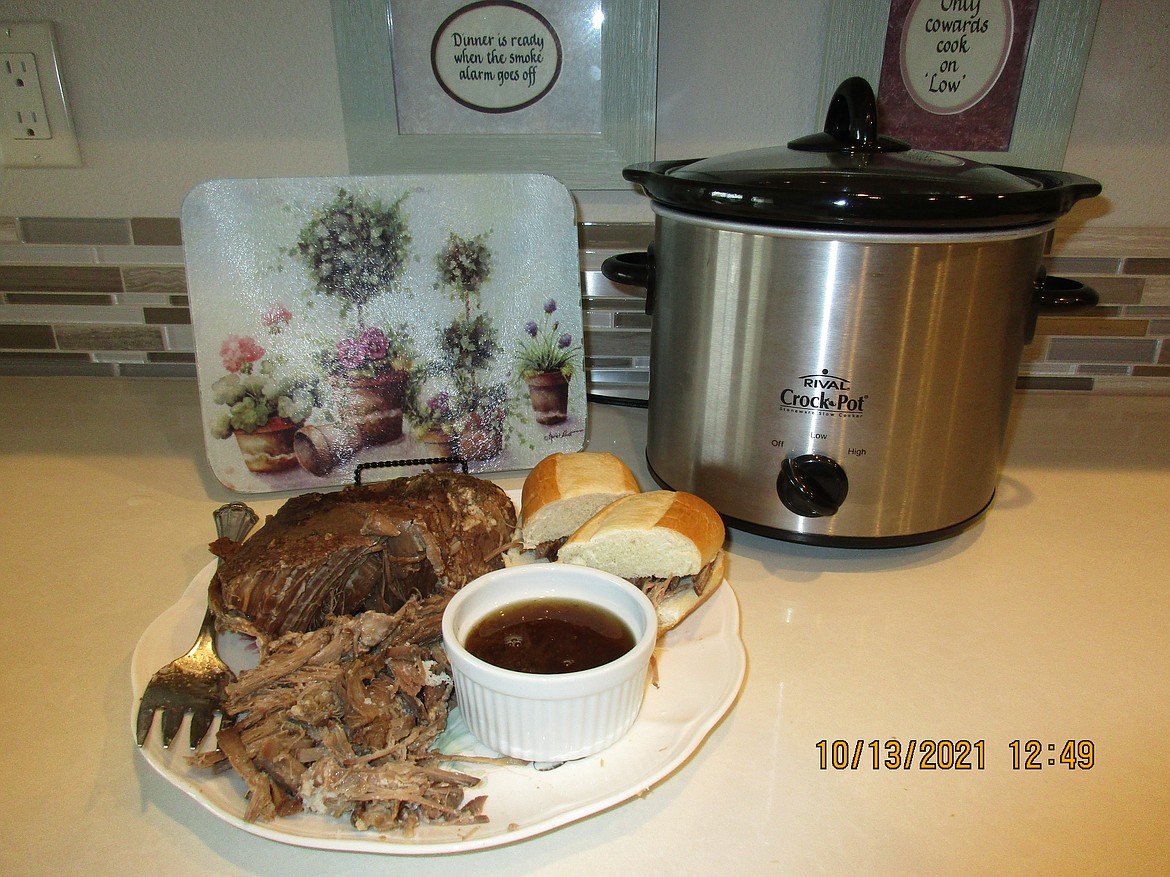 by
CAROLYN CLARK/Special to The Press
|
October 27, 2021 1:00 AM
1 beef chuck roast (3 lbs) trim most of the fat off
2 cups water
½ cup soy sauce
1 tsp dried rosemary
1 tsp dried thyme
1 tsp garlic powder
1 bay leaf
3-4 whole peppercorns
8 French rolls, split
Place roast in a slow cooker. Add water, soy sauce and seasonings. Cover; cook on high for 5-6 hours or until beef is tender. Remove the meat from the broth and shred it using a couple of forks. Serve on rolls. Strain broth; skim off fat. Using a ladle or large spoon, place broth into small cups for dipping. Yield: 8 servings.
Leftover meat & broth can be frozen for later use. You can also dilute leftover broth by adding water (if I have two cups of broth, I add up to 2 cups of water.) Then add any raw vegetables you prefer. Simmer until veggies are done, then add leftover meat. This makes a very flavorful soup.
I have tried using different cuts of meat, but a chuck roast cut about 1 ½-2 inches thick seems to be best.
• • •
Carolyn Clark is a Coeur d'Alene resident.
If you have side dishes that complement your recipe let us know. Send your recipes to: hmain@cdapress.com
Recent Headlines
---