Fred Hammack, 82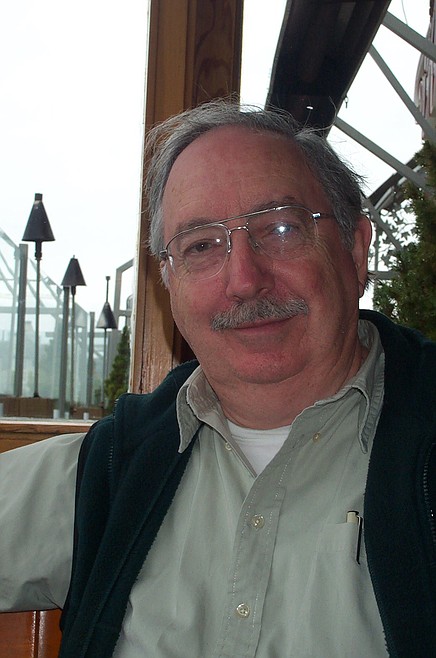 |
October 27, 2021 1:00 AM
Benjamin Fredrick Hammack (better known as Fred) entered eternal rest at Hospice of North Idaho on Saturday, Oct. 23, 2021, at 11:30 p.m. Fred was born to George Sanford Hammack and Gladys Cecile Brooks on June 14, 1939, in Kansas City, Kan. When he was 4 the family moved across the U.S. in one vehicle with five children and a dog and settled in the Tri-City area in Washington. Fred was very involved in the music program and served as choir director at the Richland Baptist Church. His love for music grew from this experience and led him to seek Bachelor and Master degrees in Choral Conducting and Music Education at Central Washington University.
After graduation, Fred was offered a position as choral director primarily at Madison High School in Portland, Ore., where he had an exceptional career for 29 years. He found great joy in working with his students, guiding many elite voices from his choirs to pursue their own musical careers. In addition to teaching, he was the choir director at First Congregational Church in downtown Portland for 26 years.
Fred wed the love of his life, Diane Morrow, on Nov. 27, 1976, after meeting during a production of "South Pacific" where he served as the music director and Diane played the lead. Soon to follow their first child, Jason Morrow Hammack, was born July 28, 1978, but his life was cut short due to complications at birth, and he passed June 28, 1979. Despite his personal pain and grief, Fred remained a pillar of strength and support for Diane and his extended family.
One year later Diane and Fred were blessed with a daughter, Meghan Noel, born Dec. 25, 1980. They rejoiced in her birth, considering her a special gift from God. Two years later, they were blessed again with the birth of a son, Michael Morrow, Oct. 27, 1982.
In 2007, Fred and Diane retired and moved to Hayden, Idaho, to be near her sisters and their husbands. The six of them have shared many birthdays, holidays and special moments, as well as traveling the world together. Of course, their twice weekly dinners out were the most important.
Fred spent much of his "free" time as the musical director or cast member in a myriad of productions in the Portland area. Both he and Diane participated in productions at the Portland Civic Theater as well. His pride in creating a beautifully landscaped yard, particularly his rose garden, kept him busy during the summer.
Fred's gentle, loving and outgoing nature drew a multitude of close relationships ranging from students to coworkers, friends and family — just about anyone who had the pleasure of meeting him. He will be sincerely missed by all he touched.
Fred is survived by his wife, Diane Morrow Hammack, Hayden, Idaho; daughter Meghan Noel Hammack (Conrad Buck), Portland, Ore. and son Michael Morrow Hammack (Caroline O'Grady), Portland, Ore. Four grandchildren include Benjamin, Jackson, Maxwell and Harrison Buck. Additional survivors include many nieces, nephews and cousins.
The graveside memorial service will be at 11 a.m. Friday, Oct. 29, 2021, at the Riverview Cemetery in Coeur d'Alene with Yates Funeral Home in care of the arrangements. You may visit Fred's online memorial and sign his guestbook at www.yatesfuneralhomes.com.
Recent Headlines
---