Danny Lee Humphrey, 80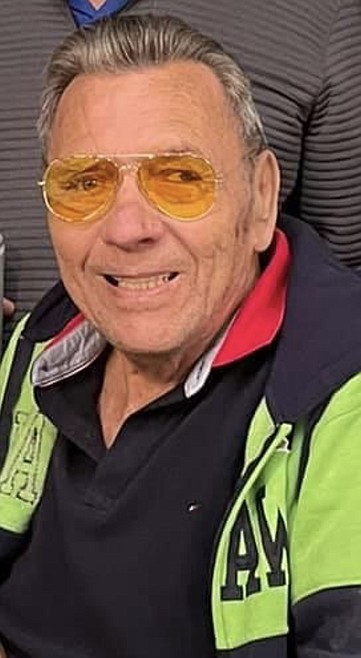 |
October 27, 2021 1:00 AM
Danny Lee Humphrey passed away on Oct. 22, 2021, at Kootenai Health.
He was preceded in death by his parents, Joe and Ercel Humphrey; his sister, Joreen Bohn, and grandson Bret Humphrey and daughter-in-law Jennifer Humphrey.
Dan was born in Southgate, Calif., in 1940. He grew up in Athol, Idaho, enjoying the outdoors, hunting, fishing, sports, fast cars and he loved his horses. He had a free spirit of his own and was a loving little boy. He attended elementary school in Athol and attended high school at Spirit Lake. He was an outstanding basketball and football player. We were told by many that he was one of the best athletes in the school. Danny met Sharon McDonough in 1954 and they started dating in 1956, then married Sept. 13, 1958.
Danny and Sharon had three children, Roger, Bret and Dana. He was a loving father, grandfather, uncle and friend. Danny worked for Power City Electric for years and ended up working at All Truck. He then decided to open his own business called Desert Truck Sales in Pasco, Wash. Many of you referred to him as "Desert Dan." Dan loved to entertain, had numerous parties at Desert Truck Sales and lots of gatherings and barbecues at the backyard pool.
Dan loved to spend time at the family cabin in Tollgate, Ore., and he and Shari would take motorcycle trips on their Honda Gold Wing. He loved watching Seattle Seahawks and Gonzaga basketball. Dan loved his horse, Blaze (many people have memories of that horse and the red solo cup). He enjoyed driving truck and logging back in his day. His favorite hobby was being at the casino playing craps. Dan and Shari later divorced in 1989. He dated Annie Mader for years. He has lived in Post Falls, Idaho, since 1990.
Dan had a huge heart and was such a giving man. He loved to help people and would give the shirt off his back, and always had a smile on his face. He will be fondly remembered for his quick wit and humor. He is survived by his children, son Roger Humphrey, daughter-in-law Debi, son Bret Humphrey, daughter Dana Scholwinski, son-in-law Lee Metcalf, and his grandchildren Amber, Kyle, Kaylee, Ryan, Lindsie, Madisen and Brian, several great-grandchildren, and numerous nephews.
There are no services planned at this time, but there will be a celebration of life in the future.
Recent Headlines
---