THE CHEAP SEATS with STEVE CAMERON: Now you're seeing why Geno has usually been a backup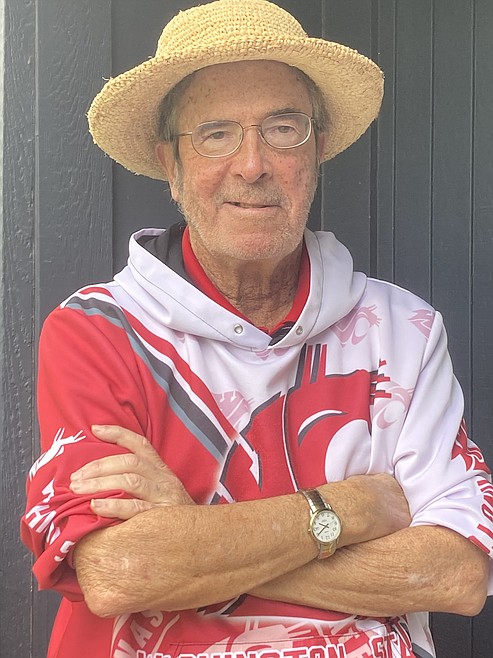 |
October 27, 2021 1:25 AM
Maybe Russell Wilson should have asked for even more money.
Because …
Honestly, the cash differential between Russ and Geno Smith is not astronomical enough.
Seahawks fans have probably figured that out by now, seeing as they're staring at something that was unthinkable during the preseason — not only failing to reach the Super Bowl, but missing the playoffs entirely.
Before we scoff at Geno's shortcomings and how they've led to a 2-5 record, however, it's probably worthwhile to note that Seattle was an unsightly 2-2 (and headed to another loss against the Rams) when Wilson got hurt.
The Seahawks didn't exactly look like they could burn down the entire NFL with Russ at quarterback.
Still, without him …
They're in free fall.
Here's a stat you almost want to double-check to be sure it's correct: The Seahawks have lost their first three home games for the first time since 1992.
Yep, that's 29 years.
IT'S WORTH remembering, by the way, that the first two of those games (Tennessee and the Rams) came with Wilson playing all or most of the way at QB.
Even before Russ wrecked his finger, the Seahawks had issues — a shaky offensive line, no pass rush, Pete Carroll fiddling around with musical chairs at cornerback, yada, yada.
Wilson's departure and Smith's arrival in the spotlight merely made it possible to give away winnable games against the Steelers and New Orleans.
In fact, Geno played respectably in Pittsburgh, until …
You know, the fumble.
Monday night's awful 13-10 loss to the Saints, however, was different.
Most competent professional quarterbacks could have rescued that game.
Instead, Smith committed some basic errors that made winning impossible — like holding the ball so long that the Saints (who had just eight sacks for the season) put him on the ground five times.
ONE OF those sacks, an 11-yard loss, meant that Jason Myers had to try a 53-yard field goal instead of attempting one from 42.
On a wet, blustery night that made accuracy a challenge equivalent to booting on the deck of a freighter off the coast of Greenland, that yardage difference was costly.
The wind blew Myers' decent-looking kick sailing wide left.
Even more damning was that Smith knew it was a spot where he couldn't take a sack.
"We reminded him," Carroll said, while also making sure critics understand the degree of difficulty involved.
"We've just got to find a way to get the ball out, and get it gone when we're in trouble.
"That's easy to say. Go play quarterback and try to figure it out.
"I love Geno, and he's busting his ass to do everything he can to help us. But that's the kind of decision that you make that keeps you in the games, and gives you a chance to win."
IRONICALLY, one of the few knocks on Wilson is that he holds the ball too long while trying to extend plays.
So, what separates an elite quarterback, a future Hall of Famer, from a career backup?
When the Seahawks signed Smith in 2019, I asked a longtime pro scout why Geno's career had never really taken off.
"He's got the perfect build and he's a good athlete," the scout said. "He throws a beautiful ball.
"But Geno somehow can't see the field. The picture just doesn't clear up quickly enough, and so he holds the ball.
"He doesn't go through progressions naturally, which leads to sacks and interceptions (he's thrown 37 career picks against 32 TD passes)."
Smith's natural talent and strong arm allow him to survive against sub-par defenses, but we saw what can happen against the Saints — a team that stops your running game.
New Orleans changed its looks in the secondary from series to series, causing Smith to lose sight of open receivers, and screw up the Seahawks' blocking assignments.
So, what now?
Even if Seattle beats the Jags next week and Wilson can return after a bye week (for a game at Green Bay), it would be a monumental task to navigate a rugged schedule and, say …
Find 10 wins.
Bottom line: Carroll needs to start sweet-talking Wilson into staying around beyond this season.
This one is gone.
Email: scameron@cdapress.com
Steve Cameron's "Cheap Seats" columns appear in The Press on Mondays, Wednesdays and Fridays.
He also writes Zags Tracker, a commentary on Gonzaga basketball which is published weekly during the season.
Recent Headlines
---