Charles Cannon, 91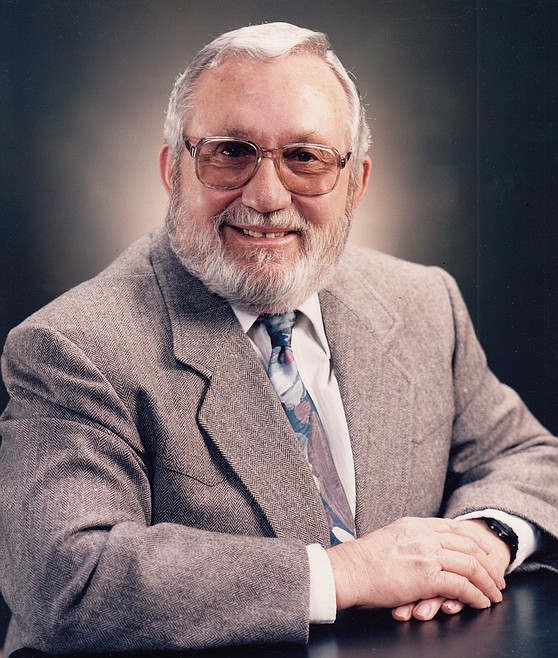 |
October 26, 2021 1:00 AM
Charles "Charlie" Edward Cannon was born on Aug. 1, 1930, to Ernest E. and Laura Cannon in Lamesa, Texas, and grew up with three siblings, Joe, Mary Bell and Christine. He passed on Oct. 21, 2021, in Coeur d'Alene — a life well lived.
After graduation Charlie worked in the Texas oil fields with his brother; he was hired by Western Geophysical and traveled to Saskatchewan with the crew. There he met and married Billie Stewart on Oct. 28, 1950. It was a package deal because he gained two daughters, Harri and Kelly. When the crew moved back to the U.S. Charlie's new family came with him. Charlie was drafted and served two years, including a year in Korea, where he was a tank commander.
Following discharge, he returned to his job; he and his family traveled with the seismograph crew working in several western states. Charlie and Billie made lifelong friends with Jerry and Judy Svee, who were on the same crew. Charlie left Western in 1961 to invest in his own business eventually owning and operating several different restaurants in Southern California. In 1978 he returned to drilling, moving to Denver with Billie, Stewart and Amy Jane. They visited North Idaho in 1976 and reconnected with their old friends, Jerry and Judy Svee.
The Cannons visited North Idaho several times and purchased a home in Laclede, Idaho, on the Pend Oreille River. Billie passed away in 1982 and Jerry passed in 1979. Charlie and Judy were married April 12, 1983. It was a happy day for blending both families. With the marriage, Charlie gained daughters Laurie Thomas and Kim Svee and son Dave Svee. Kim was at home, so Charlie loved being a full-time dad again. Charlie ended his drilling and traveling days. He and Judy opened Judy's Shoes and Judy's Petites operating in Coeur d'Alene and Spokane. After closing the businesses, Charlie still wasn't ready to be completely retired so he worked as a custodian with the Coeur d'Alene School District. When Kim was killed in a car accident in 1984, she had been a candy striper (now called a teen volunteer) with the hospital. Charlie worked with the hospital to establish a scholarship in her name to assist students to continue their education. Many years in a row after reviewing applications, Charlie would say, "I will put more money in so we can help these students this year." Through 2021 the scholarship has funded 95 scholarships for a total of $74,266 through donations and fundraisers with the teen volunteers. Charlie was dedicated to his family, and they were the center of his world. Charlie and Judy spent as much time as possible in Sagle with grandkids Phoebe and Cyrus. Grandkids Tara and Amanda reaped the benefit of living close because Papa would make them a bacon breakfast and walk them to school in the mornings.
Charlie was preceded in death by his parents, first wife Billie, his siblings, daughter Kim Svee and son-in-law Mark Thomas.
He is survived by his wife, Judy; daughters, Harri Osborn (Steve), Kelly Cannon, Amy Cannon (Tyrone), and Laurie Thomas; sons, Stewart Cannon and Dave Svee. Charlie is also survived by grandchildren Josh Weeden and Stephanie Weeden, Phoebe Osborn and Cyrus Osborn (Natalie), Tara Arts (John) and Amanda Thomas (Neil Ginter) and Garrett Cannon.
Memorial services are scheduled for 11 a.m. Oct. 26, 2021, at Yates Funeral Home, 744 N. Fourth St., Coeur d'Alene. Donations may be made to the Kim Svee Scholarship Fund in Charlie's name at Kootenai Hospital Foundation, 2271 W. Ironwood Drive, Coeur d'Alene, ID 83814.
Please visit Charlie's online memorial and sign his guestbook at yatesfuneralhomes.com.
Recent Headlines
---