Hayden family combats cyberbullying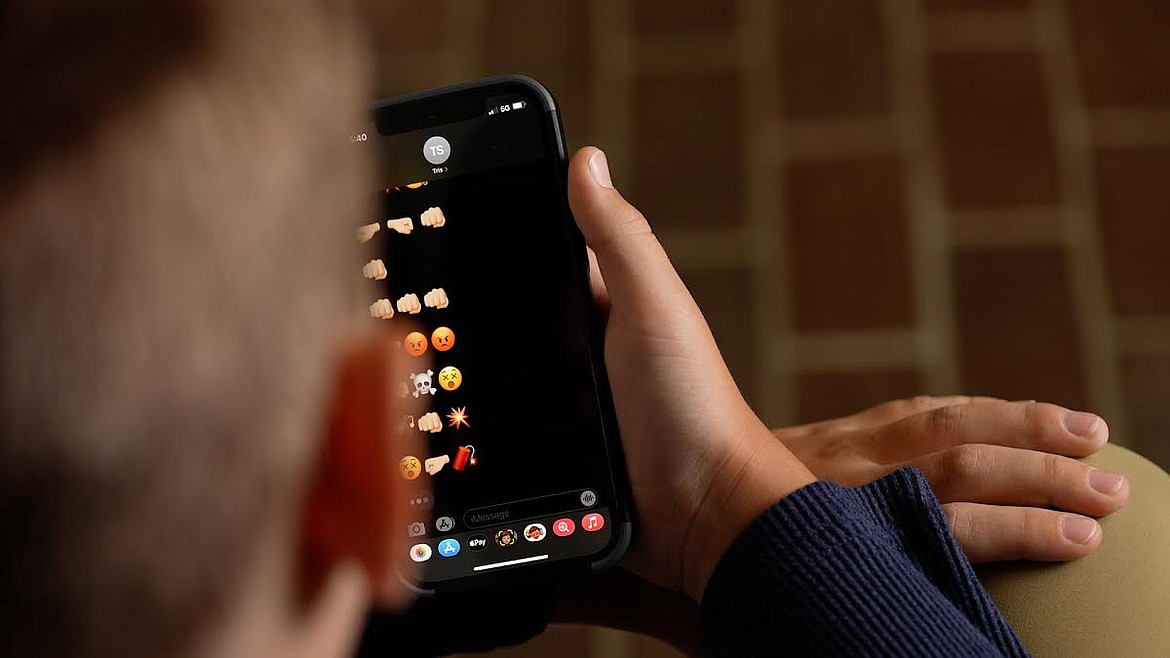 Photo courtesy Corey Binder The emotional effects of cyberbullying can be devastating. North Idaho families can find helpful resources to prevent and effectively respond to bullying during October's National Bullying Prevention Month.
by
BILL BULEY
Staff Writer
|
October 25, 2021 1:09 AM
Eric and Eileen Hewitt of Hayden are taking steps to protect their children from bullying in this increasingly digital world.
"We do worry about cyberbullying," Eileen Hewitt said. "Between video games, cell phones and social media, it's sometimes hard to monitor all of those platforms having five kids."
Eric added, "We try to take a proactive approach so that cyberbullying doesn't ever become a problem."
Now 15 years after the inception of National Bullying Prevention Month in October, technology's ever-greater presence in children's lives has given bullying a new outlet. With just a click, cyberbullies can taunt, harass and threaten relentlessly, even reaching into the home via cellphone or computer, a press release said. As a result, victims report feeling hopeless, isolated and even suicidal.
What can parents do to protect their kids? Taking an interest in their children's online world can make a difference, says the National Parent Teacher Association.
This interest does not necessarily require parents to become tech experts. Instead, the federal stopbullying.gov site advises parents to watch for subtle clues that something is wrong, such as their child becoming withdrawn, hiding their screen when others are nearby or reacting emotionally to what's happening on their device.
For the Hewitts, that has meant being keenly aware of what "normal" looks like for their five children.
"If our socially active child suddenly becomes withdrawn or anti-social, or if a normally easygoing child becomes agitated or combative, we act quickly," Eileen Hewitt said.
Eric agreed, "A child's moods are a good indicator your child is feeling upset or struggling with a difficult situation."
Talking with kids openly — and often — helps too.
"The more you talk to your children about bullying, the more comfortable they will be telling you if they see or experience it," UNICEF says in its online tips for parents.
The Hewitts emphasize listening over talking and the importance of parents controlling their emotions.
"I've found our teenagers like to talk later at night," Eileen Hewitt said. "I like to go sit in their rooms, and before you know it, we are having a good discussion. This time is relaxed, in their own environment, and they seem to be more open and willing to share what is going on in their lives."
Beyond talking, listening and observing their kids, parents shouldn't be afraid to make and enforce rules for online activities, experts say.
The Hewitt children are allowed to play online games, but only with people the parents know personally.
"With our small children, we select settings that don't allow strangers to play or message them," Eric Hewitt said.
Eileen added, "We have open conversations with our teenagers on what online behavior is acceptable and what is not."
They also set time limits, have screen time check-ins and have a specific time and place for everyone to park their devices each evening.
That doesn't mean they take a tyrannical approach, however. Eric Hewitt highlighted an essential element in the family: "We openly communicate with our kids that we trust them. We give the kids freedoms regarding electronics, but we also set reasonable limits."
The Hewitts cited the tips and reminders they've considered together with their kids from free resources available on jw.org, the official website of Jehovah's Witnesses.
Their 15-year-old daughter shared one of the lessons she learned from a whiteboard animation video: "It's not worth engaging with a cyberbully, because you will just make yourself feel worse. If you don't know them, either ignore or block them."
Her 7-year-old sister agreed, "If you see someone who bullies you, just walk away."
Recent Headlines
---