Harris George Frisque, 75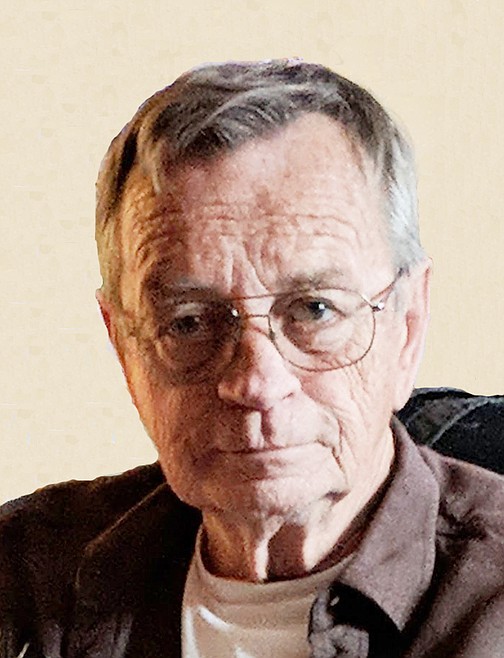 |
October 25, 2021 1:00 AM
Harris G. Frisque
Harris George Frisque, 75, of Idaho, passed away at his daughter's home in Brussels, Wis., on Oct. 19, 2021. Harris was born May 22, 1946, in Green Bay to Florentine and Kathryn (May) Frisque. He served his country from 1966-1967 in the U.S. Air Force during the Vietnam War. On Jan. 14, 2005, he married Cherie Leigh Gibson in Rathdrum, Idaho.
Earlier in his life, Harris farmed and also worked at Marinette Marine. He started the Northern Wisconsin Rocky Mountain Elk Foundation Chapter. Harris enjoyed hunting, fishing, and gardening. He was the racetrack manager at Home Depot in Coeur d'Alene, Idaho. He loved his grandchildren, his pipe, and always said that "water should only be used for washing your socks."
He is survived by his wife, three children, Dawn (Luke) Staudenmaier, Brussels, Todd (fiancé, Jeannie) Frisque, Menomonee Falls, Kristyn (Justin) Frisque, Uganda; stepson Jacob Fultz, Spirit Lake, Idaho; six grandchildren, Michael, Ian, Alexis, Chole', Anna Kathryn, and Luke; great-grandchild Athena; sister Jean LaMay, Crivitz; nieces and nephews, Mark (Jan) LaMay, Crivitz, William (Gina) LaMay, DePere, Michelle (Michael) Kugler, Green Bay, and Mike (Tammi) Frisque, DePere; a great niece, Ashely (Steven) Luksic, West Richland, Wash.
He was preceded in death by his parents; and brother, John Frisque.
Memorial services with veteran honors will be conducted at the Forbes Funeral Home in Sturgeon Bay at 3 p.m. on Friday, Oct. 29, 2021. Friends may call at the funeral home from 2–3 p.m. that day. Burial will be at the Shrine of the Good Shepherd Mausoleum, next to his parents and brother. In lieu of flowers, memorials may be given to a local veteran service group. Online condolences may be offered at forbesfuneralhome.com
Recent Headlines
---