STATE 5A GIRLS SOCCER CHAMPIONSHIP: That moment, again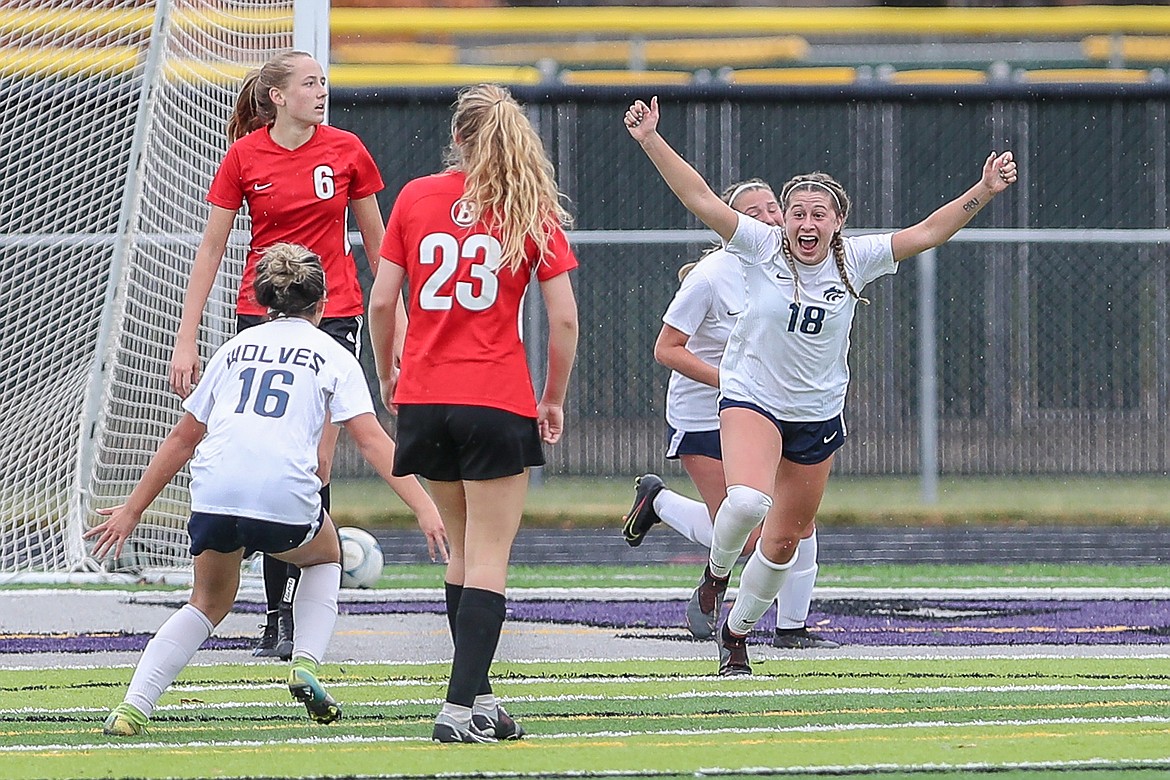 Photo by LOREN ORR PHOTOGRAPHY Lake City forward Elliotte Kortus (18) celebrates after scoring the game's only goal in the second half against Boise in the state 5A girls soccer championship game in October at Rocky Mountain High in Meridian. At left is Timberwolf teammate Olivia Azzollini.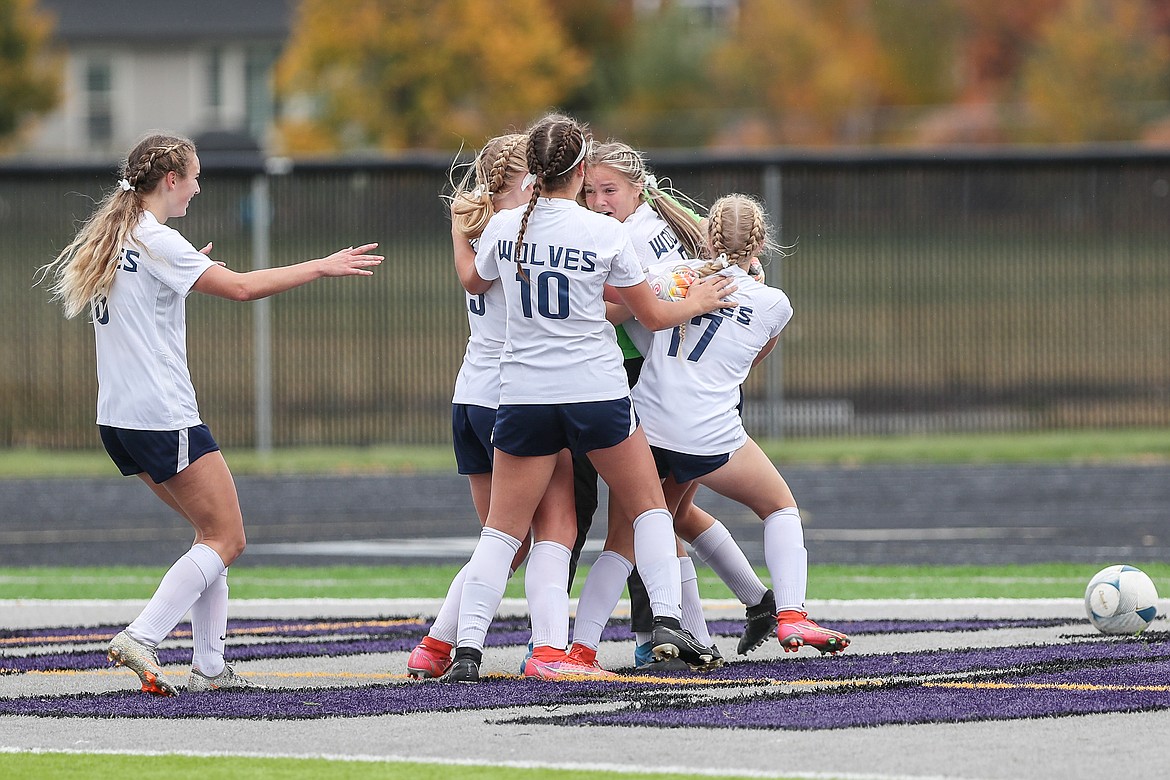 Photo by LOREN ORR PHOTOGRAPHY Lake City celebrates after beating Boise 1-0 on Saturday in the state 5A girls soccer championship game at Rocky Mountain High in Meridian.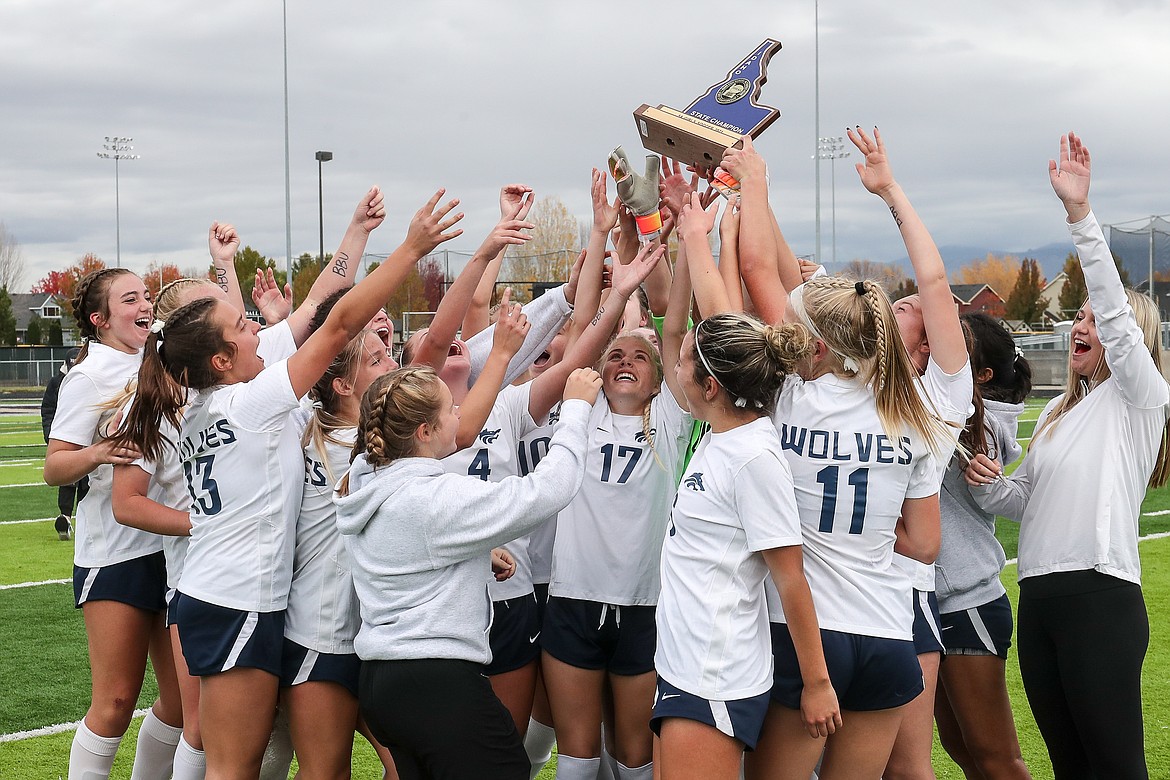 Photo by LOREN ORR PHOTOGRAPHY Reese Ramsrud (17) and her Lake City teammates hold up the first-place trophy after the Timberwolves beat Boise to win the state 5A girls soccer championship Saturday at Rocky Mountain High in Meridian.
Previous
Next
|
October 24, 2021 1:35 AM
MERIDIAN — With time running out in regulation, Lake City girls soccer coach Matt Ruchti took a moment to get a clear message across to junior forward Elliotte Kortus.
Make something happen.
Kortus took a feed from Taytum Curtis on the run and booted a left-footed shot past the Boise goalkeeper from the top of the box in the 76th minute, sending the fourth-seeded Timberwolves past the third-seeded Boise Brave 1-0 in the state 5A girls soccer championship match at Rocky Mountain High on Saturday.
"It was a really cool moment," Ruchti said of the goal. "With about five minutes left, she walked along the sideline and I told her we had one moment left, and to just create that moment. She told me 'OK.' Soon after that, the ball pops out and sure enough, she got behind it and I've seen her make that play. Taytum made a great play and Elliotte just buried it."
"Once it went it, I just felt a rush of excitement," said Kortus, who transferred from the Seattle Academy at the start of the season. "It was pretty crazy."
It is the third title for Lake City in program history (2012 and 2016), and the first won outside of Coeur d'Alene High's field. The Timberwolves did not allow a goal after Thursday's 3-2 opening round win over Timberline of Boise.
"Coming in, we were kind of seen as the underdog," Kortus said. "So we had a lot of pressure on us. It was unbelievable to come together as a team and prove everyone wrong."
"It was kind of weird," Ruchti said. "We knew it was going to take another massive effort today, but we didn't care how long it was going to take. But we were going to get it done. We've been working so hard on our Man U's, doing sprints 100 yards, 20 in a row, and the girls hate them, but also embrace them. This is why we work for this moment, and that's what they did and just went to work."
Lake City (17-2-0) closed the season with 11 straight wins.
"We were definitely confident going into the tournament," said junior Georgia Whitehead, who along with Kortus has verbally committed to play at Washington State. "It's been a great season and we wanted to finish it the right way. We thought we could win after beating Timberline, so after that, we wanted to work our hardest to make sure it was going to happen."
Boise (16-4-1) had 12 shots on goal, compared to four for Lake City.
"Everyone on the back line did exactly what they needed to do," Ruchti said. "We had a game plan coming in and the players executed it to perfection. Our back line is as tough as they come and they're really organized. Boise's a phenomenal team, but we were able to make it difficult on them each time they had an opportunity."
Boise's best chance to score was in the 50th minute, when the Brave had two shots on goal, both hitting the crossbar before Lake City could clear the ball out of the penalty area.
"That was a crazy one," Timberwolf senior goalkeeper Hailey Jo Parks said. "My entire motive was that the ball isn't crossing the line into the net. The defense really came together and got the ball out."
But it was close.
"The ball had hit the crossbar on the (football) goal post right above our net and went back into play," Parks said. "I kept yelling at the official 'It went out, it went out' and thankfully they called it. It was a pretty intense moment."
"It was a bit of a chaotic moment, and that was what we were the most nervous about," Ruchti said. "We talked at the half about winning their moment, but we just had to get through that. We just played our way into the game and took the pressure off our defense. I thought our front line was great today and when they had a chance to create their moment, they did. And it was awesome."
Lake City also advanced to the title match in 2017, falling in a penalty kick shootout to Centennial of Boise. It is the fourth straight loss for Boise in the title match, with the previous three losses coming against Rocky Mountain of Meridian.
"At the moment we got on the bus Wednesday, I looked at one of my assistant coaches and our presence was the right way," Ruchti said. "The girls were loose, and in the right frame of mind. They had a presence about them and let everyone know they were there. They just took that into the weekend and were awesome. From how they carried themselves at dinner, the hotel and the stadium, they were just outstanding character kids."
First half — none. Second half — 1, LC, Elliotte Kortus (Taytum Curtis), 76:31.
Shots on goal — Boise 12, LC 4.
Saves — Boise, Sophie Hills 3; LC, Hailey Jo Parks 9.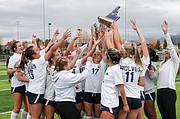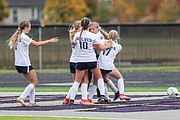 Recent Headlines
---