Hayden price-cut-a-palooza
by
TYLER WILSON/Special to The Press
|
October 24, 2021 1:00 AM
Grab your gourds for everybody's favorite fall tradition — Price-cut-a-palooza on the local real estate market!
(Pause for applause).
OK, calm yourselves now for the quick explainer: The fall season traditionally marks a wave of price cuts on the real estate market. Cooler prices can apply to homes that sit on the market for a few weeks, and after a surge of summer listings, the market tends to see a few more of these price drops on homes.
Homes can sit on the market longer for many reasons, many of which aren't necessarily negative. A price drop doesn't mean there's anything wrong with the property. In most cases, the home was initially priced a little above its actual market value, and some agents purposefully like to start listings high and "refresh" the listing with incremental price drops until that sweet spot buyer comes along.
This week, we're talking Hayden. Really, we could divy it up and look at several different neighborhoods in Hayden, but we want this miniseries to end before winter, so we're going to look at broad trends and some of the more notable drops.
A fair amount of price drops can be found in the Hayden neighborhoods west of Highway 95 between Prairie Avenue and Hayden Avenue, some of which have already gone from "active" to "pending" in the Multiple Listing Service (MLS) and visible to the public on sites like Realtor.com and Zillow.com.
On the smaller house front, there's a three-bedroom, two-bathroom rancher with 1,200-plus square feet down $10,000 to $420,000. In the same neighborhood, a three-bedroom home with 1,900-plus square feet dropped $20K to $620,000. Another good deal is a few blocks over (and closer to Highway 95) is a two-bedroom, two-bathroom with almost 1,400 square feet priced at $410,000 (down $10K), plus we found a couple manufactured home deals with $10-20K price drops for homes now priced in the range of $225,000 to $340,000. Good options for those looking to work with a little less space.
Sticking west of Highway 95 but north closer to Miles Avenue we have a few varied options with price drops — two homes with three bedrooms and between 1,100 and 1,300 square feet are down $10K to $25K respectively, to about $420,000 to $430,000. Or go much bigger with a four-bedroom, almost 2,600-square-foot home in Hayden Grove and built in 2016, It's down $35,000 this month to $740,000. It's a nice-lookin' house.
Now let's talk about a cluster of price drops on the other side of the highway, specifically east of Government Way and between Hayden Avenue and Honeysuckle Avenue. Price drops worked on two recent listings, now pending, just off Orchard Avenue — a $20K drop on a small, two-bedroom home listed at $325,000, and a $19K drop on a six-bedroom, 2,500-plus-square-foot-home listed at just under $530,000.
On the active front, just east of Maple Street in the same area, three new deals — a five-bedroom, 2,000-plus-square-foot-home for $475,000 (down $10K), a three-bedroom, 1,500-plus-square-foot-home down $15K to $585,000 (that one's actually closer to Strahorn Road), and a four-bedroom, 2,800-plus-square-foot-home at $629,000 (down $20K). A big yard and nice views come with that one too.
There are some solid price drops north of Lacey Avenue too, including a five-bedroom home with almost 3,600 square feet down $25K to $800,000. You can find a few other pending listings over there too if you're interested in how the price drops worked to get the sales done. We'd list them here but time is up!
Stay tuned for more Price-cut-a-palooza and gourd-related references in the coming weeks.
• • •
Let us know about the standout neighborhoods around North Idaho you want to see featured in Neighborhood of the Week. Realtors! Reach out to us with updates on new developments and established neighborhoods in Coeur d'Alene, Post Falls, Hayden, Rathdrum and beyond. Contact Tyler Wilson at twilson@cdapress.com.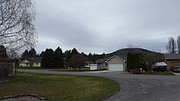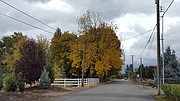 Recent Headlines
---