Council OKs stormwater design project in Sanders Beach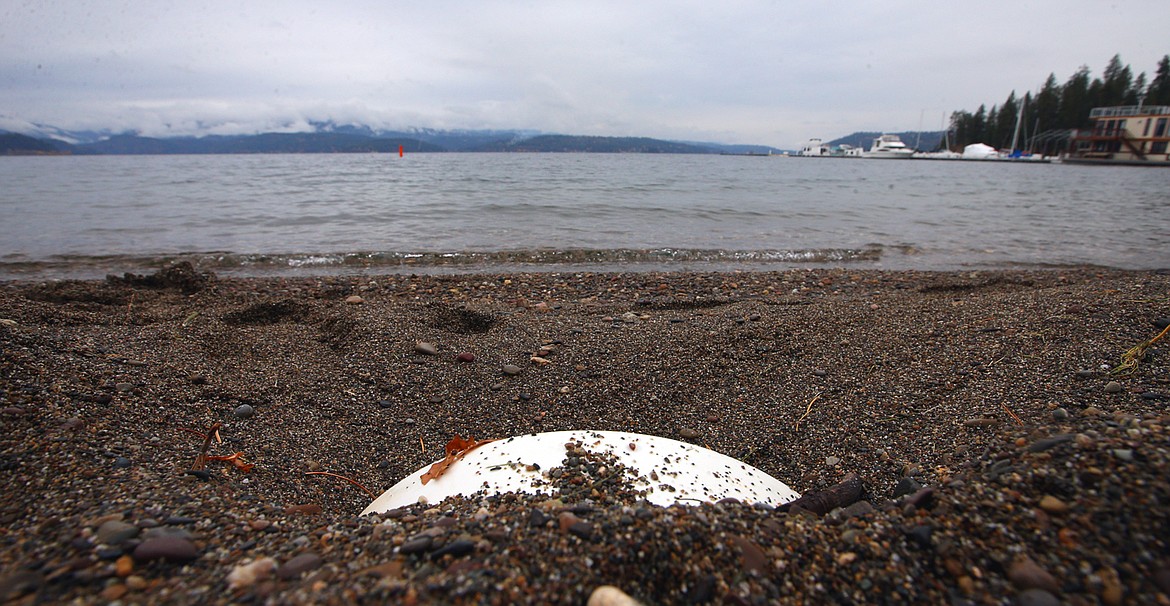 The stormwater outfall at Sanders Beach leads to Lake Coeur d'Alene.
BILL BULEY/Press
by
BILL BULEY
Staff Writer
|
October 24, 2021 1:00 AM
COEUR d'ALENE — The Coeur d'Alene City Council unanimously approved an agreement with HMH Engineering for a stormwater design project near Sanders Beach.
The project is designed to reduce contaminants in stormwater like lead, petroleum products from cars, E. coli from dog waste and phosphorus from entering Lake Coeur d'Alene.
"Phosphorus Is the big one that the DEQ is trying to remove from the lake because that's causing those algae blooms you're talking about with the eutrophication of the lake," city engineer Chris Bosley said in response to a question from City Councilwoman Christie Wood.
"We think this could do a pretty good job at that," he said.
The city has stormwater outfalls at the 11th Street marina and at Sanders Beach. Both deliver stormwater to the lake and both are visible, especially the one at Sanders Beach in the summer.
"This is a very high profile stormwater outfall going into our swim area so we thought this would be a logical next step on trying to reduce the volume of stormwater going to our outfalls," Bosley said.
The city is looking at a stormwater storage and filtration system that involves using what look like large milk crates that fill with stormwater and slowly filter it back into the groundwater via a sand/compost filter bed.
The city will be using the same stormwater storage and filtration system for its Kathleen Avenue widening project that's set to go to construction soon.
The first rainfall has the worst of the contaminants, which is what the city wants to keep out of the lake.
Several areas near East Tubbs Hill, including the parking lot and streets, are being considered for the units.
"We have to figure out where the logical place is," Bosley said.
The units are built for ease of maintenance and debris removal.
Bosley said the outfalls in the Sanders Beach area would not be removed, but would still be there if the proposed stormwater storage and filtration system couldn't keep up with demand.
"They're kind of like a grassy swale without grass," said councilman Woody McEvers.
Bosley agreed.
"We hoping this is a good solution to those areas where we really don't have room to put swales," he said.
The project cost, including the engineering agreement, is about $250,000.
"It's a great idea," McEvers said.
Recent Headlines
---