C1 My Turn: School district deserves its due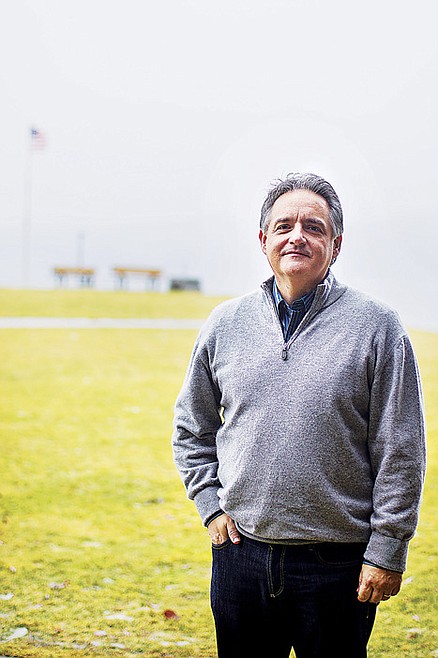 <p>Mayor-elect Steve Widmyer.</p>
by
By STEVE WIDMYER/Coeur d'Alene Mayor
|
October 23, 2021 1:00 AM
I write this letter as someone who is concerned about the future of our Coeur d'Alene schools. I love history and so here's some of mine.
I've lived in Coeur d'Alene for 58 years. My sister Kathy and I walked from our home at 2nd and Miller, along the railroad tracks, to Roosevelt School. Mrs. Olin was my first grade teacher and she taught me to write and to love to learn. My 4th grade teacher, Mrs. Hanson, taught me my love of history.
I had many great teachers. Curt Denny, Bob Reiswig, Jim and Sandy Kravik, and Barbara Everson, just to name a few. People who shaped my life and for whom I'm very grateful.
My wife Marie is a graduate of Coeur d'Alene High and remembers Judy Drake as a very positive influence on her life. Our four children, Benjamin, Matthew, Kaity and Kasey, are all K-12 Coeur d'Alene School District students. They had outstanding principals, teachers, coaches and counselors who helped them on their educational journey.
Today, our school district has great teachers who have a positive influence on the lives of thousands of kids. They work hard to educate our students and prepare them for their future. From 5- to 18-year-olds, they help our children grow and prosper. For the most part they do their jobs without fanfare or recognition. We as a community are grateful.
Our teachers need our support. They receive professional support from the school administration and the school board. This school board race is critical.
We have two types of candidates for the School Board. The first type of candidate has recently moved to North Idaho and wants to tell us what North Idaho values are. They throw out popular buzzwords like critical race theory, indoctrination and Marxism. Scare tactics and words used to try to convince voters that they know what's best for our children.
You know what I call that? Malarkey! That's a fun word I learned as a School District 271 student. Definition: meaningless talk, nonsense.
The same candidates who say this malarkey are also the ones who vote against our school levy. Coeur d'Alene School District has a long history of supporting our teachers and students by passing sensible school levies. Apparently, this type of candidate is fine with hard-working teachers pulling money out of their own pockets to pay for school supplies.
The second type of candidate is working in the best interest of our schools. The ones who have been there, working in the schools, with kids in the district, who have served in different ways through good times and tough times.
Please support our students and teachers by supporting these school board candidates who truly care about our community. Candidates who have our students' best interest at heart.
Candidates who have the North Idaho values that I have seen over the past 58 years. We don't need outsiders to tell us what North Idaho values are:
Values that show we care for everyone and that we will work to improve education in a caring and reasonable manner.
Values that understand if we have disagreements, we work together to find solutions without name calling and pounding on doors.
Values that know we can always be better and that we continually strive to improve education.
Values that know that our children are the most precious people in our community.
Those are the values we want on our School Board. Those are the honorable people who deserve our vote.
Sincerely,
Steve Widmyer
---
Steve Widmyer is mayor of Coeur d'Alene.
Recent Headlines
---