Drunk driver gets prison for head-on crash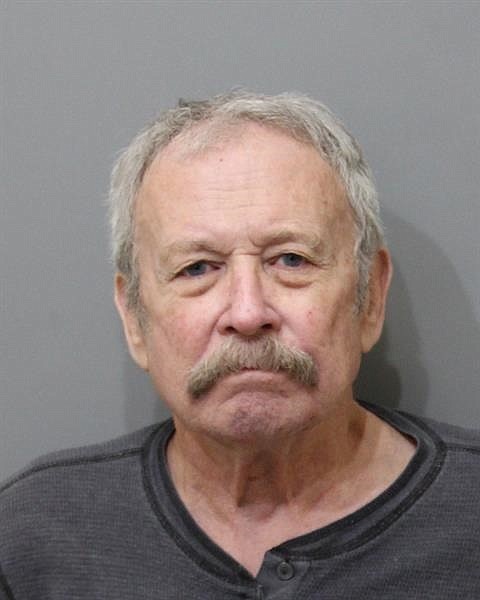 by
KAYE THORNBRUGH
Staff Writer
|
October 23, 2021 1:00 AM
COEUR d'ALENE — A man with multiple previous DUIs on his record will spend at least seven years in prison after a head-on crash that injured two people.
Roger A. Farrell, 75, of Kalispell, Mont., pleaded guilty to two counts of aggravated driving under the influence.
District Judge John Mitchell sentenced Farrell this week to 15 years in prison on each count — the maximum penalty — with seven years fixed and eight years indeterminate, as well as credit for time served.
The sentences are to be served concurrently, in accordance with a plea agreement signed by the state and defense.
Farrell will be eligible for parole in about six and a half years.
Idaho State Police responded at 12:18 a.m. on March 31 to an injury crash on I-90 at milepost 5.
A Post Falls police officer reportedly saw a Dodge Ram traveling the wrong way on I-90 and unsuccessfully tried to stop the vehicle.
The driver, identified as Farrell, continued west in the eastbound lanes, where he collided with a Kia Sportage.
A passenger was ejected from the Kia, police said. The 61-year-old Coeur d'Alene woman sustained numerous injuries, a skull fracture, a spinal fracture and internal bleeding.
The driver of the Kia was also transported to Kootenai Health with injuries.
Police arrested Farrell, whose blood alcohol content was reportedly 0.109. In Idaho, it is illegal to drive with a BAC higher than 0.08.
He had been out drinking with friends at multiple bars for about six hours before the crash, prosecutors said.
The woman who was ejected from the Kia became emotional when she addressed the court prior to sentencing.
"(Farrell) should be in jail for the longest time possible," she said. "If he gets out and doesn't change his ways, then the next parent driving down that road may not have the hand of God pull them out of what could be a fatal crash."
After handing down the sentence, Judge Mitchell noted that he was bound by the terms of the plea agreement made between the defense and prosecution.
"I don't think you should have your freedom," he said to Farrell. "If it weren't for this (plea agreement), you'd go to prison for 30 years. I can't do that. You don't deserve your freedom."
Mitchell said appeared to be "pretty self-absorbed," casting blame for the crash on his poor eyesight, rather than his drinking.
"You don't care about the safety or the lives of anyone else on this planet," Mitchell said.
Farrell had two previous DUI convictions between 1995 and 2010, prosecutors said.
After his release from prison, Farrell's driver's license will be suspended for five years.
Recent Headlines
---