Jacqueline Mae Wilson, 85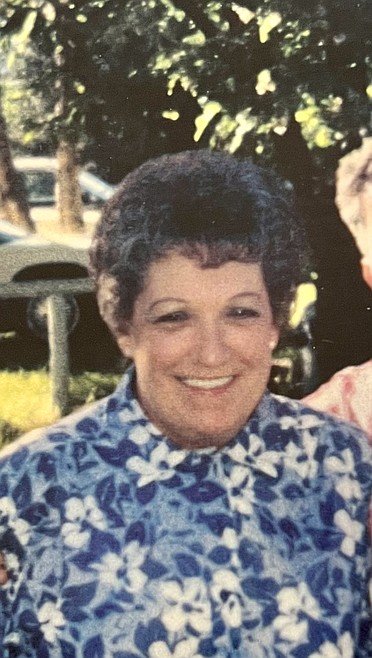 |
October 23, 2021 1:00 AM
05-28-1936 to 10-16-2021
Jackie passed away peacefully at home, surrounded by family on Oct. 16, 2021, in Coeur d'Alene, Idaho.
Jackie was born in Coeur d'Alene Idaho, to Dorothy and William Baldwin. She grew up and attended school in Coeur d'Alene, Idaho. She was married to Richard J. Weitzel. They were blessed with five children, Carrie Lea Weitzel (deceased as an infant), Richard (Rick) Weitzel, Honolulu, Hawaii, Loni Weitzel, Coeur d' Alene, Idaho, Christopher (Chris) Weitzel, Rathdrum, Idaho, Corey Weitzel, Spokane Valley, Wash.

Jackie was later married in April of 1975 to Frank W. Wilson who had two children, Suzanne Malone, Huntsville, Ala., and Ron Wilson, Florence, Ore., Frank and Jackie with their blended family resided in Coeur d'Alene, Idaho, where Jackie often lovingly cared for her grand children.

After their 38 year marriage, Frank passed in 2013 and Jackie required 24 hour in-home care. This is when her grandson Christoffer P. Homme, Coeur d'Alene, Idaho, became her dedicated and loving caregiver. The last eight years were truly a blessing for Jackie due to the care, it was beyond amazing.

Jackie Mae throughout her life had several serious and critical health conditions. To say she was tough and resilient would be an understatement. Through her faith, love, family and many prayers, she lived to the ripe old age of 85. After each event, it was clear her purpose was to care and love her family and friends. When you told Jackie "I love you", she would reply with a deep heart felt "Ooooohhhhh, I love you to honey".
Over the last years Jackie enjoyed her dogs Katy and Pretty Girl. Jackie lost her vision years ago and would spend hours singing along with her music. One type of music she came to love was Hawaiian Slack key guitar. She would tap her feet, while her arms swayed like a Hula dancer. Most of all, she dearly loved talking with her sister Delores Vanni (California) and her brother Robert Baldwin (Oregon) who she called "Bobby". When they talked she would absolutely light up no matter how rough a day she was having, oh how they loved each other.
She was preceded in death by her husband Frank, daughter Carrie Lea, mother Dorothy, father William, sister Delores.
Jackie is survived by her brother Robert Baldwin, son Richard (Rick) Weitzel, daughter Loni Weitzel, son Christopher (Chris) Weitzel, son Corey Weitzel, step son Ronald Wilson and step daughter Suzanne Malone. Also nine grandchildren, eight great-grandchildren, numerous nieces, nephews and cousins.

Jackie will be dearly missed by all her family and friends, "love you Jackie", "Ooooohhhhh, I love you to Honey".
There will be a graveside service at 11:00 a.m., on Wednesday, Oct. 27, at Riverview Cemetery Coeur d'Alene, Idaho. Followed by a reception at her home, all are welcomed.

To see Jackie's online Memorial and to leave a message for the family please visit englishfuneralchapel.com.
Recent Headlines
---