Pink, pampered, protected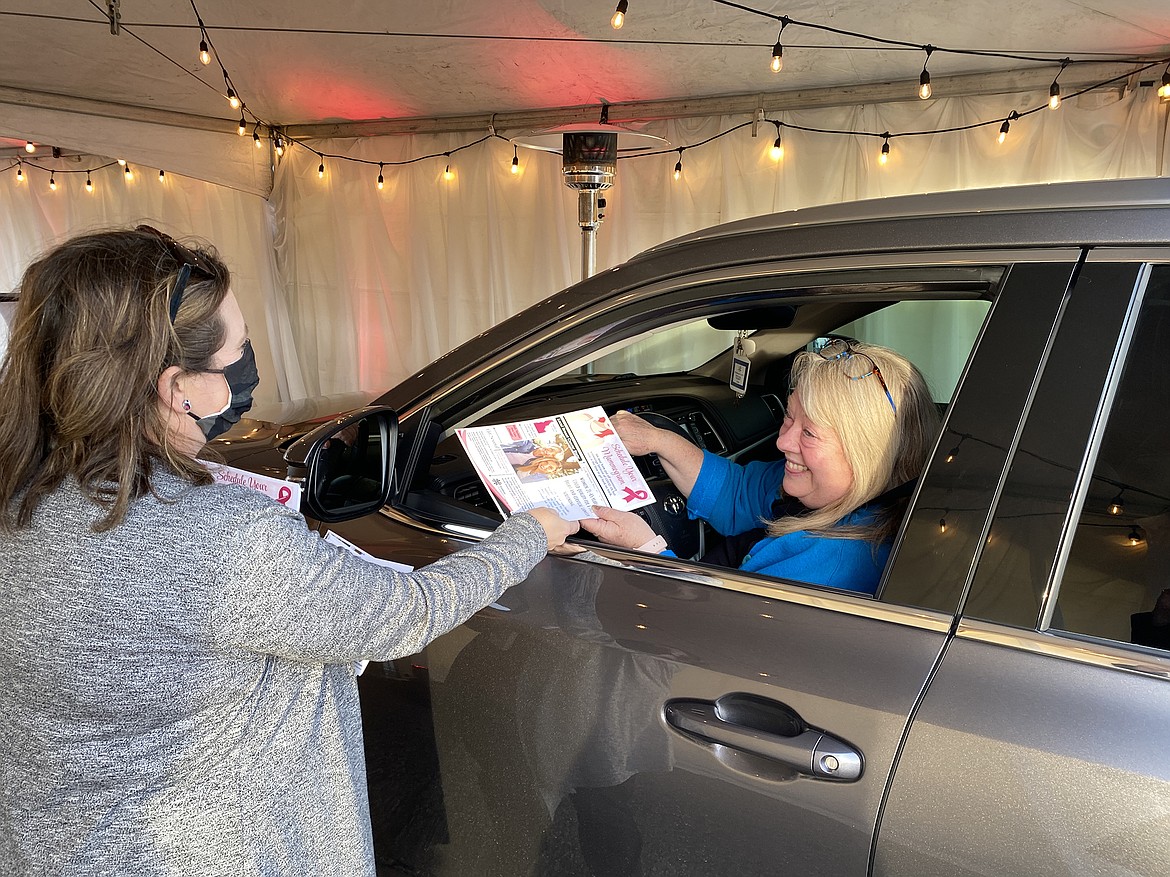 Kootenai Health Medical Education Coordinator Amanda Junttila provides Caryl Johnston with information to schedule her mammogram. Photo courtesy Kootenai Health.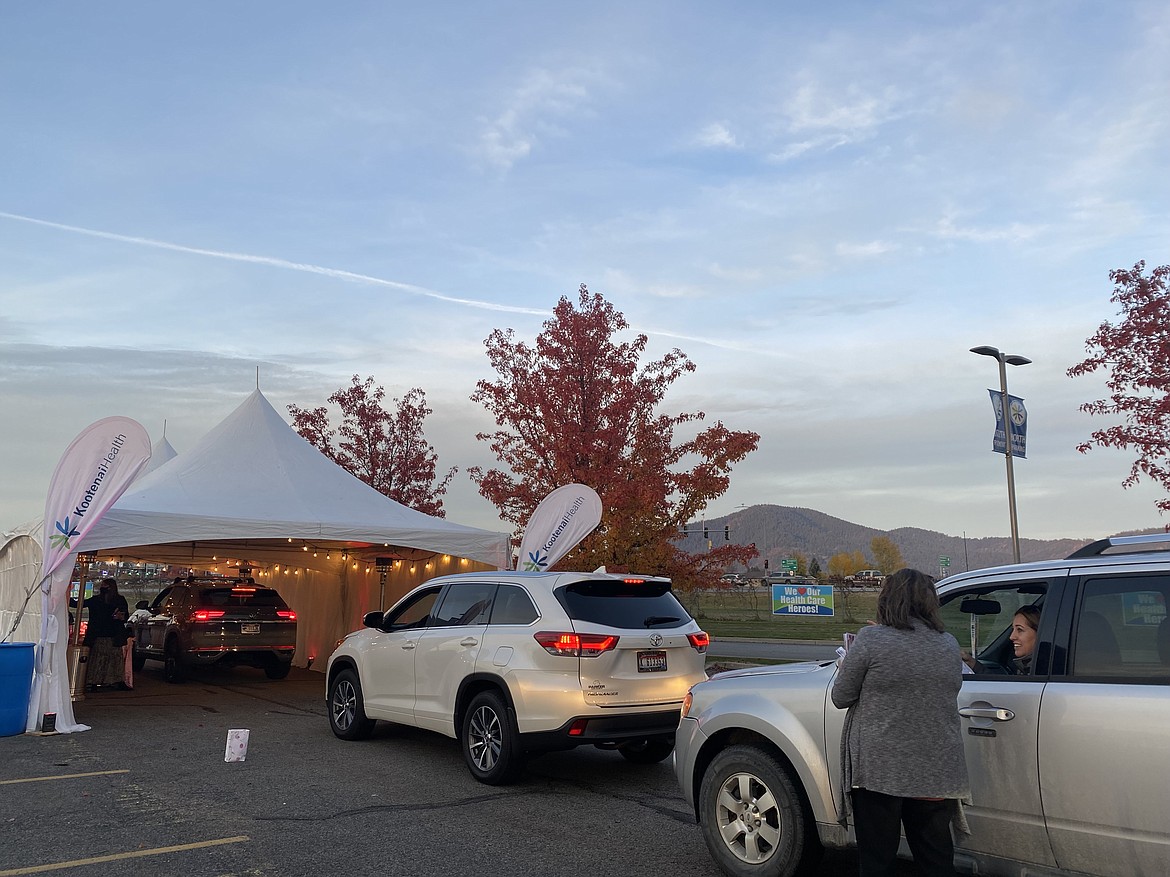 Cars line up outside Pamper Me Pink to grab free goodies and information about breast cancer screening. (MADISON HARDY/Press)
Previous
Next
by
MADISON HARDY
Staff Writer
|
October 22, 2021 1:08 AM
A little pampering and a mammogram every once in a while are essential.
In fact, it is critical. 
Kootenai Health has conveyed this message for the last eight years through "Pamper Me Pink," a free event that provides information about breast health, mammogram scheduling — and a little pampering. 
On Thursday, Kootenai Health revamped the annual celebration into a drive-thru where individuals could grab the facts, a goody bag, and get back home to book their screening appointment. 
"We're refraining from doing any in-person events, so we got creative and came up with this concept," Cancer Services Outreach Coordinator Tolli Willhite said. "We still wanted to make it something special for the women in our community."
Mammogram screenings are low-dose X-rays taken of the breast that detect irregularities. Women 40 and older should receive a mammogram every year, and self-examinations are recommended once a month.
According to the Idaho Department of Health and Welfare, Idaho is the last in the nation for breast cancer screening, and only 65% of eligible women stay current on checkups. 
While this was true before, Willhite said the COVID-19 pandemic also influenced many to postpone or skip a mammogram appointment. Medical professionals have predicted an additional 20,000 deaths in breast and colon cancer patients because of the deferral, she added. 
"It's important for women to remember that breast health is something that they need to be conscientious about, even during the pandemic," Willhite said. "A mammogram could be the difference between an early-stage diagnosis versus a late-stage diagnosis where the outcome can be very, very different." 
October is National Breast Cancer Awareness Month, but being conscious about breast health is a year-round, lifelong necessity for both men and women. 
"Breast cancer doesn't stop in Oct.," Director of Imaging Services Jen Neely said. "Diagnoses happen all year round, and mammograms should too." 
The earlier a professional can detect cancer, the more treatment options are available, and that means saving lives, Neely said. According to the National Breast Cancer Foundation, one in eight women will develop invasive breast cancer in their lifetime. That can be a mother, friend, daughter, neighbor, or co-worker, Neely said. 
"I personally have several members of our imaging team who've been diagnosed with breast cancer," Neely said. "You think it's not going to affect you, but it is, that's why I think it is so important to take care of yourself, and this is a quick and easy way to do that."
Hayden resident Becky Boifeuillet knows this truth all too well, which is why she went through the Pamper Me Pink drive-thru Thursday night. 
"My family has a history of breast cancer. My mother was a survivor," Boifeuillet said. "I think this is important. I needed to remember to do my mammogram, and this honestly just made sense for me.'"
According to Kootenai Health, here are some risk factors to be aware of:
• Family history of breast or ovarian cancer 
• Smoking and drinking alcohol 
• Not being physically active, being overweight or obese
• Some forms of hormone replacement therapy and birth control pills, if they include both estrogen and progesterone
• Most diagnoses occur after the age of 50
Visit kh.org/mammogram or call 208-625-6300 to schedule an appointment with Kootenai Outpatient Imaging.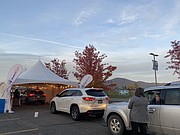 Recent Headlines
---