ENT A MUSICAL HALLOWEEN / "Spine-Tingling" Delight
by
Press Staff
|
October 22, 2021 1:00 AM
The Coeur d'Alene Summer Theatre, a non-profit corporation and Idaho's oldest performing arts organization, is holding "A Night of Spine-Tingling Music: A Halloween Fundraiser" at 7:30 p.m. on Oct. 30th at Archwood Hall off Wallace Avenue in Coeur d'Alene.
"These off-season fundraisers are critically important to help us fund and produce our summer season shows," said Chuck Ethridge, executive director. "We wanted to do something fun and different and make a party out of it."
Performers dressed in costume will perform songs from musicals including "Wicked," "Phantom of the Opera" and "Sweeney Todd."
"There are so many great shows with themes and/or specific songs appropriate for the Halloween season that this year we decided to make an event featuring them, and many of our best local performers to present them," Ethridge said. "You will even get to hear me sing."
Ethridge said the event is appropriate for the whole family and will be a little more interactive than a typical cabaret. He said there will be many opportunities to help support the theater, as well.
There will also be Halloween snacks, plus a no-host wine and beer bar.
Audience members are welcome to come in costume if they choose. Tickets are $60 and can be found at cdasummertheatre.com.
For their 2022 summer season, the Coeur d'Alene Summer Theatre will be performing "Mamma Mia," "Little Women" and "Nunsense."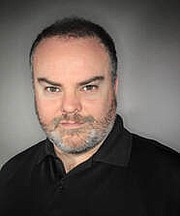 Recent Headlines
---