David Bruce Larsen , 81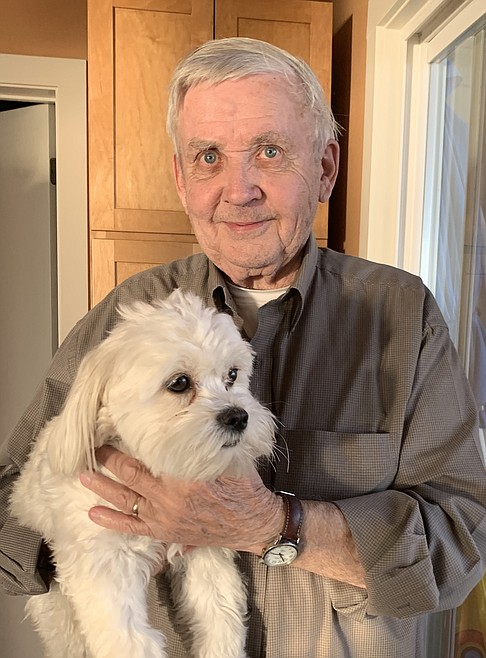 |
October 22, 2021 1:00 AM
David Bruce Larsen passed away at Maplewood Assisted Living in Hayden, Idaho, on Oct. 10, 2021, after a long illness. Born Nov. 2, 1939, in Yakima, Wash., David was the only child of Benjamin and Gladys Larsen. He grew up on the family's fruit ranch in the West Valley, where the family grew apples, pears, cherries, apricots, and peaches.
He attended elementary and high school in the West Valley school district. Upon graduation from high school, he attended Washington State University, where he was a part of the competitive ski team. He left to join the U.S. Army and then finished his degree at Central Washington University. He received his Masters' Degree from the University of Washington.
His career teaching mathematics began in Yakima at West Valley High. He then taught and coached in the Mercer Island School District where he completed 30 years as an educator. He also taught at Issaquah School District. For much of his teaching career in Mercer Island, David coached girls' sports (softball and basketball) at both the junior high and high school levels, as well as helping to coach many of his children's sports teams.
David and his family spent summers in Coeur d'Alene, Idaho, where he was an avid fisherman and sailor, and long-time volunteer at Art on the Green. Upon retirement, he moved to Coeur d'Alene where he taught at North Idaho College for several years. David was a committed supporter of the Kootenai County Democratic Party and in retirement, he made several runs for the Idaho statehouse. He enjoyed his retirement years hosting parties, traveling, gardening, golfing, skiing throughout Idaho, and fishing and sailing on Lake Coeur d'Alene with his good friend Patrick Flammia.
He will always be fondly remembered for his quick wit, his generous humor, and his pickled green beans. He is survived by his wife, Roberta Larsen; children, Ward, Christine, and Ross; daughters-in-law, Pam and Molly; and by his grandchildren Lionel, Max, and Theo.
Yates Funeral Home has been entrusted with the final arrangements. Please visit his online memorial and sign his guestbook at www.yatesfuneralhomes.com
Recent Headlines
---