Wanda Ballou, 88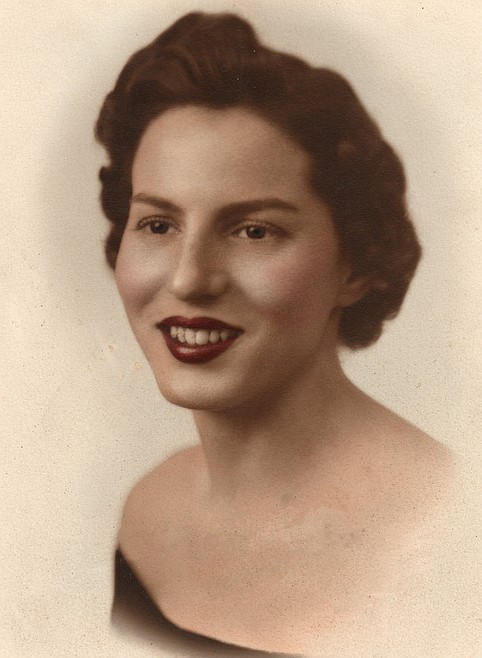 |
October 21, 2021 1:00 AM
Wanda Ballou departed this physical realm on Oct. 17, 2021. She was born in Kansas City, Kan., on Dec. 21, 1932, to Bonar Marcillis Cook and Adeline LaGrande (Freeland) Cook. Wanda was one of nine children. Her twin sister, Juanita Cook, died several months after birth.
Wanda was a very devoted wife and mother, and a virtuous, determined, and tenacious woman of strong character who always put others before herself. She was a sociable spirit who befriended people everywhere she went. She liked to cook, read, and travel. She enjoyed solving puzzles of all kinds, and was very talented at quilting, crocheting, embroidering, and knitting. She created some wonderful quilts and afghan blankets for family and friends.
She served and was honorably discharged as a U.S. Marine in the early 1950s. After living in Trenton, N.J., for a spell, and working to support herself while attending school, she eventually moved to California, where she met her future husband of 62 years, Gene Ballou. They were married in 1959, and had three children.
The family moved from California to Coeur d'Alene, Idaho, in 1977. Gene and Wanda lived in the same house until they went to heaven.
Wanda kept herself busy and involved with a myriad of activities. Among other things, she served as a deacon at the First Presbyterian Church in Coeur d'Alene for several years.
Wanda's children were blessed to have her for a mother, and her husband was blessed to have her for a wife. Her friends also feel blessed to have known her. Words cannot describe how much she will be missed.
She was preceded in death by her parents and all her siblings, by her grandson, Evan James Giles, and by her husband, Gene Ballou. She is survived by three children; Marty, Jim (and his wife, Yami), and Caroline (and her husband, Brian), as well as five grandchildren; Eva, Seth, Adeline, Eugene, and Gabi.
A viewing will be held from 4:00 – 6:00 p.m. on Friday, Oct. 22, 2021, at Yates Funeral Home – Coeur d'Alene Chapel, 744 N. Fourth St. A memorial service will be held for both Gene and Wanda at 3:00 p.m. on Saturday, Oct. 30, 2021, at First Presbyterian Church, 521 Lakeside Ave., Coeur d'Alene, Idaho, 83814.
Please visit Wanda's online memorial and sign her guestbook at www.Yatesfuneralhomes.com. Yates Funeral Home entrusted with arrangements.
Recent Headlines
---