Richard "Rick" Lee Erickson, 72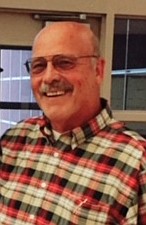 |
October 20, 2021 1:00 AM
Richard "Rick" Lee Erickson, 72
"Rick" Richard Lee Erickson passed away Oct. 13, 2021, unexpectedly after a valiant, uncomplaining two-year battle with cancer. He was a wonderful servant of Jesus Christ. We rejoice that the pain and suffering he endured for the past months and years is over, and that he is with his loving Father God, and those who have gone before him.
He was preceded in death by his parents, Dick and Donna Erickson; his sister, Judy Anderson; son, Life Erickson; and granddaughter, Sage Johnson. Rick left behind his wife, Mary Erickson; son, Joel Erickson; brother and sister-in-love, Robb and Brenda Erickson; brother-in-love, Mark Anderson; daughter-in-love, Angela Erickson; and grandson, Pierce Johnson, as well as many precious nieces and nephews, some of them grand!
Rick was born in Los Angeles, California in 1949, son of Dick and Donna (Wigfield) Erickson. He grew up in Santa Monica, Calif., enjoying both ocean and desert, surfing, riding motorcycles, and racing quarter midget cars, which, he said, prepared him for his future truck driving career by training him how to "drive by the seat of his pants". His dad, a truck owner/operator, himself, taught him to work hard and endure difficulty, as Rick helped with the truck maintenance at a very young age. Rick met his life-long best friend, John Sharp, in junior high, and they were blessed to be able to say good-bye by phone, shortly before Rick left for heaven.
After graduating from Santa Monica High School, Rick joined the Air Force, driving trucks, and met Mary Beauchamp, while fueling his truck at FE Warren Air Force Base, in Cheyenne, Wyoming, where they were both stationed. They married in 1970, and after being discharged, spent the next 19 years living in the Los Angeles area. He came to know the Lord shortly thereafter. They have two adorable sons, Life and Joel. Rick continued driving trucks all over Los Angeles, until we all moved to Coeur d'Alene, Idaho. Yes, he kept driving in Idaho, mostly grocery trucks, but ended his career with Poe Asphalt Paving, a wonderful company owned by a wonderful family. Mark Poe became a dear friend during Rick's last few years, and we appreciated his heart for our whole family, as well as all of his employees.
Rick has been so satisfied since we moved to Idaho 28 years ago ... the down-to-earth family, friends from work, neighbors, who introduced him to hunting, snowmobiling, motorcycling in the wilderness ... so many good times.
Rick has always been a gregarious, funny, fun-loving person, but, more recently, Rick's joy has escalated, since an amazing encounter with God in 2015. Since then, he began hard-charging for Jesus, wanting to spread the reality of how good God is to us earthlings. The healing ministry trips to Brazil; the healing team at Heart of the City Church, here at home, and the deep friendships he has made through both ministries; reaching out the love of God to people in the community, he blessed people thru the Single Moms outreaches, or helping with someone's roof problems, delivering refrigerators, praying for a cashier as he paid for fast food, or helping to put in a concrete sidewalk for disabled kids in Honduras. He considered it a privilege to be involved in God's work wherever he could.
I just can't say THANK YOU enough for the love and respect you've shown Rick. You know who you are. You made him happy, and he loved you all so much.
In lieu of Flowers, we would like to ask that you consider donations to a favorite ministry of Rick's: Birthing Hope International, PO Box 663, Hayden, Idaho, 83835. This is a missionary outreach to South Sudan, which helps provide food, nursing basics, and Spiritual life.
The Celebration of Life will be held at 1:00 p.m. on Thursday, Oct. 28, 2021, at Heart of the City Church, 772 W. Kathleen, Coeur d'Alene, Idaho, 83814. Afterwards, a reception/bonfire to be announced.
Please visit Rick's online memorial and sign his guestbook at www.yatesfuneralhomes.com
Recent Headlines
---