Delivery late - but great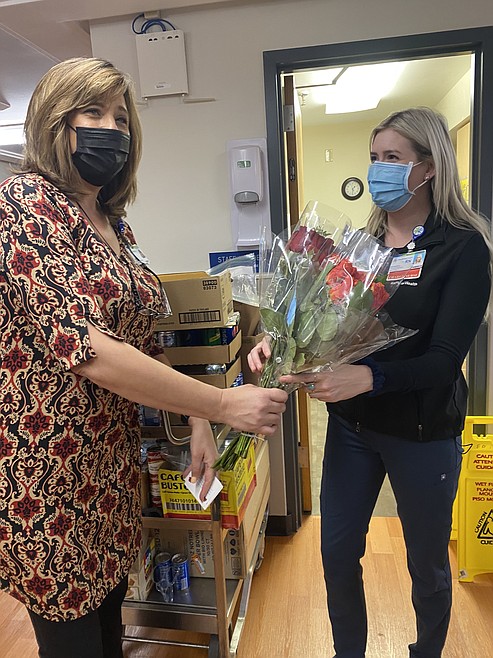 Guest services coordinator Jennifer McGrath (left) hands a bunch of roses to RN Samantha Pickering Tuesday. 112 dozen were designated for hospital staff during the recent Rotary Club rose sale.
ELLI GOLDMAN HILBERT/Press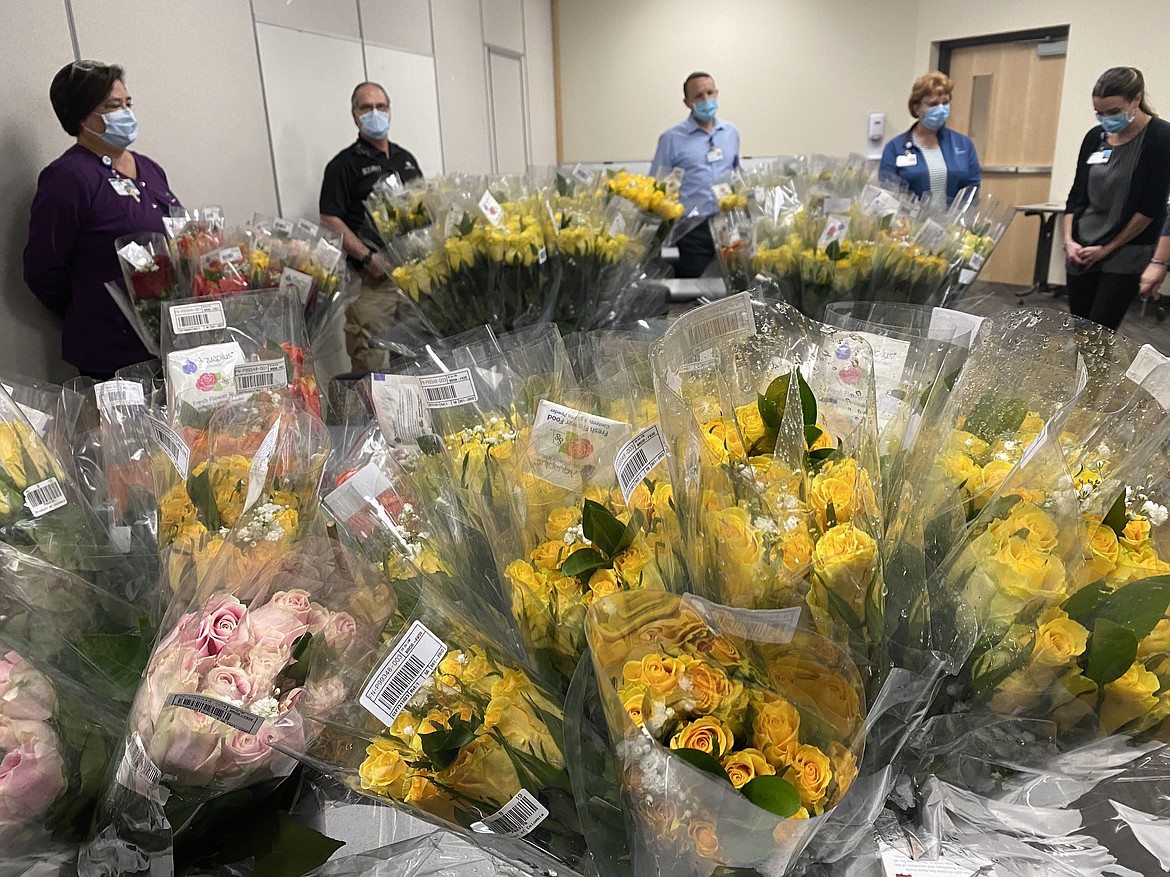 Rotary roses wait for Kootenai Health staff members eager to collect and deliver to hospital departments Tuesday.
Previous
Next
by
ELLI GOLDMAN HILBERT
Staff Writer
|
October 20, 2021 1:06 AM
COEUR d'ALENE—Smiles and roses filled Kootenai Health when 112 dozen roses donated by the Rotary Club were delivered to staff Tuesday.
Most flowers were distributed last Friday, but some of the massive haul that originated in Ecuador was delayed in getting to Coeur d'Alene.
Judging by the happy faces Tuesday, that was no problem. Staff members selected bunches from buckets overflowing with blooms to bring the surprise to about 76 different departments.
Guest services coordinator Jennifer McGrath delivered several bunches to the Oncology and Nephrology inpatient unit. Registered nurse Samantha Pickering was on the receiving end of a gorgeous dozen and said she really appreciates the community's support.
For the past two years, McGrath said, hospital staff has felt the outpouring of support from the community and the rose delivery is just one example.
"We've been getting deliveries of food and goodie bags full of fun spreads and stuff. It's just amazing," McGrath said. "It doesn't let up."
"This recognition from the Coeur d'Alene Rotary is very meaningful," said Jon Ness, Kootenai Health CEO. "Our staff continues to push through the difficulties of the COVID-19 pandemic to deliver quality and compassionate care. Having their hard work and sacrifice be recognized by Rotarians, fellow members of our community, goes a long way."
The Rotary rose sale has been held for the past 31 years. It broke all of its previous records this year. Many Rotarians donate roses to be delivered to various nonprofits.
Julie Holt, president of the Kootenai Health Foundation, said Tuesday's delivery was the most ever gifted to the hospital. A Rotarian herself, Holt was excited to be part of bringing the blooms to all of "the health care heroes."
"It means so much that my fellow Rotarians want to show their support for the amazing staff at Kootenai Health! It gives us joy to be a part of this effort," she said.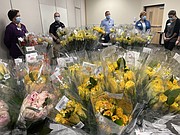 Recent Headlines
---