Charles Paul Nadler, 88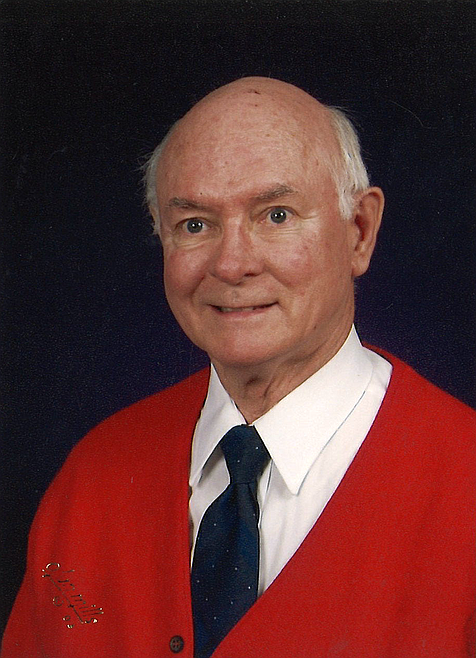 |
October 20, 2021 1:00 AM
Charles Paul Nadler was born July 1, 1933, in Waterloo, Iowa to George Henry Nadler and Vivian Beatrice Koloc. He passed away Oct. 2, 2021, in Hayden, Idaho, after a courageous battle with cancer.
Right after Charles was born, his father moved the family to Brooklyn, N.Y., where he was raised. Charles eventually joined the Air Force in 1952, after deciding being a college calculus professor was not the career path he wanted to take.
Charles excelled in the military, flying countless air rescue missions in the Air Force prototype HH-43 during Vietnam and receiving four distinguished flying crosses during his one-and-a-half-year tour.
His career in the military is what led him to meet his wife of 50 years, D Kay Nadler (Sweeney) at Sheppard Air Force base in Witchita Falls, Texas.
On a beautiful day in May 1971, Charles was prepping his helicopter for an assignment, and as the crew boarded, he locked eyes with a beautiful young Air Force flight nurse.
Nine days later, they were married.
Things moved fast from there. Charles and Kay had two children: Karen, born in June of 1973 at Sheppard Air Force base, and Christopher, born in 1974, where the two were stationed in Goldsboro, N.C.
Charles retired as a Major in the USAF and moved his family to Silicon Valley in 1976, where he worked for IBM as a contractor for the National Defense System at Moffit Field Air Force Base until retiring and moving to North Idaho with his family in 1992.
During his retirement, Charles enjoyed snowmobiling, camping, cruises, spending time with his beloved Yorkie, Parker, and his beautiful bride Kay.
During retirement Charles served as US Coast Guard Auxiliary member on Lake Pend Oreille, a security advisor for the U.S. Naval Surface Warfare Center in Bayview.
Charles is a third degree member of the Knights of Columbus St George's Council and a fourth degree member of the Assembly of St Francis of the CC. Charles has been a Knights of Columbus member since 1952.
Charles is survived by his beloved bride Kay, son Christopher P Nadler (Christine), granddaughter Shalynn Larson (Brian), daughter Karen Harshman (Cory), grandson Tyler Harshman (Halle), great-grandson Forest, grandson Trevor Harshman (Taylor), great-granddaughter Aspen and sister Barbara Roman. Charles is preceded in death by his parents and brother George.
Funeral services will be held Friday, Oct. 22, 2021 at St George's Parish in Post Falls. There will be a viewing from 10-10:30 a.m., and rosary at 10:30 with the service commencing at 11 a.m.
English Funeral Chapel is entrusted with final arrangements. Please visit Charles's online memorial and sign his guest book at englishfuneralchapel.com.
Recent Headlines
---