Nils Johnson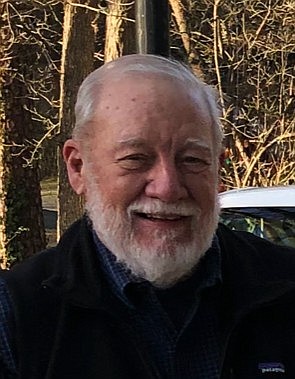 |
October 19, 2021 1:00 AM
Nils Victor Johnson Jr, "Neil", passed away Saturday, July 24, 2021 at home in Burgess, Va. He was born in 1940 in Miami, Flo.
Neil was devoted to his family; a loving husband, a father, a grandfather, an uncle, a friend to many, a passionate fisherman and hunter, a builder, an inventor and was devoted to his strong Christian faith. He enjoyed mission trips, especially the camaraderie and closeness that developed from those experiences.
Neil attended the University of Miami Engineering School, Miami, Flo., and Richmond Professional Institute (VCU) in Richmond, Va. He began his career at the Virginia Highway Department and continued as a Structural Engineer with private engineering firms. His life's work leaves a huge footprint across the state. He designed and worked on many projects including large additions to the Richmond First Baptist Church, University of Virginia campus buildings, Richmond Coliseum, and the Nuclear Power Plant in Mineral, Va. His designs were instrumental in the construction of many bridges used daily across the state of Virginia. He was also an inventor and held several patents.
Neil was an active member of the Bethany United Methodist Church (UMC), Reedville, Va. He was a member of the Bethany UMC Mission Team reconstructing homes lost in natural disasters across the country, including Virginia's Eastern Shore, Alabama, Louisiana and Kentucky. He also participated on a mission team sponsored by FEMA in Alaska. Most recently, Neil volunteered to repair the bell tower at Bethany UMC.
Neil was an avid lover of nature and member of the Ducks Unlimited Field Trials Team. For many years he enjoyed raising and training Labrador retrievers to participate in these field trials. He also truly enjoyed attending a good football game with his son, John, cheering on their favorite teams.
Neil loved this great country of the United States of America. He had strong patriotic values, served in the Army ROTC Program and continued for many years in summer training camps.
He was preceded in death by his father, Nils Victor Johnson, Sr. and his mother, Evelyn Ruth Cooper Johnson of Miami, Flo.; his brother-in-law, Thomas Charles Little Sr. of Washington, N.C.; his mother-in-law, Lena Bennett Carter of Gatesville, N.C.; and his nephew, Todd Alan Crum of Coeur d'Alene, Idaho.
He is survived by his beloved wife, Rebecca Little Johnson; son, John Nils Johnson and wife Melinda of Charlotte, N.C.; daughter, Robin J. Craig and husband Scott of Portland, Ore. Five grandchildren, Eric Johnson, Lauren Johnson, Olivia Craig, Cleo Craig, and Eva Craig; sister, Jeannine Ingrid Crum and husband, Kirk of Coeur d'Alene, Idaho; nephew, Michael D. McKibbin, Jr. and wife, Martha of Coeur d'Alene, Idaho; Thomas Charles Little Jr. and wife Tonya, niece, Selena Rouse and husband Alan of Stokes, N.C., two grandnieces, Rachel Hill and husband Nate of San Diego Calif.; Joy Ledford and husband Josh of Post Falls, Idaho; three grandnephews Josh McKibbin of Coeur d'Alene, Idaho, Justin Little of Washington, N.C.; Alex Rouse of Stokes, N.C.; a great grandnephew James Ledford and a great grandniece Talea Ledford plus his church family and many special friends.
A memorial service and celebration of life will be held on Saturday, August 21, 2021, 2 p.m. at Bethany United Methodist Church, 454 Main St. Reedville, VA 22539. Memorial contributions may be made in lieu of flowers to the Bethany UMC Mission Team, c/o Linda Hixon, Treasurer, 454 Main St. Reedville, VA 22539.
Recent Headlines
---