Candidate for Cd'A mayor 'feeling left out'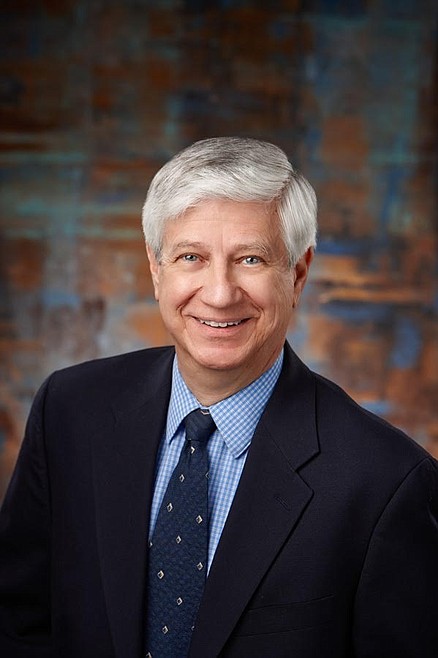 by
MADISON HARDY
Staff Writer
|
October 19, 2021 1:07 AM
Mayoral candidate Joe Alfieri's absence in the Press Voters Guide was conspicuous.
The publication, inserted in Sunday's newspaper, contained detailed responses from 55 of the 87 candidates in contested races.
Alfieri's wasn't one of the 55.
Alfieri contacted The Press on Monday morning and also wrote a blog post entitled "Feeling Left Out."
In the post, Alfieri, who noted that he is not a Press subscriber, expressed "personal offense" by his absence and said he was "confident" that he had responded.
According to Alfieri's blog post, his being offended stems from Press Editor Mike Patrick's opening remarks in the guide that candidates who did not respond could be "afraid" of something or "want voters to have as little information about them as possible." Alfieri pointed out in the blog post that he participated in three forum events, including one conducted by The Press and CDA Chamber.
"If I was hiding something, it seems as though I did a pretty poor job," Alfieri said. "I question the newspaper's motives and their commitment to fair, unbiased journalism."
The Press sent questionnaires to all 87 candidates in contested races by email, mail or both before Sept. 17.
The Press dug deep trying to reach candidates. Sixty-four candidates with known email addresses were contacted electronically. Their addresses were found by Press staff scouring social media, campaign websites, candidates' place of employment or current public office page.
Fifty-one candidates received a questionnaire through the U.S. Postal Service if their other contact information was unavailable or the person had not confirmed receipt of the emailed questionnaire. The physical document was mailed to the candidate's address as listed on the Kootenai County Elections Office website.
Alfieri's campaign was mailed a physical copy of the questionnaire. His campaign email address, VoteJoe4CDA@gmail.com, also received the digital questionnaire on Sept. 14 at 9:22 a.m.
On Monday, Alfieri confirmed seeing the request.
"I do remember seeing the email," Alfieri said. "I don't remember seeing a hard copy, but that doesn't mean I didn't necessarily get one."
As noted in the candidate's blog post, Alfieri said he spent considerable time responding to questionnaires from several organizations. To keep track of the various forms, Alfieri said he prints and files communications as confirmation, and after that, he deletes the digital copy.
"When I'm done with something, I delete it. That's why I keep a hard copy to remind me," Alfieri said. "I have looked through my (email) folder and have not been able to find anything. I haven't found it yet, but that doesn't mean it isn't there. I don't know where it went, but I know I responded."
Alfieri had a hard copy of his completed questionnaire but was unsure when he sent the electronic version to The Press.
As of Monday, there was no copy of Alfieri's questionnaire in the primary mailbox, spam folder or trash of the Press employee who sent questionnaires to all candidates.
"The Coeur d'Alene Press we do not feel is a friend," said Alfieri, whose opponent, Jim Hammond, was endorsed by the newspaper. "However, I'm open, and I want to talk to everybody. The Press is an integral part of the community, and we need to be able to have a good dialogue."
Patrick, the newspaper's editor, said Alfieri was not purposely singled out or neglected.
"We confirmed that every candidate had received the questionnaire at least once and many of them twice," Patrick said Monday. "We can also confirm that if Joe ever sent us his information, we did not receive it - either in hard copy or electronically. Candidates of course have a right to not participate if they wish, either editorially or through advertising. I'm glad Joe wanted to be in the publication and share his background and thoughts with voters."
Patrick said if The Press receives Alfieri's completed questionnaire this week, it will be included in the second edition of the voters guide, which will be published and inserted in the newspaper on Sunday, Oct. 31. Election Day is Nov. 2.
Any other candidates in contested races who did not submit a completed questionnaire to The Press but would like their answers published in the Oct. 31 voters guide, please contact mhardy@cdapress.com.
Recent Headlines
---