Mary Sweitzer, 89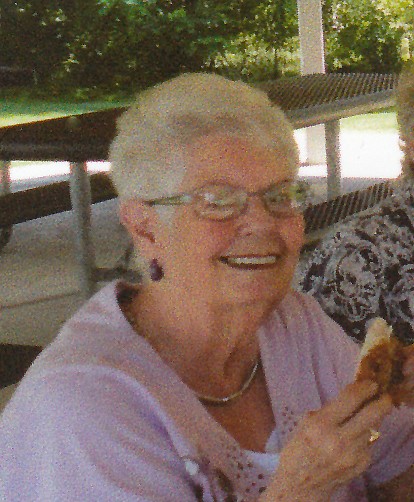 |
October 16, 2021 1:00 AM
Mary Alice Sweitzer
Post Falls, Idaho
Nov. 21, 1931 — Aug. 19, 2021
Mary Alice Sweitzer, age 89, of Post Falls, Idaho went home to her Savior, Jesus, on Aug. 19, 2021, at Life Care Center of Post Falls. Mary was born to Fay and Grady Steward in Riverside, Calif., on Nov. 21, 1931.
She was preceded in death by her parents and two brothers, Richard Steward and Dan Steward, her first husband, Louie Wilhelm (1971), second husband, Paul Sweitzer (2006), her daughter, Gerri and her husband, Stan Pugh passed away earlier this year. Sons-in-law, Art Tucker and Jim Bartmess, as well as grandson, Keith Pugh also preceded her in death.
Mary is survived by her children: Terri Semon (Greg), Glenda Cameron (Cliff), Tom Wilhelm (Tracy), Debbie Tucker, Patti Nelson (Bob), Jim Sweitzer, Steve Wilhelm, Carol Sperry (Bill), Pam Schiermeister (Dan), 44 grandchildren, 81 great-grandchildren and 15 great-great grandchildren. Many nieces and nephews fit under this large umbrella as well.
Mary was instrumental in starting the Hospice chapter in the Silver Valley. She was a volunteer for several years, helping families during very difficult times.
She was a fabulous cook. No one could beat her tacos, enchiladas and homemade macaroni and cheese. Her baked beans were always a hit at every family gathering. The family banana bread recipe was shared only with family members who promised to keep it a secret.
Mary was also an avid reader and knitter, until her eyesight prohibited her from continuing. Then she turned to audio books to enjoy a good story. She loved her jewelry and wouldn't go out unless she had her earrings on. Mary loved shoes! She would find a style she liked and that fit her (she had tiny feet), and she would buy every color.
The family wishes to express appreciation to the loving and caring staff members of Life Care Center of Post Falls, especially administrator Rick Chastine, who held a special place in Mom's heart. The nurses from Hospice of North Idaho who cared for Mom were absolutely wonderful.
Mary passed away on what would have been her and Paul's 49th Wedding Anniversary. We can all hear Paul say "Happy Anniversary, Duck", followed by his signature chuckle.
A memorial service will be held at 10 a.m. on Saturday, Oct. 23, 2021, at River of Life Friends Church, 3263 E. 12th Ave., Post Falls, Idaho 83854.
Yates Funeral Home entrusted with arrangements. Please visit Mary's online memorial and sign her guestbook at yatesfuneralhomes.com.
Recent Headlines
---