Sex offender gets prison sentence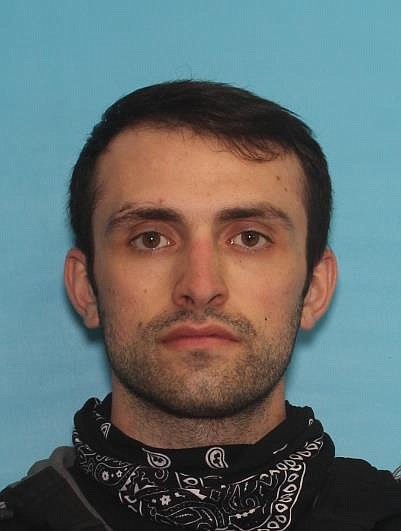 by
KAYE THORNBRUGH
Staff Writer
|
October 15, 2021 1:00 AM
COEUR d'ALENE — A sex offender will spend at least five years in prison after he repeatedly failed to update his registration.
Anthony J. Ruiz, 24, of Post Falls, pleaded guilty to five counts of failure to update registration information, all felonies punishable by a maximum of 10 years in prison.
Ruiz was charged with rape and forcible penetration by foreign object in 2018, after two women accused him of raping them at different parties in Coeur d'Alene.
One woman said she kneed Ruiz in the face in order to escape after he choked her and penetrated her with an object.
The other woman said Ruiz forced her onto a bed and raped her.
He reportedly told police he was drunk when he assaulted the women.
As part of a pretrial settlement offer, Ruiz pleaded guilty to battery with intent to commit rape in 2019.
In accordance with the plea deal, First District Judge Scott Wayman sentenced Ruiz to 180 days in jail and 100 hours of community service.
Wayman also handed down an underlying 20-year prison sentence that would kick in if Ruiz violated the terms of his probation.
Ruiz was placed on probation for three years and required to register as a sex offender.
Sex offenders in Idaho are required to notify the county sheriff's office within two business days of any changes to their address, contact information, employment or vehicle information.
Police said an investigation showed that Ruiz repeatedly changed jobs and residences between February and June 2021 without notifying the sheriff's office.
He also changed his phone number without giving proper notice.
Kootenai County sheriff's deputies arrested Ruiz in August.
It was the third time Ruiz was charged with failure to update registration information.
In 2020, he was convicted of the same charge.
He was charged again with the same crime in April 2021, when he reportedly purchased and registered a vehicle without giving notice.
Wayman sentenced Ruiz last week to 10 years in prison on each count — the maximum penalty — with five years fixed and five years indeterminate, as well as credit for time served.
The sentences are to be served concurrently.
That means Ruiz will be eligible for parole in about five years.
Wayman said Ruiz is not a good candidate for probation.
"Your original charge was very serious and your behavior shows you need to be held accountable," he said.
Recent Headlines
---