Yes, those howls might be coyotes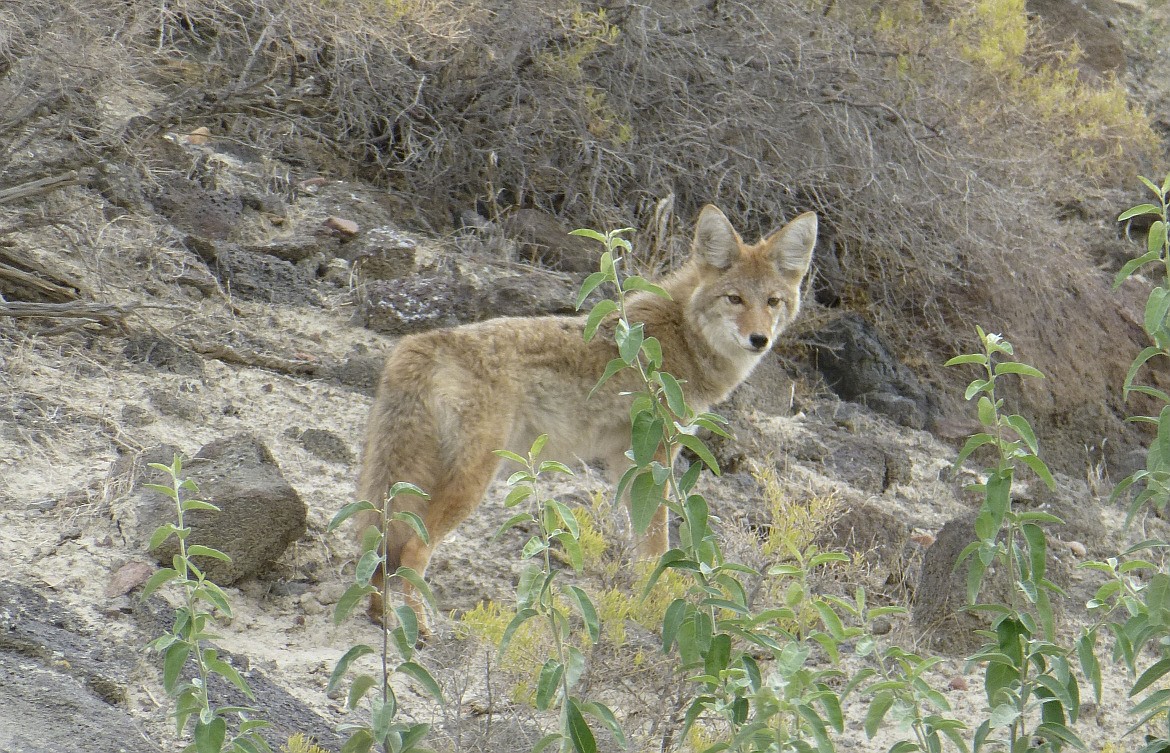 The Canis Iatrans, or Coyote, is a predator native to Idaho. Sightings in the city of Post Falls are not uncommon.
Photo courtesy of T.J. Ross with Idaho Fish & Game
by
ELLI GOLDMAN HILBERT
Staff Writer
|
October 15, 2021 1:06 AM
POST FALLS — Locals are buzzing on social media with reports of coyotes roaming the city.
Granted, social media isn't ironclad when it comes to ferreting out fact from fiction. But this is North Idaho, so coyotes in the River City are a distinct possibility, said Sgt. Scott Harmon.
Harmon confirmed the department processed a report Wednesday of coyotes "howling" near Maplewood Avenue and Teak Street.
"It's not uncommon for coyote packs to be in the area," Harmon said.
There were no visual confirmations of the beasts.
Resident Rebeka Clement posted a Facebook warning for those with pets to be on the alert. Residents of the area chimed in, listing other well-known areas in the city that routinely see coyote pack activity: along McGuire Road, the empty lot next to the U.S. Bank Call Center on Seltice Way, and near Prairie Avenue and Idaho Street.
"Keep an eye on your pets and let (the coyotes) be. You reside in their neighborhoods, remember that," said resident Cyndie Phillips Bronowski on Facebook. "I've lost pets to coyotes, owls and even a bobcat once. It's survival for them, your pet is a potential dinner. Fact of life."
Fish and Game doesn't typically intervene in situations where wildlife encroaches upon city residents, said T.J. Ross, regional communications manager for Fish and Game's Panhandle region.
Fish and Game was not specifically notified of any incidents but sightings are "pretty standard and considered normal" for the area, he said.
"Coyotes are the jack of all trades and can thrive in pretty much any setting," Ross said. "There is plenty of food and they have specific places to hide."
Coyotes tend to keep to themselves and typically avoid human interaction, he said.
"Never approach them and always keep a safe distance," Ross said. "Understand it is a wild animal, no matter how innocent they look."
Coyotes are everywhere though they typically go unseen, Ross said. Nothing can really be done to discourage them from living in the city, he said.
"Expect to see them from time to time," Ross said.
Coyote populations in the area aren't tracked by Fish and Game. Intervention occurs only in cases of human attack or recurring attacks on livestock or pets, Ross said.
"Each case is handled individually and relocation and euthanization are only considered in extremely unsafe situations," Ross said.
Recent Headlines
---