Betty Brueggeman, 96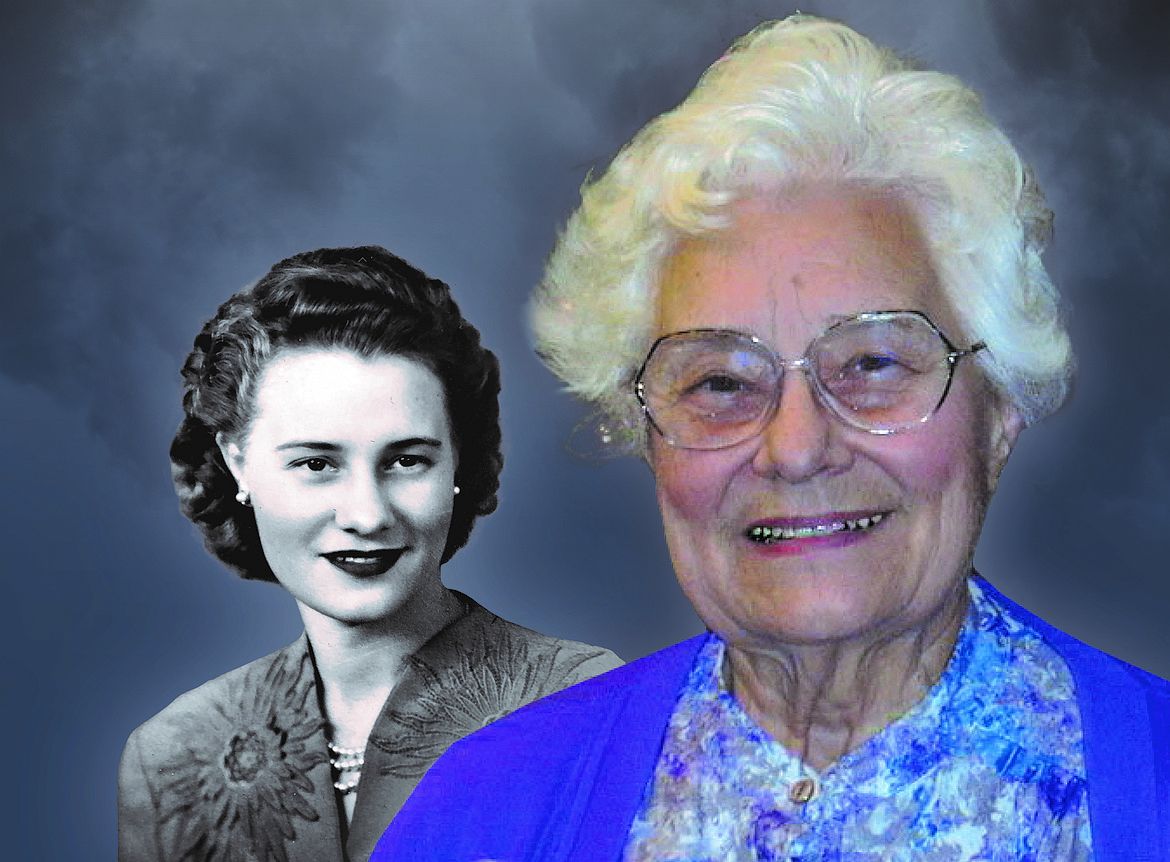 |
October 15, 2021 1:00 AM
Betty Jane (Whaley) Brueggeman, beloved mother, grandmother, sister and friend to all, passed away Oct. 13, 2021, at the age of 96 from post-COVID symptoms. She was born Sept. 6, 1925, in Weippe, Idaho, to Floyd and Elsie Whaley, and moved to Coeur d'Alene at the age of 3. She attended Sherman and Harding Elementary school as well as Loff's Bay graduating from Coeur d'Alene High School as salutatorian in 1943.
While working for the Coeur d'Alene Unemployment Office and then Northwest Timber (where Riverstone Village is now) she married Joseph (Joe) Brueggeman in 1946. They built their home at Silver Beach just east of town.
Betty and her husband, Joe, were for many years strong supporters of the Coeur d'Alene Rodeo and members of the Coeur d'Alene Saddle Club. She also taught 4-H. Having a huge garden she always had shelves of canned goods. They also enjoyed fishing and playing cards with their many friends.
She is survived by her three children; Joanne Keese (Neil Todd), Bob Brueggeman (Becky) and Donna Stuart (Tom); a brother, Jim Whaley Sr.; seven grandchildren and 13 great-grandchildren. Her children, grandchildren, and great-grandchildren meant the whole world to her, and she cherished each one dearly. She was preceded in death by her husband, Joe, in 2006.
The funeral service will be at 11 a.m. Monday, Oct. 18, 2021, at the Yates Funeral Home, Coeur d'Alene Chapel. Burial will follow at St. Thomas Catholic Cemetery. You may leave condolences at yatesfuneralhomes.com.
Recent Headlines
---