Leaf mold: Solid gold for your garden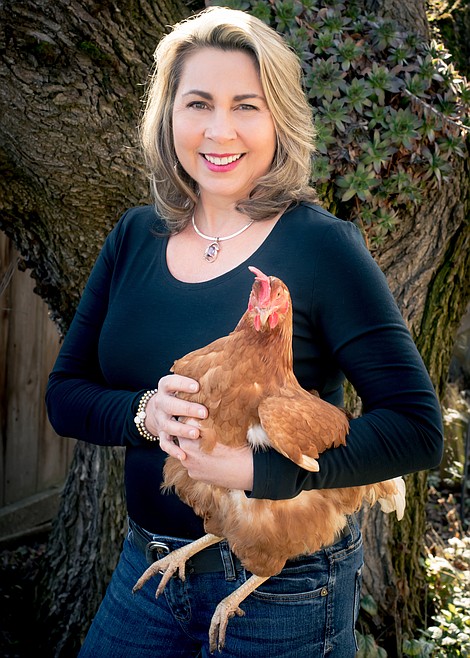 Candace Godwin
Courtesy photo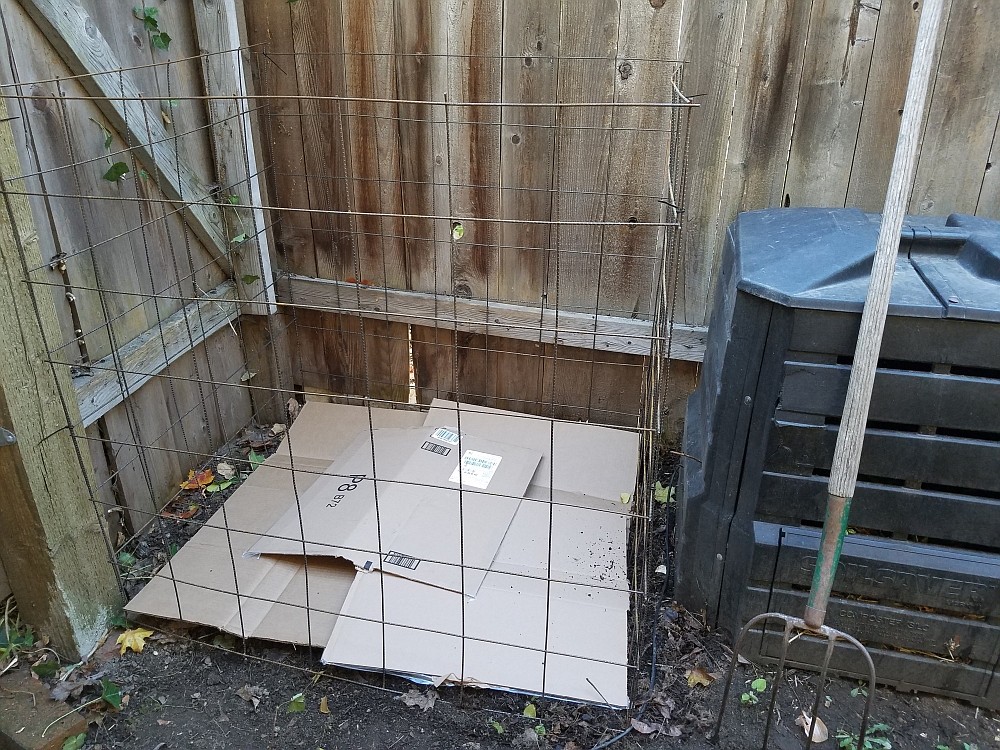 A wire or plastic mesh bin will corral your leaves while they decompose. Placing the leaf bins near your compost bin makes it even more convenient.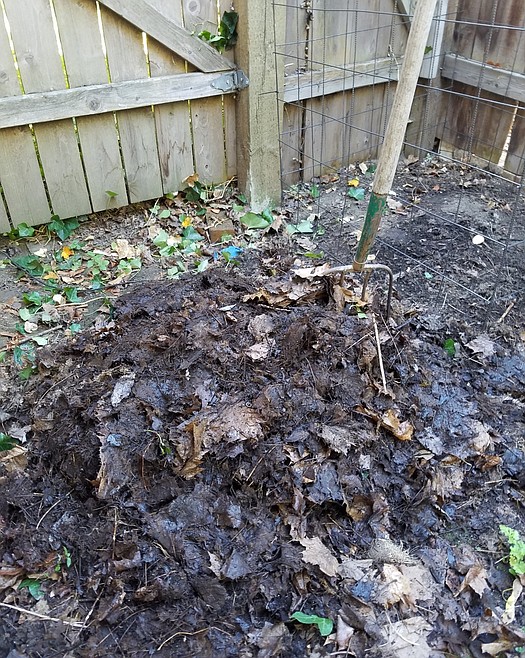 Decomposed leaves, known as leaf mold, is a wonderful soil conditioner for your garden. The best part is that it is free!
Using a mower with a bagger attachment makes quick work to shred leaves for the leaf mold pile.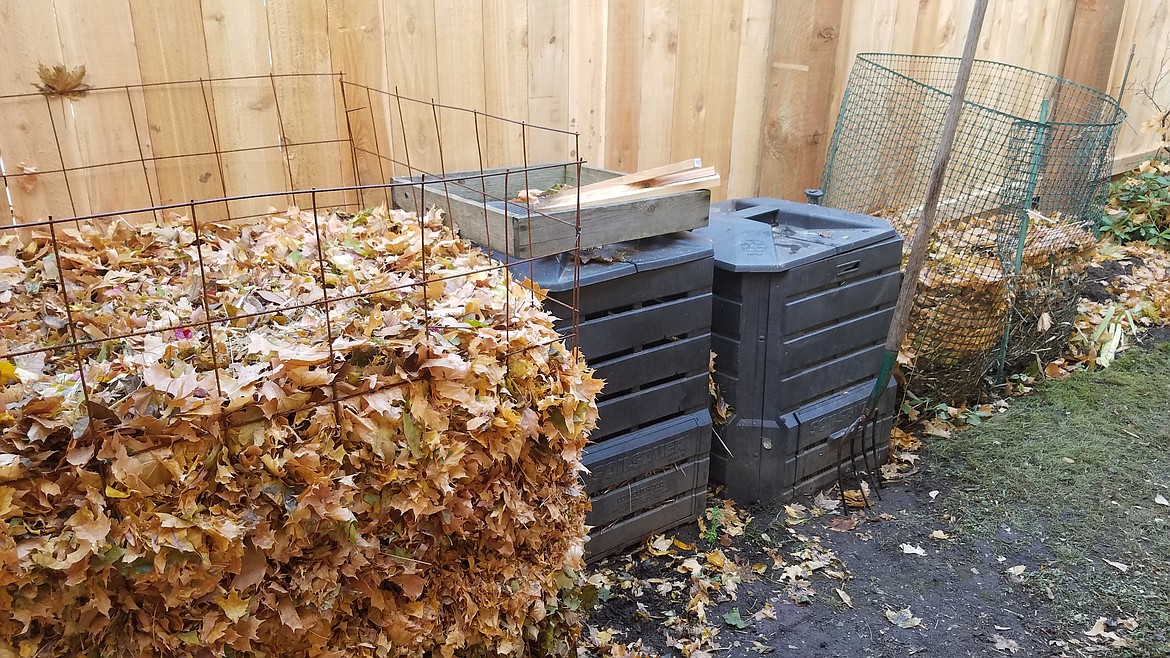 Shredded leaves will take about a year to decompose into leaf mold. A pile this size will probably take a little longer!
Previous
Next
by
Candace Godwin
|
October 14, 2021 1:00 AM
Fall is a great time to recharge your garden's soil. Soil is the foundation your garden is built upon — and without healthy soil, you can't grow a healthy garden.
It's important to replace the nutrients your soil has used up over the summer. When amendments like compost are added to your soil in the fall, their nutrients will slowly work their way into the soil, and over the winter months, other organic materials, such as leaves and rotted manures, will gradually break down and feed the soil's beneficial worms and microorganisms.
Along with quality compost, one of the best (and free!) soil conditioners is leaves fallen from deciduous trees. That's right, instead of raking, bagging and hauling all those leaves to the dump, use them to make leaf mold — a solid-gold amendment for your garden!
Of all the nutrients trees extract from the ground, about 80% of them end up in their leaves, and those leaves have up to twice the mineral content of manure. Decomposing leaves provide a perfect habitat and food source for your soil's microbes and earthworms. And when fully decomposed, leaves produce a rich, dark brown humus with a crumbly texture similar to compost.
Leaf mold greatly improves soil structure by adding space for oxygen and water. And due to its high water-retention properties, it's a perfect amendment for heavy clay or compacted soils. When you add leaf mold and a rich compost to your garden soil, this duo will restore your garden's soil structure and water-holding capabilities, soil texture and of course, soil fertility.
To make leaf mold, all you need are leaves and time. Leaves can be piled in a bin or cage or just heaped in a pile in an unused area of your yard. Depending on the size of the leaves and the size of your leaf pile, the leaves can take anywhere from two to three years to fully decompose. Shredding leaves using a mower with a bagger attached will reduce the leaves' decomposition time to about a year — or less.
Simply line up the leaves in a row and run your mower over them. The finer the shred the faster the decomposition; then place leaves in a pile, cage, or bin. To further enhance decomposition, your leaf pile should be kept moist and also turned occasionally, like compost.
Leaf mold can be worked into your garden soil in the fall along with compost, and it can also be used as mulch on top of your raised beds, or around perennial flowers and shrubs to prevent weeds and soil erosion.
If you don't have the time or space to make leaf mold, you can still use freshly fallen leaves in your garden. To combat weeds and soil erosion caused by rain and wind, cover your beds with a thick layer of chopped or whole leaves. Chopped leaves will incorporate into the soil, but whole leaves should be removed in the spring, since they can be a barrier to needed water and will keep soil temperatures too cool (in spring you want to warm up the soil).
While you'll still be raking leaves in the fall, now you can put those leaves to work conditioning your garden soil and enhancing its fertility.
Candace Godwin is a Certified Idaho Master Gardener. The University of Idaho Extension, Kootenai County Idaho Master Gardener program is located in the UI Research Park, 721 S. Lochsa St., in Post Falls. Learn more about us at https://www.uidaho.edu/extension/county/kootenai/garden or on Facebook. Visit us in person, email us at kootenaimg@uidaho.edu, or call us at (208) 292-2525. IMG services are free to the public.
Recent Headlines
---