Ryan Evans, 47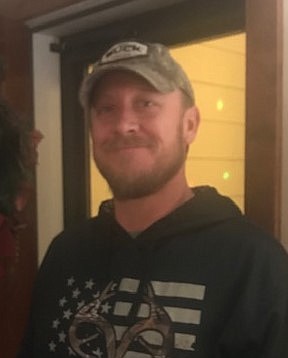 |
October 13, 2021 1:00 AM
Ryan William Evans entered into Glory on Aug. 1, 2021. Ryan was born on Nov. 19, 1973, to Melony and William Evans in Lancaster, Calif. Ryan lived in his youth in the high desert of Southern California. He lived life fearlessly and always chased new adventures while also living in Hawaii, Arizona, Colorado, North Dakota, Arkansas and Idaho.
Ryan served in the U.S. Army, Alpha Company, 1st Battalion, 12th Infantry Regiment, 4th Infantry Division of Fort Carson, Colo. He served in Iraq and Kuwait. After active duty, Ryan served six years in the Army Reserves being Honorably Discharged in October 2015.
Ryan is survived by his son, Ethan Ryan Evans and his mother, Jolie; and parents, Melony and William Evans, all of Northern Idaho. Also surviving Ryan are his brother, Russell J. Evans of Lancaster, Calif.; numerous friends, nieces, nephews, cousins, uncles, and Renee Hansford, a "forever friend."
Ryan worked in many fields including oil drilling and trucking; but most of all as a motorcycle, ATV, watercraft and snowmobile mechanic. He was a graduate of the Motorcycle Mechanics Institute in Phoenix, Ariz.
Ryan was passionate about the world around him. If it involved the outdoors, he loved it! Hunting, fishing, snowboarding, snowmobiling, mountain biking, but mostly dirt bike riding. After moving to Idaho, his fondest memories took place in the Northern Idaho mountains with his son, friends and loyal Golden Retriever "Jack."
A memorial service will be held at 2 p.m. on Saturday, Oct. 23, 2021, at Yates Funeral Home — Hayden Chapel, 373 E. Hayden Ave., Hayden, Idaho. A graveside service with military honors will follow at Coeur d'Alene Memorial Gardens. A reception for all to attend is planned at Yates — Hayden Chapel after the graveside.
Please visit Ryan's online memorial and sign his guestbook at yatesfuneralhomes.com.
Recent Headlines
---