THE CHEAP SEATS with STEVE CAMERON: Seahawks' defense is the problem, Russ or no Russ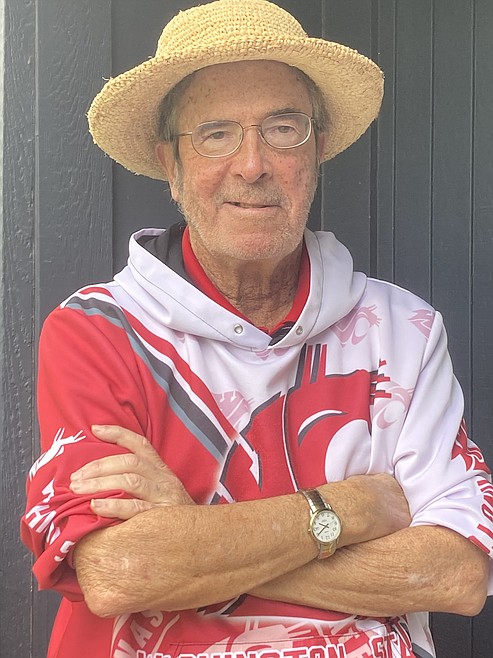 |
October 13, 2021 1:25 AM
Geno Smith is fine.

He's not Russell Wilson, but he does have use of all his fingers.

Geno could play piano accompaniment for Ciara's singing act, while her husband cannot.
Unfortunately …
The new (and temporary) QB1 isn't equipped to play defense, and until somebody shows up who can, the Seahawks are dead birds.
Last week's 26-17 loss to the Rams wasn't Smith's fault. He led two fourth-quarter scoring drives and had the tiring L.A. defenders on their heels as he cranked up what could have been a game-winning push.

The killing interception wasn't on Geno, either.
He threw to a spot where Tyler Lockett intended to be, but Lockett either fell down or (as it appeared) was tripped in the middle of his route.
That led to a pick, which slammed things shut.
So, we're back to worrying about Russ — not for piano solos, but because the Seahawks (2-3) now need something a bit miraculous to claw back into playoff contention.
IF YOU'D heard sometime in the preseason that Wilson would have surgery and miss two months, you'd probably have headed for the ulcer medicine.
But how about if you learned that Wilson's absence was not the Hawks' biggest problem?
Yikes!
At the moment, Seattle's defense has the staying power of cotton candy.
The Seahawks have given up 450 yards or more in four consecutive games, a horrific stretch that has only occurred four times in the NFL's post-merger history.
Since Pete Carroll's teams have traditionally been built on defense, this is not a happy situation.
Social media has been flooded with criticism of safety Jamal Adams, who admittedly had a poor game against the Rams.
Pro Football Focus gave him the lowest single-game rating of his five-year career.
This problem looks far wider that one expensive safety, however.
There has been little pass rush. Linebackers — even the normally terrific Bobby Wagner — have missed tackles and assignments. The cornerbacks are often nowhere to be found.
"There are a lot of things we need to clean up," Carroll said after the Rams game.
No kidding.
That's like saying New Orleans needed some mops and brooms after Hurricane Ida.

CAN THIS season be saved?
Well, Carroll made the point that the defense was awful for the first half of last season, then turned things around.
The thing about that bad start to 2020, though, was that Adams was hurt and Carlos Dunlap hadn't yet been acquired.
Both those key players have been available, but mostly unproductive so far this year.
Then there is the matter of attitude.
Defensive mindset.
Carroll's explanation for Adams' lack of sacks (he set a league record for defensive backs a year ago with 9 1/2) was that opponents' offensive sets forced Adams away from the line of scrimmage.
THAT'S another way of saying the Seahawks are not dictating the action, but hoping to react to events without getting burned.
Memo to defensive coordinator Ken Norton Jr. ...
It ain't working.
How about going after some people and making them adjust to your aggression?
Force the action, maybe?
Big picture…
To scratch their way into the postseason, the Seahawks have to get proficient — not spectacular – play from Smith at quarterback.
Two years ago, the Saints went 5-0 with Teddy Bridgewater subbing for Drew Brees.
But of course…
Those Saints could play some defense.
Email: scameron@cdapress.com
Steve Cameron's "Cheap Seats" columns appear in The Press on Mondays, Wednesdays and Fridays.
He also writes Zags Tracker, a commentary on Gonzaga basketball which is published monthly during the offseason, and weekly beginning later this month.
Recent Headlines
---