Ben Piaskowski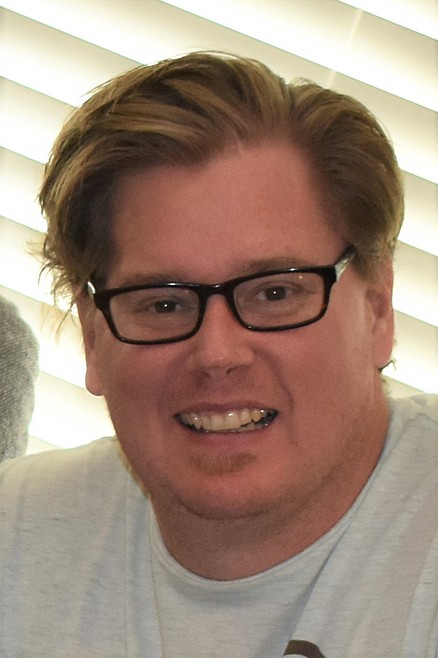 |
October 13, 2021 1:00 AM
Ben Piaskowski
1980/03/18 - 2021/10/06
After a nearly 15-year battle with brain cancer, Bernard "Ben" John Piaskowski, passed peacefully Oct. 6, supported by his family.
Ben was born in and grew up in Coeur d'Alene and Post Falls, Idaho. He graduated from Post Falls High School and earned a Bachelor's degree in Landscape Architecture from the University of Idaho, where he also pledged with Pi Kappa Alpha (the "Pike House"). After graduation from college, Ben returned to the Coeur d'Alene/Post Falls area, where he met and married his love, Ashley Anderson. They later divorced.
Ben loved spending time in the water, whether he was kayaking, paddleboarding or swimming. Ben was an avid movie and trivia fan. He also enjoyed music, both playing and listening. He first picked up violin in grade school, later played the saxophone in high school and eventually became skilled at playing the guitar, his favorite instrument. He also enjoyed music, both playing and listening to many genres.
Receiving a brain cancer diagnosis at age 26 was a major blow to his life plans, and yet, Ben persevered. He didn't "lose" the battle to cancer because every day he strived to be the best person, brother, uncle and friend he could be. He went back to school after his diagnosis and became a health care professional. He continued to write songs, play guitar and took private instruction to improve his playing. He enjoyed watching and participating in all sports, and he also refereed local school basketball and volleyball games, as well as Hoopfest games.
Ben is survived by his parents, Mark and Tina Piaskowski, sister Julia Piaskowski, nephew Suzka Martin, brother-in-law Eric Martin, maternal and paternal grandmothers, Kay Stodd and Barbara Briggs, and a large phalanx of cousins, aunts, uncles and other extended family.
His family is profoundly grateful to Hospice of North Idaho for their supportive end-of-life care.
In lieu of flowers, please consider donating to First Descents (https://firstdescents.org), which provides transformative outdoor adventures to young adults living with serious illnesses.
A Celebration of Life will be held at 1 p.m. on Saturday, Oct. 16 at the Piaskowski home.
Recent Headlines
---