ADVERTISING: Advertorial — Napa, the restaurants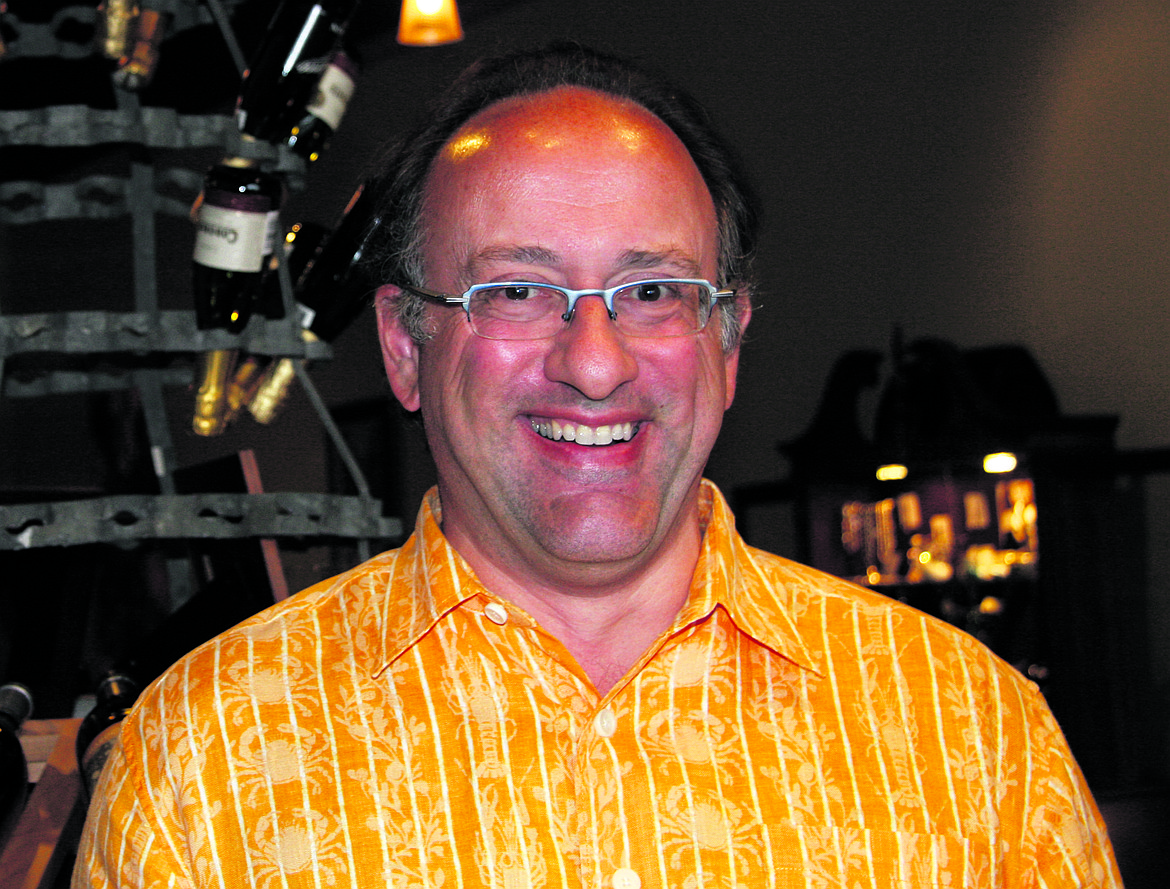 by
GEORGE BALLING/the dinner party
|
October 13, 2021 1:00 AM
Our time in Napa was truly special, and for a short five-day stay we packed much into our time there. So much so that we are splitting the news from Wine Country into three separate columns. Next week we will cover reviews of some specific wines we feel fortunate to have enjoyed. Today though we will be talking about the stellar group of restaurants we visited. As we mentioned last week reservations are tough to come by in Napa and Sonoma, we started making ours three weeks in advance and found seatings tough to come by at that point so we would encourage you if you travel to Napa to get started early on your dining plans. The challenges with getting a table appear to have to do more with labor shortages than actual crowds as most we dined at were not packed.
Bottega in Yountville developed and run by chef/owner Michael Chiarello has long been one of our favorites. We have followed Chiarello's extraordinary culinary talent dating back to his first restaurant in Napa which was called Tra Vigne. Like Tra Vigne, Bottega is big, loud and lively! The food is a newer take on Italian and nothing short of fabulous. The wine list as you might expect from a top-notch restaurant in the heart of wine country hits all of the right notes, with representation from the best of the best local wineries. Being an Italian themed restaurant though the wine director took the extra step of having a deep, thorough and fabulous selection of bottles from around Italy covering all of the major appellations and varietals. With lovely out door areas, the restaurant is also great for lunch, although we had dinner there, and while it is a bit more expensive than what we are used to here at home wine and food were fairly priced for what we had. It was a great evening.
For whatever reason we find certain restaurants to be more lunch oriented than dinner. And so, it goes with Mustards Grill located right on Highway 29 in Oakville. Our friends we traveled with liked it so much the first day that we went back the next day, quite a reference on the quality of the food and wine. With it being lunch we stuck to the by the glass wine menu although the bottle list was impressive as you would expect. Their fried calamari "salad" should not be missed. The calamari was done to perfection and mounded with curried coleslaw it was a meal in itself. Paired with one of the several Napa grown dry rosés by the glass it was spectacular. With it being late September locally grown tomatoes were everywhere, at Mustards they paired it with some of the creamiest Burrata we have ever had, it was one of those food moments that will stick in our memories. The Cade Sauvignon Blanc was perfect with it.
For all the years we lived in Northern California we had never dined at Bistro Don Giovani located in the town of Napa. Don Giovani is an "institution" if there ever was one in the Napa Valley, the place has been there forever and now we know why. The outdoor dining area is charming. The food is a more traditional and predictable take on Italian cuisine, but perfectly prepared. The Veal Parmesan is perhaps the best I have ever had. The wine list leans heavier toward the Italian selections than it does local wineries, although all the local names you would expect were well represented. The meal and wine were delicious and fairly priced even though they were again a bit more predictable.
Our final night we had dinner at Bistro Jeanty and we were joined by Mary's brother and Somm John. Needless to say, we left the wine ordering duties to his superb palate and he delivered with a wonderful Sancerre and a yummy Grenache from the Rhone Valley. Jeanty has been another of our favorites dating all the way back to when we lived in Kenwood and it still delivers some of the best rustic French faire we have had anywhere. If you go the cassoulet is a must order as is the salad Lyonnaise. A couple of us had the sole meuniere which is another of chef owner Philippe Jeanty classics that is delicious. Jeanty like many restaurants is lively and loud but it also has a cozy homey feel to it that is wonderful.
We hope you get to go to wine country soon and when you do enjoy some of these wonderful classic Napa Valley restaurants, you won't be disappointed. Next week we will talk about some of the standout wines we tasted while there.
• • •
George Balling is co-owner with his wife, Mary Lancaster, of the dinner party, a wine and gift shop in Coeur d'Alene by Costco. The dinner party has won the award for best wine shop in North Idaho twice, including for 2018.
George is also published in several other publications around the country. After working in wineries in California and judging many wine competitions, he moved to Coeur d'Alene with Mary more than 10 years ago to open the shop.
You can also follow us on Facebook at facebook.com/#!/dinnerpartyshop.
Recent Headlines
---