5A REGION 1 GIRLS SOCCER CHAMPIONSHIP: Lake City's moment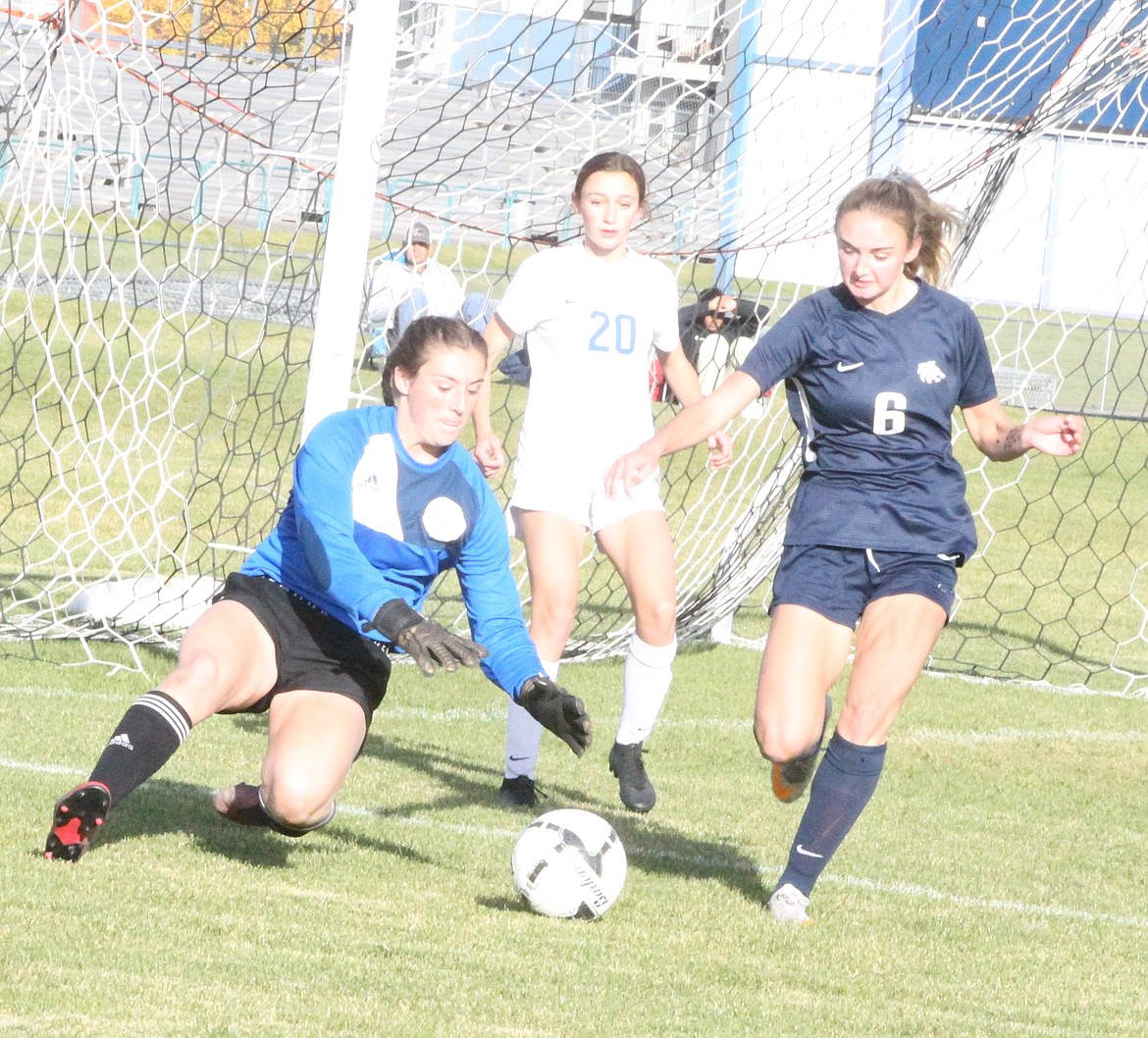 JASON ELLIOTT/Press Coeur d'Alene junior goalkeeper Jay Ziegler dives on the ball for a save in front of Lake City junior defender Lucy Evans (6) and Coeur d'Alene junior forward Berkley Owens (20) during the 5A Region 1 girls soccer championship match on Tuesday.
|
October 13, 2021 1:30 AM
By JASON ELLIOTT
Sports writer
COEUR d'ALENE — All it takes is one.
One goal.
One moment.
On Tuesday, that moment belonged to Lake City junior Georgia Whitehead.
"I was mostly looking for the cross," Whitehead said. "But you kind of get what you get. Sometimes, it's not the prettiest, but we got it done. We won, and that's all that matters in the end."
Whitehead scored from the left side in the 77th minute, lofting a shot from 10 feet out over the hands of Coeur d'Alene junior goalkeeper Jay Ziegler for the lone goal in the Timberwolves' 1-0 win over the visiting Vikings in the 5A Region 1 girls soccer championship at the Irma Anderl Soccer Complex on Tuesday.
Lake City (14-2-0) had beaten Coeur d'Alene 6-0 on Sept. 21 at home, then again 3-1 on Oct. 2 at Coeur d'Alene High during the regular season.
"We knew it was going to be a battle going into this," Whitehead said. "It's always difficult to beat a team three times in a season. We knew coming into it that it was going to be a close game, but had to overcome it and play our game."
"She looked like she was going to serve it, and mishit it," Lake City coach Ruchti said. "The goalkeeper I think made a different step not knowing where it was going to go. It took a bounce, and that keeper had been outstanding all day, and it's just unfortunate that's how soccer goes."
Lake City, which claimed its ninth straight regional title dating back to 2013, opens the state 5A tournament on Oct. 21 at Rocky Mountain High. Coeur d'Alene (7-10-0) will travel to Lewiston on Saturday at 1 p.m. for a play-in game against the fifth-place team from District 3 (Boise area).
Because the state tournament is being seeded by MaxPreps rankings, and are no longer predetermined seedings, Lake City won't know its first-round foe until all the state-qualifying tournaments are completed.
"The one thing we always say is family," said Whitehead, who has verbally committed to Washington State. "We're always doing things together and having fun together. We always get things done, and I'm super proud of them."
Lake City had 16 shots on goal, with Ziegler saving 15 of those shots.
"We knew they were going to come in and try to put a lot of numbers behind the ball," Ruchti said. "And try to defend and counter us, and it played into their favor. Sometimes that's hard to do to get an opportunity to score a goal, and we had plenty of opportunities to score a goal. We had our moments, but needed to be a little cleaner on the frame with our opportunities. But the goalkeeper had a great day today and made a lot of outstanding saves today. It was a little unfortunate on that last one, but we put the pressure on them all day, and we talked about if we kept pressing, we'll have a moment that will go our way. We didn't know what that moment was going to look like, but we found a moment."
"It was a great battle," Coeur d'Alene coach Andy Vredenburg said. "We just got a little unlucky there at the end. Congratulations to Lake City."
"We talk about working hard in June, July and August," Ruchti said. "We have a saying here, and that's 'nothing gets determined until October,' so we need to be ready to play in October and just try to grind it out and be ready to play. Today was not our best day. Kudos to Coeur d'Alene. The game went the way they needed it. I think that the game was played how they needed it to go and late, and it got late, and we got a little stagnant in the back and midfield toward the end."
Coeur d'Alene had an opportunity to take the lead in the 72nd minute, but a header sailed wide right.
"Today our defense really stepped it up," Vredenburg said. "We just marked things a little tighter and did a better job of staying with our man. And for the most part, we did that today. I couldn't be more proud of the girls. Jay needs to hold her head high. She made a lot of really big saves back there today. We just got a little unlucky there at the end. Today was a great match for both teams. We had moments, they had moments and they just came through on top today."
First half — none. Second half — 1, LC, Georgia Whitehead (unassisted), 77:00.
Shots on goal — Cd'A 3, LC 16.
Saves — Cd'A, Jay Ziegler 15; LC, Hailey Jo Parks 3.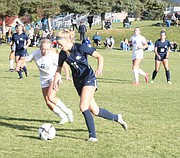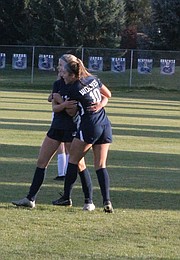 Recent Headlines
---