Raymond Halbhuber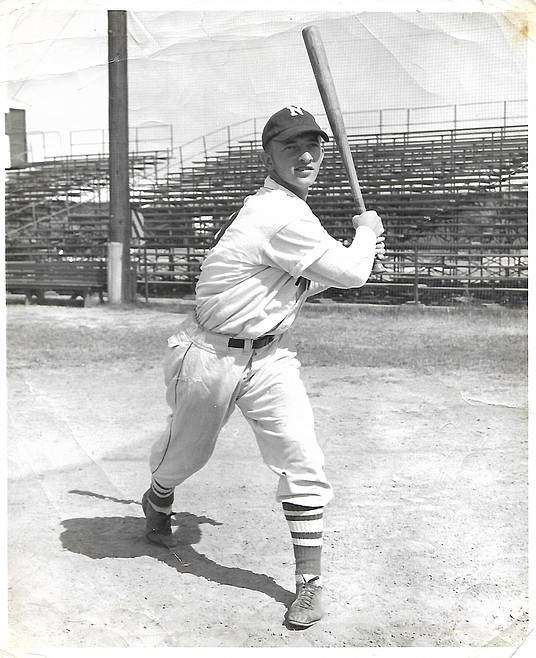 |
October 10, 2021 1:00 AM
Raymond Ralph Halbhuber of Coeur d'Alene, Idaho, passed away of age-related causes on Sept. 29, 2021, resting peacefully at his home. He was 90 years old.
Ray was born Nov. 25, 1930, to Julius and Molly (Wishnoch) Halbhuber in Ellis, Kan. His older brother was Jake Halbhuber. While a child, his family moved to Detroit, then Missouri, then Los Angeles, Calif., where his father owned a radiator shop. After high school, he joined the Navy and was stationed on the USS Valley Forge during the time frame of the Korean War. He played baseball and football for the Navy.
He married Barbara Beecher on Sept. 7, 1957, and they were married for 64 years. They had three children: Linda, Diane and Jeffrey.
After the Navy, Ray became an electrician for Los Angeles Water & Power, and his family lived in Pico Rivera, Whittier and Alhambra, Calif. The family moved to Pendleton, Ore., in 1972 with a dream of starting a campground in the area. The campground did not materialize, and the family moved to Hayden, Idaho, in 1977, where Ray worked as an electrician in lumber mills. Ray and Barbara moved to Moscow, Idaho, in 1981, when Ray began to do electrical work for Washington State University. He retired in 1996. Eventually, Ray and Barbara settled in Coeur d'Alene, Idaho.
Ray loved sports: football, basketball, bowling, skiing, and most of all, baseball. He coached baseball teams in California and Oregon. He took his family to Dodgers games in Los Angeles, and was a lifelong fan of the Rams. His family acquired horses and were involved in horse competitions. He liked camping and fishing, and became an avid golfer. He was always improving the things around him: working in the yard, making wood shelves in the garage, picking up clutter in the house, tinkering on his children's cars.
He truly loved his wife, whom he called his "Sweet Pea". He loved his children, and his wife felt he might spoil them. His family has dozens of memories of: going to the beach, rough-housing on the lawn, motorcycle rides, hiding pennies during a hike and looking for them the next time through, grilling burgers, playing bridge and cribbage and poker and blackjack (for chips or toothpicks), vacation trips, skiing, camping and bike-riding to the ice cream parlor. He was known for his impeccable wit and humor.
He is survived by his wife, Barbara; his daughter, Linda and son-in-law Dean Bennett; his daughter, Diane and son-in-law Al Dee Sollinger; his son, Jeffrey, and daughter-in-law Catherine Rollosson Halbhuber; and five grandchildren: Alex, Brynn, Michael, Kenyon and Alayna; brothers and sisters-in-law, and nieces and nephews. All who knew him now feel the hollow place he once filled; this world is not the same without him.
Arrangements by Yates Funeral Home, Coeur d'Alene. Internment is planned at Tahoma National Cemetery, Kent, Wash.
Recent Headlines
---