MY GARDEN PATH: October already?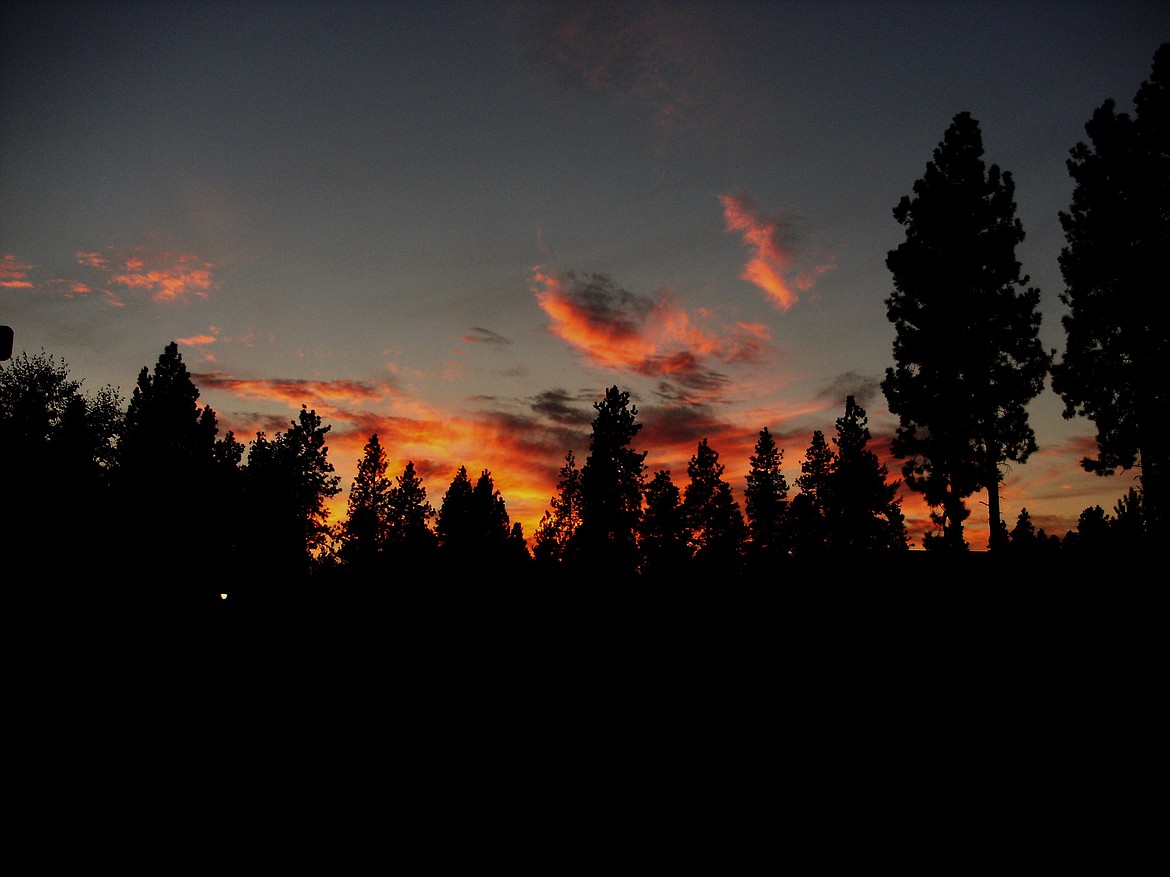 A pretty Idaho sunset.
Photo by ELAINE CERNY
by
ELAINE CERNY/Special to The Press
|
October 10, 2021 1:00 AM
I don't know where the summer went, but it certainly WENT, didn't it? With it being so hot and dry, it wasn't exactly the greatest. Maybe next year?
September was a big improvement as it cooled down and we actually got some rain.
Our annual "flying reminder" of fall arrived at the end of September. That would be the ash aphids. These tiny blue fliers have been busy buzzing around the area. It looks like they're just flying aimlessly, but that's not the case. They're actually looking for mates. Once that's accomplished, they'll disappear under the ash trees until the same time next year.
Now is the time to cut back those raspberry canes. The brown canes need to be cut down to the ground as they've produced their berries and won't do it again. The green canes need to be cut back to about 4 feet high. These will produce next year.
If you hurry, you still have time to plant some grass seed in those bare lawn spots. Just scratch up the soil and sprinkle a generous amount followed by a thin layer of something like pine needles to keep the area damp until the seeds germinate.
See, those blasted pine needles can be good for something!
In order to help your rose bushes survive the coming winter, be sure to stop clipping off any flowers. Instead, let the plant turn those finished flower heads into rose hips which will do the trick. These just look like little pink balls where the flowers were.
I hope you're enjoying the fall foliage. It has been fabulous this year. Remember, those pretty colors have been in those leaves all summer. They were just covered up by the plant's green chlorophyll. These only became visible once the plant stopped producing that chlorophyll as the days became shorter. Isn't nature something?
If you haven't already done so, you'd probably better get those tomatoes picked, green or not. If they have some size to them, they should go ahead and ripen in the house. Mine did well this summer. Some things actually liked all that heat! Of course, that meant daily watering.
Hopefully, you've got those spring bulbs planted. If not, there's still time. Just do it before the ground freezes. As fast as time flies, they'll be popping up out of the ground and blooming in no time!
Thought for the day: "Silence is golden … unless you have children. Then silence is just suspicious."
• • •
Elaine Cerny has gardened most of her life, starting in 4-H. She has belonged to garden clubs in three states and is currently an active member of the River City Gardeners Club in Post Falls. Her column has appeared in The Press every other Sunday from early March until late October for the past 12 years.
Recent Headlines
---