Mental health issues take center stage today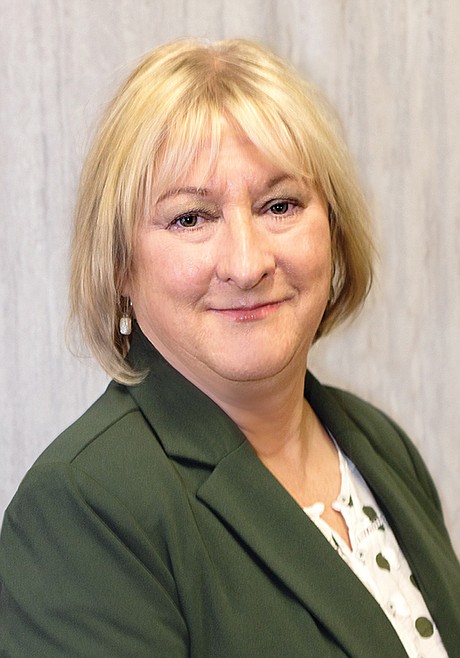 by
CLAUDIA MIEWALD/Special to The Press
|
October 10, 2021 1:00 AM
The often forgotten are not so few. While COVID-19 is invisible without the aid of a microscope, we can easily see the negative effects of this virus on individuals and society. Similarly, mental health conditions cannot be seen, but the effects can have a devastating impact on those suffering in silence.
Today is World Mental Health Day and annually we call attention to mental health issues and celebrate strides that have been made in the prevention and treatment of mental illness. The past two World Mental Health Days have been different because of COVID-19. Studies have shown that during the pandemic, about 4 in 10 adults in the U.S. have reported symptoms of anxiety or depressive disorder, up from one in ten adults who reported these symptoms from January to June 2019.
In a national poll from the American Psychiatric Association in the spring of 2021, 43% of adults said the pandemic has had a serious impact on their mental health up from 37% in 2020. More than half of adults with children who participated in the poll noted concern about their children's mental health. If you feel your mental health has been impacted by COVID-19, there is help. Support groups are offered throughout our community and online support groups are available both locally and nationally. If you feel you would benefit from additional support, such as counseling services, North Idaho Connections offers links to various resources in our community. You can find links to all these resources at the end of this article.
The only thing worse than a mental health issue is having a concern for which you are afraid to seek help. Mental health stigma is when society places shame on people who live with a mental illness or are seeking help for emotional disorders like anxiety, depression, bipolar disorder or PTSD. Stigma can prevent a person from getting the help they need and ultimately make their symptoms worse. Stigma often comes from a lack of understanding or fear. To help learn more about mental health, check out the resources available through the National Alliance on Mental Illness (NAMI) and the Substance Abuse and Mental Health Services Administration (SAMHSA). Locally, a campaign has been created to help fight mental health stigma. The "Call Me" campaign, supported by Panhandle Health District and the Region 1 Behavioral Health Board, aims to reduce the stigma associated with mental health and substance use disorders. Below are links to resources. We hope you will join us in our ongoing work to help everyone in our community connect to the help they need when they need it most.
• North Idaho Connections: https://www.northidahoconnections.org/
• NAMI: https://cdanami.org/community-resources
• SAMHSA: https://findtreatment.samhsa.gov/
• "Call Me Campaign" & Stigma Resource Guide: https://panhandlehealthdistrict.org/wp-content/uploads/2021/06/StigmaResourceGuide-Final.pdf
• Northern Idaho Crisis Center: https://www.nicrisiscenter.org
• Kootenai Recovery Center: https://www.kootenairecovery.org/meeting-schedule
• Suicide Prevention Action Network of North Idaho Suicide Prevention — Panhandle Health District
Sincerely,
• • •
Claudia Miewald, DNP, on behalf of Region 1 Behavioral Health Board.
Recent Headlines
---