Man sentenced to rider in sexual abuse case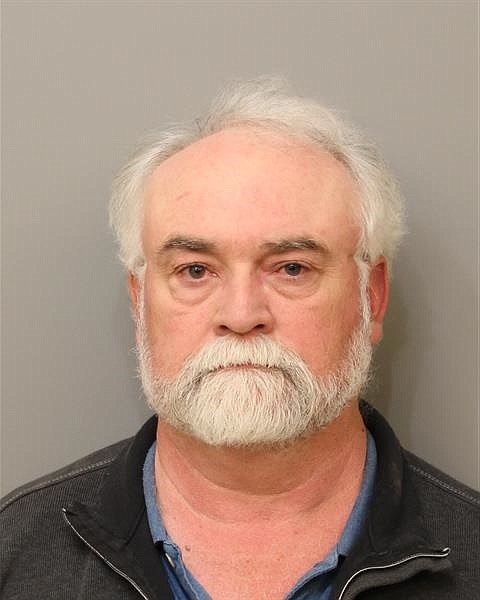 by
KAYE THORNBRUGH
Staff Writer
|
October 9, 2021 1:00 AM
COEUR d'ALENE — A man who pleaded guilty to child molestation could spend up to 20 years in prison — or he could be placed on probation in a year.
Terry G. Rutledge, 59, of Post Falls, pleaded guilty to sexual abuse of a child under the age of 16, a felony punishable by up to 25 years in prison.
The charge stems from 2019, when two teens disclosed a decade of sexual abuse at the hands of Rutledge.
The teens described to police multiple instances between 2009 and 2019 when Rutledge molested them and made "vile" sexual comments toward them.
They were between the ages of 5 and 15 when the abuse occurred.
In a recorded phone call, Rutledge reportedly admitted to "inappropriately touching" the children.
Investigators conducted interviews with the teens and others before bringing charges against Rutledge.
Prosecutors charged him in May 2020 with two counts of sexual abuse. He was arrested on a warrant and posted $200,000 bail.
The prosecution and defense later made a Rule 11 plea agreement that could make Rutledge eligible for probation in a year.
A Rule 11 plea agreement is a deal where the defendant pleads guilty to a certain charge in exchange for a specific sentence.
In most cases, judges consider the sentence recommendations made by the parties involved in a case but can hand down whatever sentence they believe is appropriate.
Under a Rule 11 plea agreement, however, judges are bound to the agreement made by the prosecution and defense.
A judge can accept or reject a Rule 11 plea agreement but cannot alter it.
As part of the deal, prosecutors dropped one count of sexual abuse and Rutledge pleaded guilty in accordance with Alford to the remaining count.
By entering an Alford plea, Rutledge did not admit guilt but acknowledged that enough evidence exists to convict him at trial.
District Judge John Mitchell sentenced Rutledge to 20 years in prison with 10 years fixed and 10 years indeterminate.
In accordance with the plea deal, Mitchell retained jurisdiction in the case.
This means Rutledge will spend up to a year in a prison treatment program, called a rider, before Mitchell either places him on probation or sends him back to prison.
"You were emotionless the entire time that (one of the victims) read her statement," Mitchell said to Rutledge in court. "You can't convince me she is hallucinating this."
Mitchell noted that an Alford plea allows Rutledge to avoid taking full accountability for his actions.
"You've ruined two lives," he said. "You won't be able to convince me of anything different. You need to admit to what it is you've done."
A risk assessment algorithm reportedly found Rutledge to have a moderate to high risk of recidivism.
"You have some soul searching to do, and if you don't, I won't place you on probation," Mitchell said.
Mitchell also issued a 50-year no contact order between Rutledge and the victims.
Recent Headlines
---