Health advisory issued for 3 Kootenai County lakes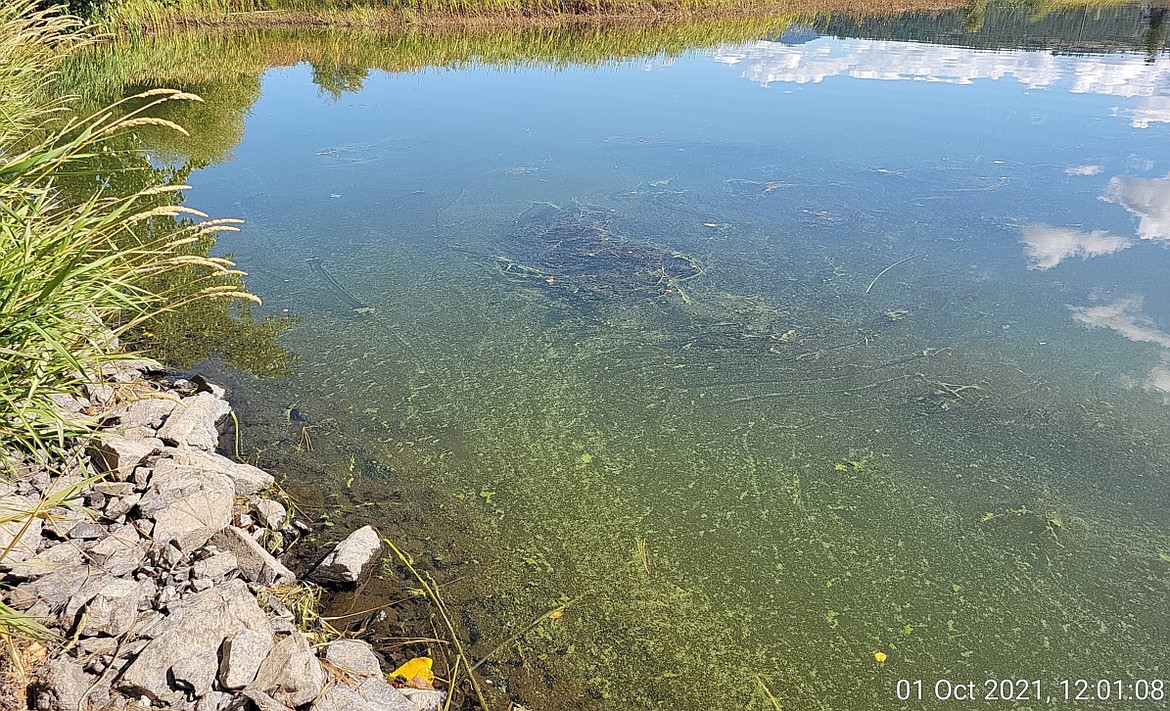 Photo courtesy PHD Harmful algal scum rests on Black Lake on Friday.
|
October 9, 2021 1:00 AM
A health advisory was issued Thursday for three lakes in Kootenai County, according to the Panhandle Health District.
Water quality monitoring by Idaho Department of Environmental Quality and the Coeur d'Alene Tribe confirmed the presence of cyanobacteria, also known as a harmful algae bloom or blue-green algae, in the entire water body of Black Lake.
PHD and DEQ also issued health advisories for Cave Lake and Hauser Lake.
Cyanobacteria was found along the shorelines of both lakes, including the east end of Hauser Lake and at the public beach.
The public is urged "to use caution when recreating in or near the water, especially where ingestion is a risk."
Caution should be taken anywhere the water appears discolored or murky as harmful algae blooms can spread or move with wind and water currents, PHD said.
Harmful algae blooms "have the potential to produce dangerous toxins especially when accumulated in high concentrations."
Recent Headlines
---